President's Update: A Few New Things With IACAC
By Michelle Rogers, President
Saint Louis University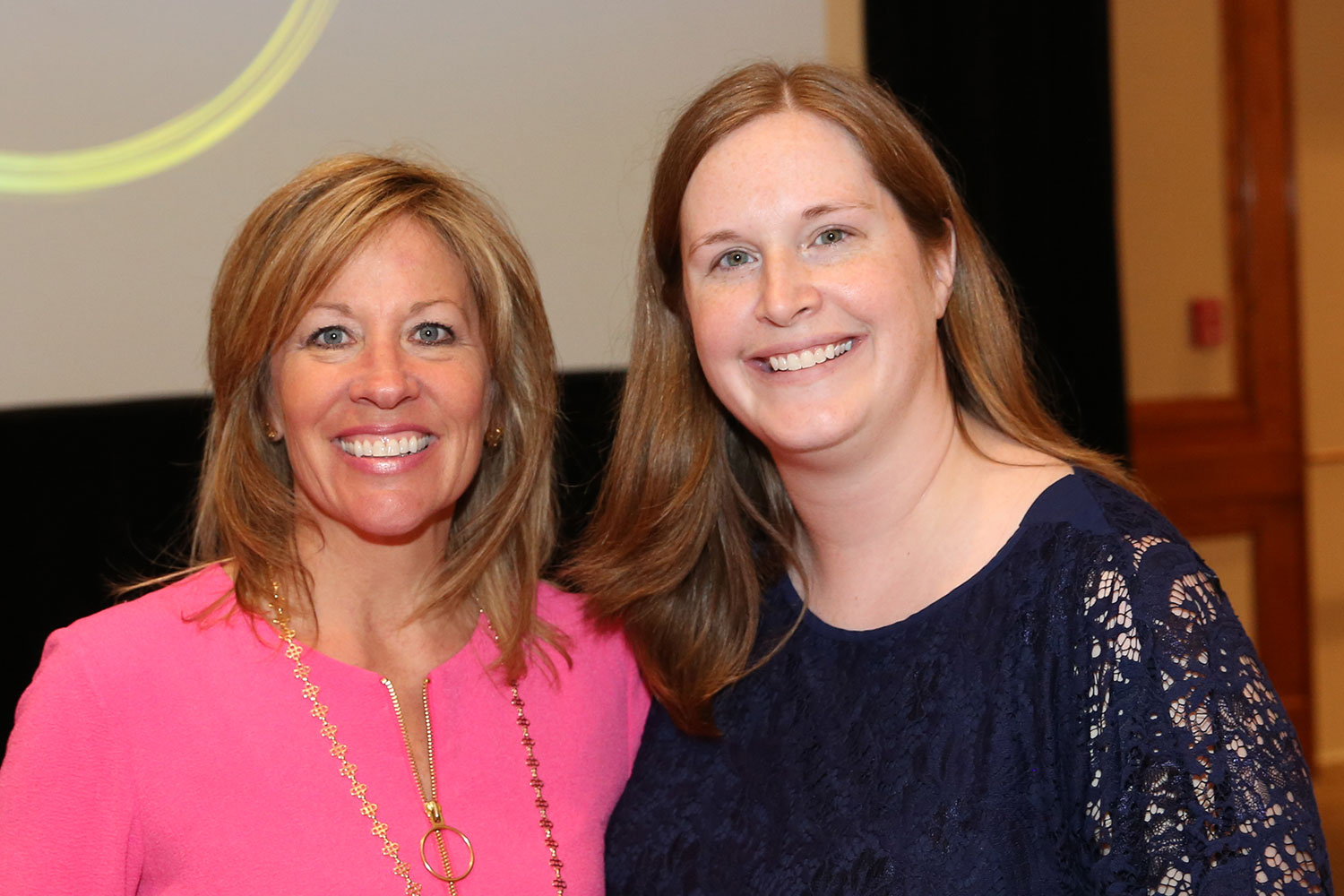 Beth Gilfillan (right) is moving to Pennsylvania to pursue a PhD at Penn State University
Beth Gilfillan Pursuing PhD at Penn State
IACAC would like to take the opportunity to thank Beth Gilfillan for her time serving as President of IACAC this past year. Beth told the Executive Board she would be moving in mid-June. We wish her well at Penn State University in her PhD program.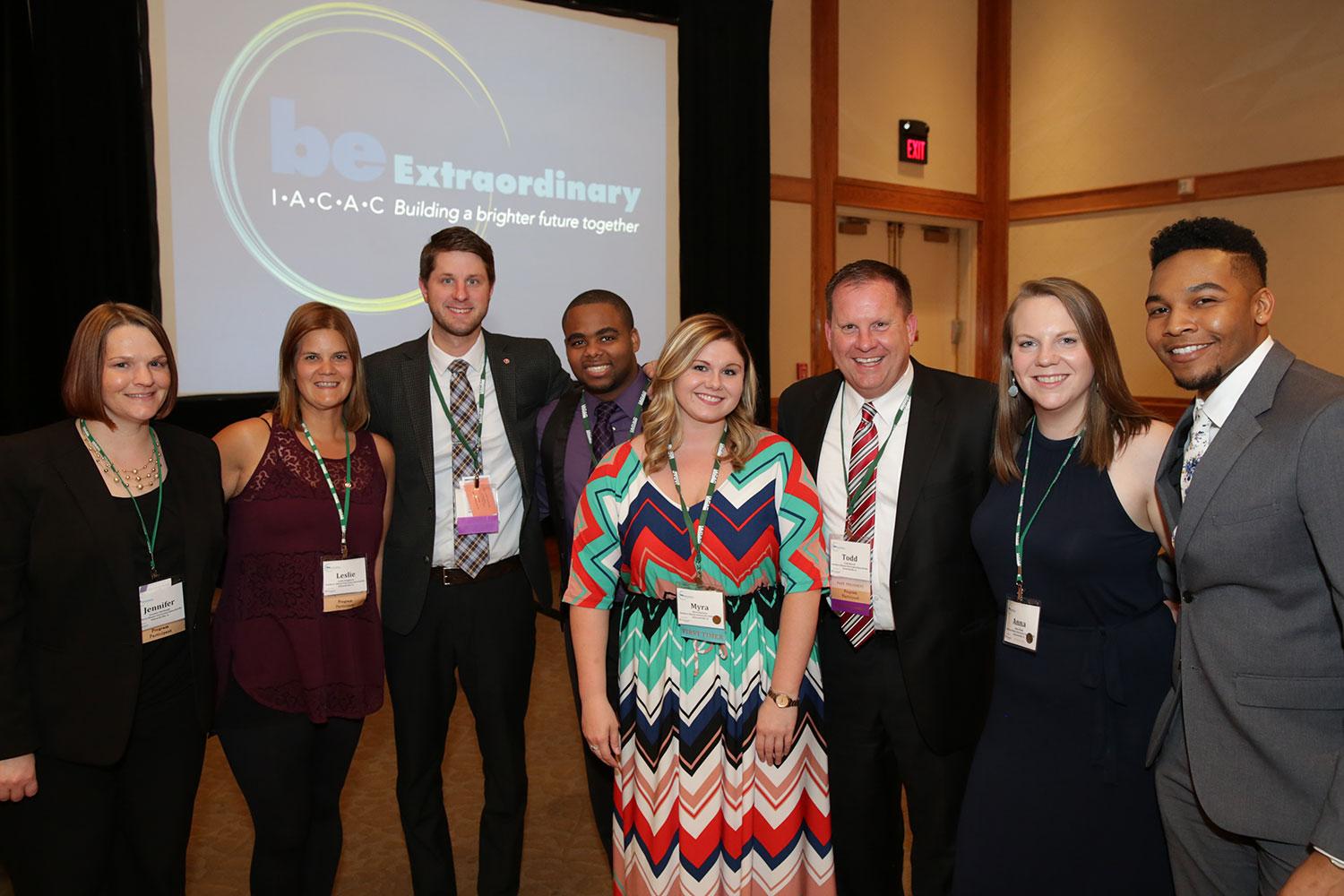 Todd Burrell (third from right) and his staff from SIUE at the IACAC Conference in May
Todd Burrell Appointed Past President Pro Tem
In the IACAC by-laws, when a vacancy exists in the role of Past-President, a Past President pro tem will be selected from among former IACAC Presidents and shall be appointed by the President to serve in this role.  I am thrilled and honored to announce that Todd Burrell, Director of Undergraduate Admission at Southern Illinois University Edwardsville has agreed to fulfill the role.  Under Todd's leadership as President of IACAC, Motivate Me had its first conference, Human Relations (Now named Inclusion, Access, and Success) hosted the first annual movie screening featuring First Generation, and Todd started our Scholarship Committee. This committee was formed to offer students $1000 scholarships at our annual conference. Donations were made by IACAC and many of our members to go to students we work with on a daily basis. Todd brings much experience, enthusiasm, and effort to this new role. Please take the time to welcome Todd and have his wooden shoes start walking for IACAC again. (If you need an explanation of this ~ reach out to Todd)!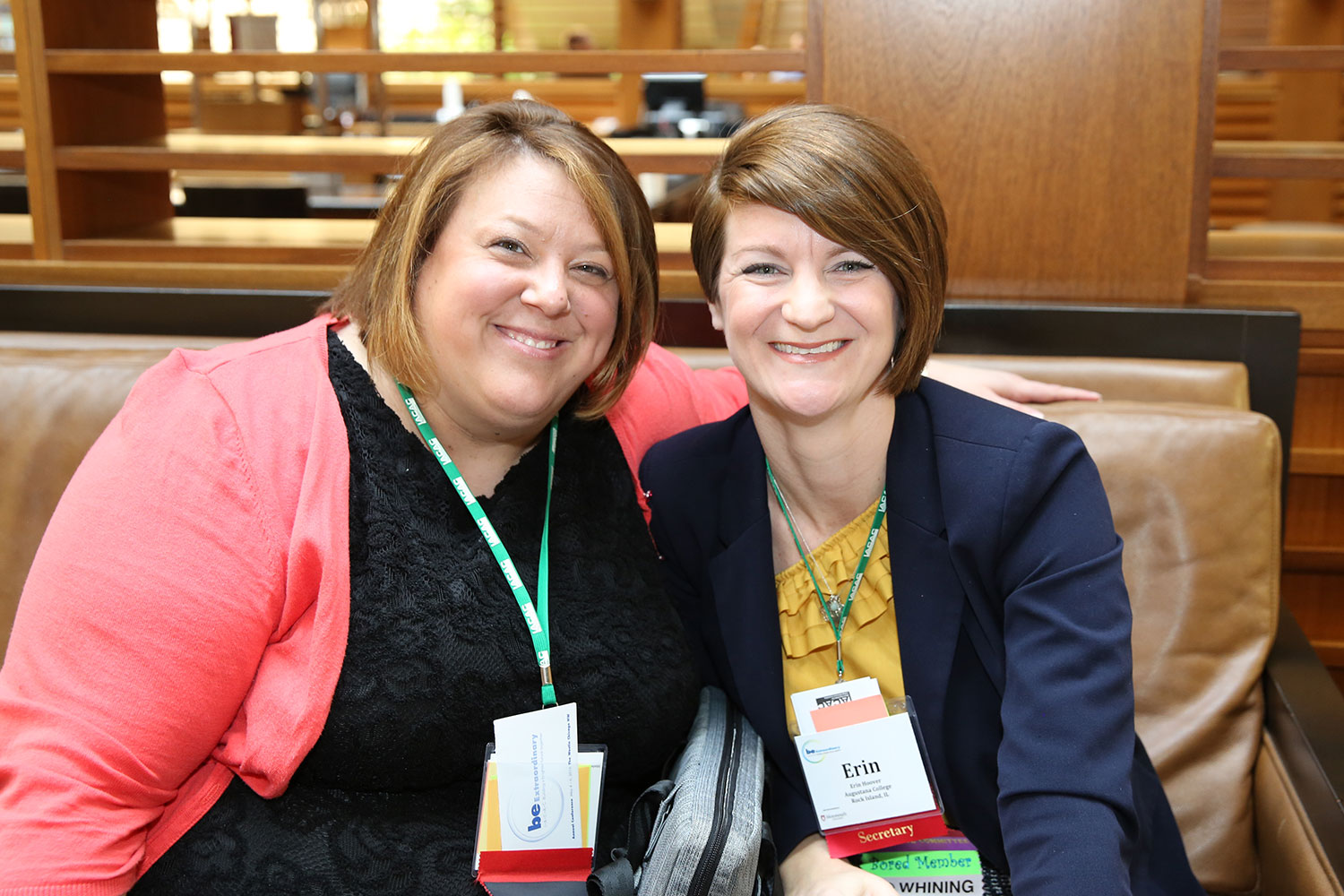 Former Secretary Erin Hoover (right) will serve as a NACAC Alternate Delegate
Erin Hoover Appointed as NACAC Alternate Delegate
When I accepted the opportunity in the President cycle for IACAC, my colleague from Saint Louis University, was already a delegate. So, knowing our IACAC President also serves as a delegate, and we can not have two people from the same school acting as delegate simultaneously, I said I would not be one. During the President's term, he or she acts as a delegate and President-Elect is an alternate delegate. Roberto Suarez (President-Elect) has agreed to be a delegate and then we would need to appoint an alternate delegate for the 2016-2017 year. It is with strong enthusiasm that I tell you Erin Hoover, Augustana College, has agreed to serve as alternate delegate.  
I felt it would be best if it was someone who already had a leadership role within IACAC but who also wanted to learn more of the offerings of IACAC and NACAC. Erin is one of the people who was not a delegate but attended the NACAC Assembly to learn and listen. I think this shows a testament to her interest in issues affecting us. Erin has also been secretary and is currently serving on our Media Communication team. 
Thank you to Erin and Todd for serving this organization!!!!