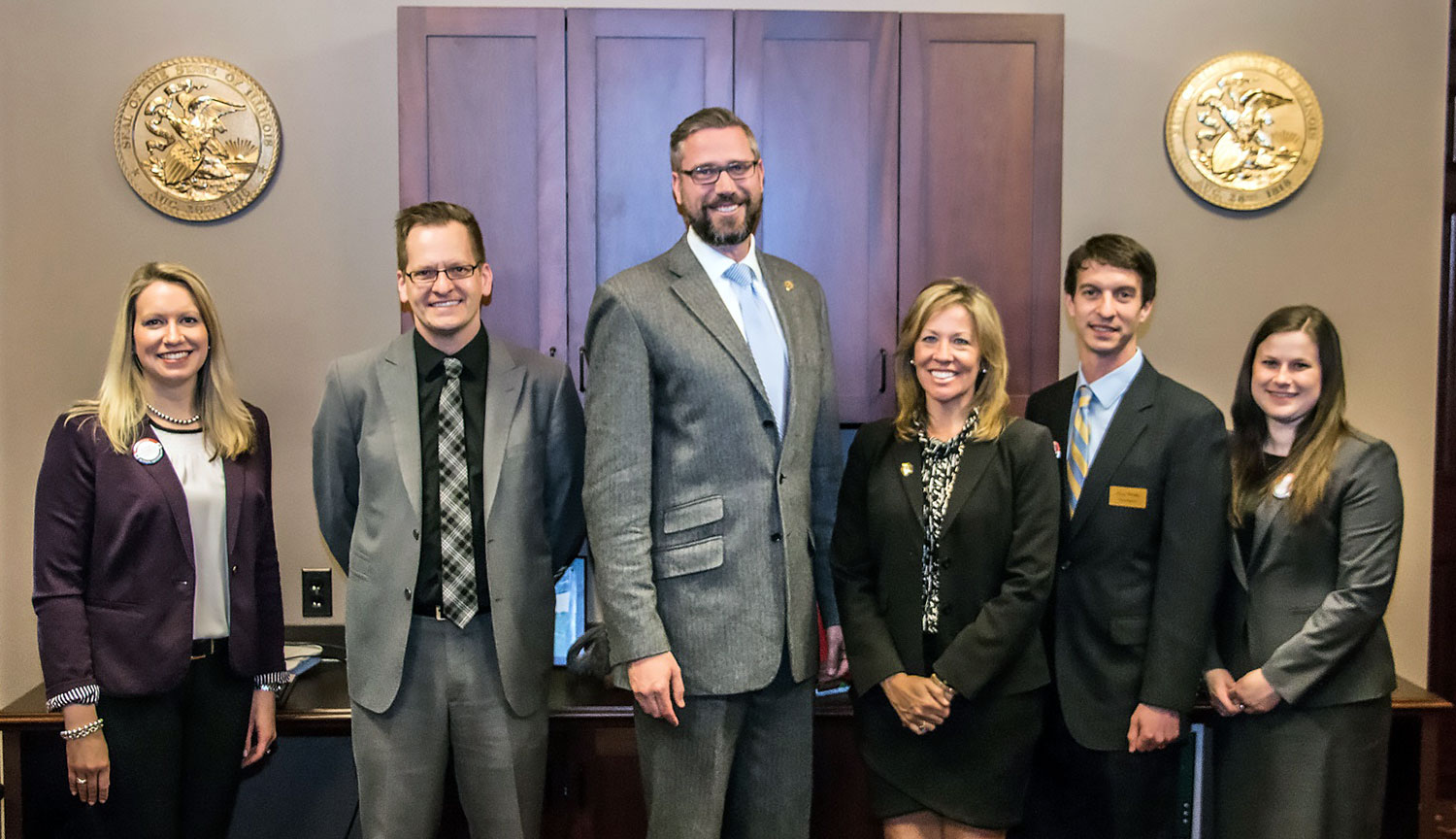 Advocating for Students with Illinois' State Treasurer
Members of IACAC meet with State Treasurer Michael Frerichs on April 13, 2016 for Advocacy Day. Frerichs is an outspoken supporter of the Monetary Award Program. 
Each year IACAC meets with influential legislators and other policy-makers at the state and federal levels to influence legislation and policy that impact our students, our families and our institutions. 
Pictured (left to right): Jennifer Sloan, Cornell College; Steve Landgraf, Concordia University Chicago; State Treasurer Michael Frerichs; Michelle Rogers, St. Louis University and IACAC President; Paul Welsh, Fenton High School; Jennifer Steck, St. Louis University.