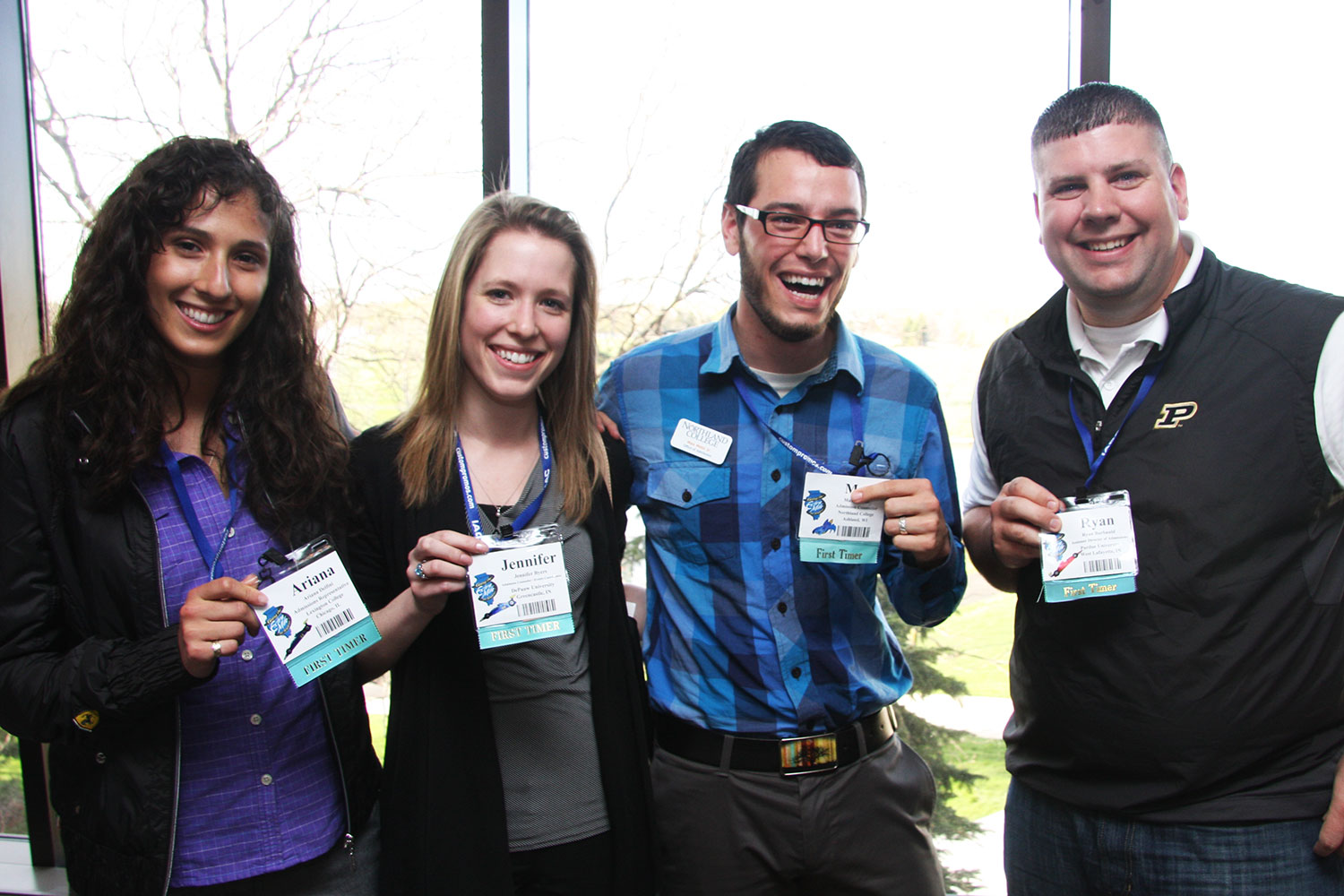 Tips for a First Time Conference Attendee
By Traci Flowers, Loyola Academy
In three weeks, many of us will convene in Itasca, Illinois for the Illinois Association for College Admission Counseling annual conference. Personally, I am excited every year to attend this amazing professional development event, as I have grown to really love the enthusiasm, the networking, the sessions, the receptions, the entertainment, and especially the opportunity to welcome first timers to the conference.
Over time, I have met so many EXTRAORDINARY professionals who have helped shape my counseling career. And soon you will have an opportunity to meet hundreds of friendly and talented admission counselors, deans, directors, school counselors, and administrators that will welcome you to this amazing profession. I know that President-elect Michelle Rogers is excited to welcome all members as well, so stay tuned for what she and the conference committee have in store!
For this post, I'd like to provide a few nuggets to those that will be attending the IACAC Annual Conference for the first time. While I begin my 15th year in our profession, this will also be my 15th conference! However, I still remember how overwhelming it can seem as a newbie. Therefore, I offer five things that you should do as a first timer to the IACAC Conference.
Session "Tips for First Timers"
As you begin to "build a brighter future" for yourself and the profession, come learn all that IACAC has to offer. We want to take this opportunity to help you make the most of this conference and learn about member benefits and the different IACAC committees. This session is designed to give you ideas to consider before, during, and after the conference, to make your experience "extraordinary." The more you put into it, the more you will get back!
First Timers Luncheon
You are not alone! When I attended my first conference, I was surprised to see hundreds of other first timers at the event. This will also be a great opportunity to ask questions about the schedule, the committees, and volunteer opportunities. We will give you some "flair" that reads "first-timer" – don't worry or feel embarrassed about wearing the ribbon. Veteran conference attendees tend to go out of their way for first timers at the conference, so wear the ribbon proudly! This luncheon is my favorite part of the conference, so don't miss it!
Keynote Speakers and Membership Meetings
Yes, you should definitely make time for a number of educational sessions. But after a busy day, or long night, you might consider sleeping in or checking email instead. Don't! You may be missing out on one of the best things about the IACAC Conference. Last year's keynote speaker was so moving, and taught me a lot. I anticipate that this year's lineup of speakers will not disappoint! Plus, as a member, you have the opportunity to vote for the 2016-2017 IACAC Executive board at the membership meeting. Make your voice heard and vote!
Be Social
One of the most important reasons to attend the IACAC Annual Conference is to meet new people and catch-up with those that you already know. Attend the many social gatherings that are planned throughout the conference. On Wednesday, from 4:00 to 5:00 pm, the Mentorship Committee will be hosting a reception, and on Thursday from 4:30 to 5:30 pm, the Inclusion, Access & Success Committee will be hosting an event as well. All are welcome! Finally, plan to stay for the entertainment—it's important to relax and unwind with your peers!
Represent
Finally it is important to remember that while the Annual Conference is a time to celebrate all of the amazing things that make our profession so great, it is also a chance for you to represent your home office or organization. Remember to bring your business cards and maintain a positive demeanor. Do whatever you can to be friendly, help others, and receive only positive attention. Have fun (you better!), but also remember to be responsible.
Take some (if not all) of these things into consideration as you begin your first IACAC Conference and you should have an EXTRAORDINARY experience. See you there!