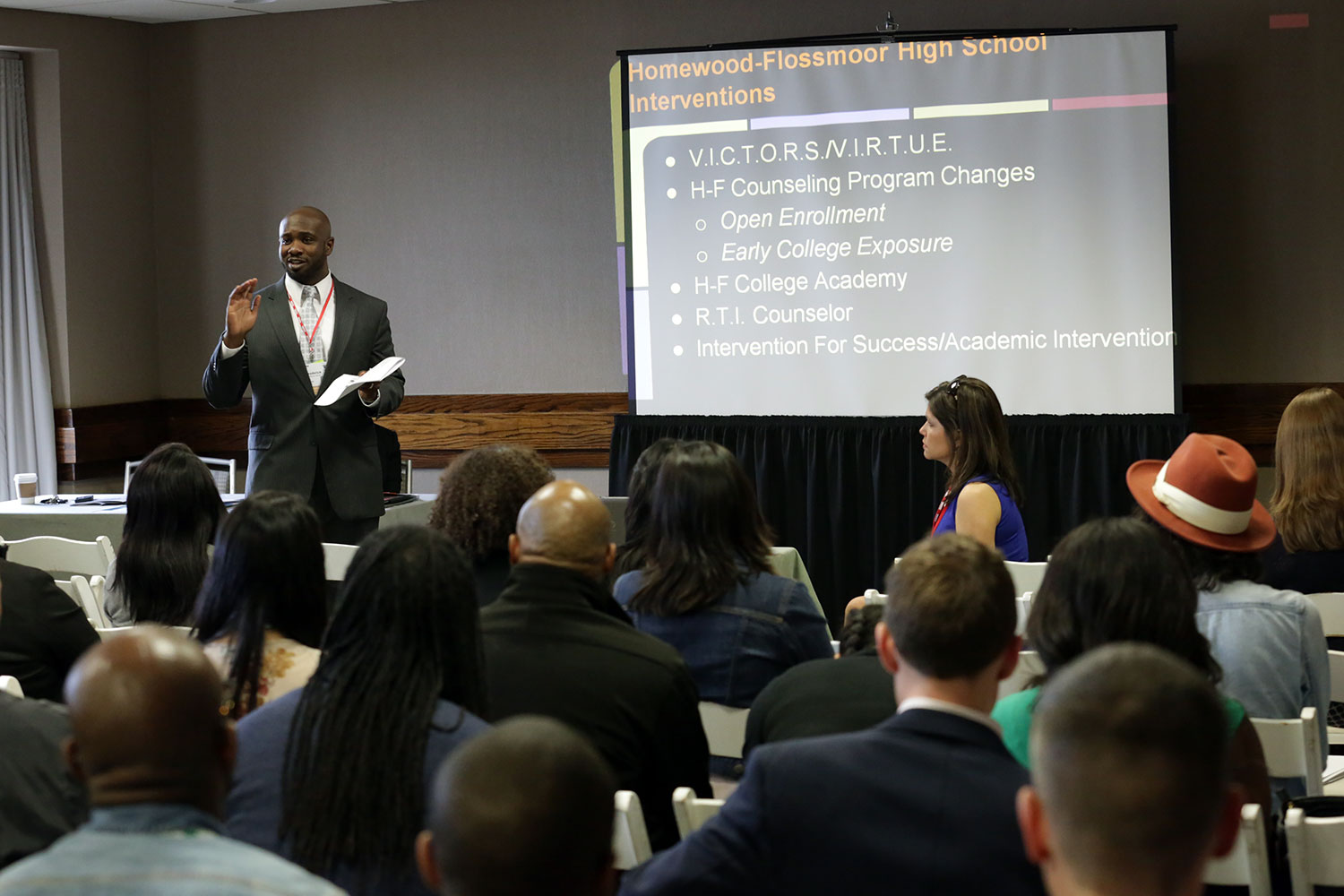 Building Bridges Through Collaboration
By Farrah Ellison-Moore
Arrupe College of Loyola University Chicago
Conference this year was very special to me. I was able to use my talents and experience to involve myself in IACAC as a committee member and conference presenter on "Increasing Access and Opportunity." I am very passionate about this subject and have made it my life's work.
During our presentation preparation, my colleagues and I created BENSC – Black Educators Network of Suburban Chicago. This is a committee to address issues as it pertains to African American Students. We saw the value in collaboration as we have previously called on one another to share strategies and information. We also understand what it means to be a person of color in this field—navigating a racially and economically segregated education system. We can no longer shy away from having honest and heartfelt discussions regarding what it means to be a person of color.
We decided that through this committee we would establish a network to provide support, ideas, soundboard, etc. to all educators vested in leveling "the playing field" for African American students. Through our presentation at conference, we were able to introduce BENSC, along with the programs each of us has established at our host schools. We also shared how those programs were developed through collaboration with one another and tailored to meet the specific needs of our students.
We are simply four high school counselors with life experiences that have called us to be the voices for those who are not heard, doing the work for many in Chicago suburban high schools.