Candidates for Delegate Director – Secondary 2016-2017
Traci Flowers
College Counselor
Loyola Academy
Education:
B.S. Biology, Loyola University Chicago
M.Ed. Higher Education, Loyola University Chicago
M.A. School Counseling, Northeastern Illinois University
IACAC Member: 15 years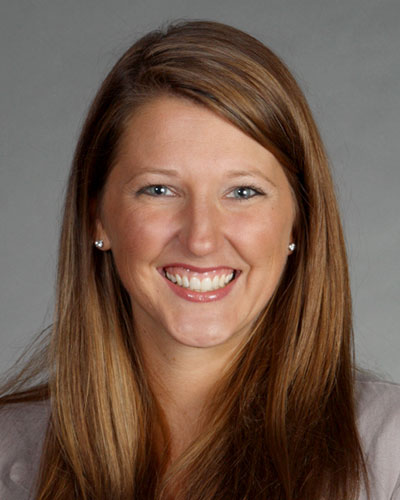 IACAC Activities:
2015 Molly K. Arnold President's Service Recognition Award (2015)
Match of the Year Mentor/Mentee
Inclusion, Access & Success: Co-Chair (2013–present), Member (2008–present)
Sharing the Dream Committee (2015)
Membership Committee (2013–present)
First Year Mentor (2008–2015)
Annual Conference Attendee (2002–present)
Annual Conference Presenter/Moderator (2008–present)
Annual Conference First Timers Co-Chair (2015, 2016)
Teller Conference Committee (2004–2013)
First Timers Luncheon's Table Host (2010–present)
Annual Conference Registration (2010)
Evaluation (2009) and Raffle (2007–2010)
Summer Institute Attendee (2002)
Summer Institute Guest Speaker (2014, 2015)
NACAC Activities:
Member 4 Years
National Conference Attendee (St. Louis, Denver, Toronto)
Chicago National Fair Counselor Volunteer
Other Professional Activities:
Chicago Area College Counselor Association (CACCA)

Jesuit High School College Counselor Association (JHSCCA)

University of Arizona Counselor Advisory Board Member

Illinois Coalition for Immigrant and Refugee Rights (ICIRR) Advocate

The Academy for College Admission Counseling (101, 201, 301)

CARR Board Member (2010–2012)

Technology & Publications Chair (2010–2012)
Considering the recently adopted strategic plan for IACAC, what do you hope to achieve within this role as it pertains to the objectives of new plan?
I look forward to the opportunity to help IACAC develop its strengths; analyze areas of improvement and search for new answers, new ideas, and new energy. The strategic plan is exactly what IACAC needs to move the organization forward and I am excited to work with such thoughtful and inclusive goals. More specifically, I would like to see IACAC focus on three main objectives: membership, outreach and educational opportunities. I think it is essential IACAC continues to grow and diversify membership, expand services and educational opportunities in all areas of the state, specifically underserved populations and launch more web-based programming and services for all but more specifically for members who cannot leave their offices. I think we as an organization need to play closer attention to financial and geographic limitations that many counseling offices are faced with on both sides of the desk. I would like to continue advocating for these members who could benefit from virtual events, such as: streaming, webinars or podcasts.
As part of the membership committee we are always looking for ways to not only increase membership, but diversify membership in all areas of college admission counseling. We know that the life of the organization is dependent on the members. I would like to be part of the board to help create specific, measurable and attainable goals to grow all areas of membership and make sure the needs of the organization are met accordingly. Finally, as a long standing member of Inclusion, Access and Success Committee, I am thrilled that IACAC has adapted an inclusionary statement to remind us that we need to me more intentional to embrace and celebrate the diversity of our organization.
If elected, what experiences, skills, and qualities do you bring to this specific position?
Twenty years ago Loyola University Chicago gave me a chance and admitted me to the incoming class. Four years later, they gave me another opportunity to serve as an admission counselor for my Alma matter. I went from tour guide to admission counselor and had found my dream job. During my transitions from one amazing institution to the next, I was able to grow professionally, work with so many amazing students, as well as network and connect with admissions representatives and high school counselors from all over the country. This was only possible through IACAC—so thank you! My journey from admission counselor to college counselor was a warm and welcomed challenge. It was hard to say goodbye to an admissions family I had grown to love, but quickly realized that through IACAC I was still connected and able to serve in a new capacity.
I continue to be amazed by all the passionate counseling professionals who dedicate their lives to not only serving students but serving this extraordinary organization. IACAC has provided opportunities in which I could become completely engaged in my profession. Whether in college admission or college counseling I have found so many professional resources, mentors, advocates and friends. Being able to talk to others about admissions, attending seminars, and sharing ideas has been crucial to my personal and professional happiness. I want to be able to share my passions for the field at a national level. If elected, I plan to uphold IACAC's national reputation of exceptional professionalism. I am honored and truly grateful to be considered for this role, as a Secondary NACAC Delegate.
Renee Koziol
College and Career Counselor
Plainfield North High School
Education:
B.A. Applied Psychology, University of Illinois at Chicago
M.A. School Counseling, Lewis University
IACAC Member: 8 years (2008–present)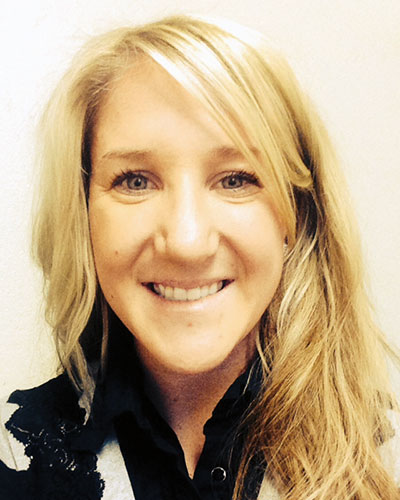 IACAC Activities:
Executive Board Team Director (2014–2016)
Conference Program Committee Co-Chair (2015–2016)
First Year Mentor (2014–present)
Scholarship Committee Co-Chair (2013–2014, Member (2013—present)
On-site Committee, Professional Grants Committee (2013–2014)
Annual Conference Moderator/Presenter (2013, 2015, 2016)
Summer "Micro" Bus College Tour (2008, 2010, 2016)
Bus O'Fun/Plane O'Fun College Visit (2013, 2014, 2015)
NACAC Activities:
Member (2013–present)
National Conference Attendee (2013, 2014)
Other Professional Activities:
Completed the Academy for College Counseling (2012)
Considering the recently adopted strategic plan for IACAC, what do you hope to achieve within this role as it pertains to the objectives of new plan?
Within my role as a council team director in IACAC over the past two years I have increased my knowledge of how our organization operates and, if elected to serve as a delegate, my hope is to achieve goals within each objective of the strategic plan. From becoming a member seven years ago to now serving on the executive board, IACAC has significantly strengthened my professional life. My growth and success as a college and career counselor is attributed to my commitment to active involvement within IACAC and setting high standards for myself. As a leader of IACAC it is important to be aware of the political issues surrounding higher education, access, college counselor training, as well as college counseling within high schools and communicating with local, state, and federal legislators about these issues. I believe that I can make a difference in each of these areas. First, by developing ties with graduate programs throughout the state to foster awareness of IACAC and grow future membership. Secondly, the educational opportunities that IACAC has established are vital in meeting the needs of our diverse membership and my goal is to seek ways in which we can continue to develop innovative programs that will respond to future trends and issues. Lastly, higher education funding has been a very controversial issue and I have actively voiced my opinion at the legislative level and will continue to advocate for students, especially those that are low income and underrepresented.
If elected, what experiences, skills, and qualities do you bring to this specific position?
The most important qualities I would like people to know about me is that I am a passionate, creative, innovative, and hardworking person who invests myself fully in work, life, and any new opportunities that are presented to me. I also like to have fun along the way! My experience working in three different high school communities (small public/rural, small private/single gender/urban, and large public/suburban) has provided me with a diverse perspective of the school counseling and college counseling profession. As a first generation student, higher education was a priority to me and I am passionate in helping students discover their strengths and inner motivation and connecting it to a potential career. I am dedicated to making a difference in the lives of all students by being an advocate and leader and providing a developmental college counseling curriculum that helps students be prepared to pursue many different types of post-secondary options. My membership and involvement in IACAC has played an integral role in my career and I will always strive to do more to volunteer and help lead this organization.
I have been honored to serve as a council team director for IACAC over the past two years and, if elected to serve as a delegate, I will enthusiastically continue to serve our organization and strengthen it. My experiences serving as a liaison, member, or co-chair on several committees has challenged me to develop as a leader and work towards serving students and our organization in many different ways. Over the last eight years it has been amazing to see our organization evolve and expand programming to include such initiatives as Project Reach, scholarships, Professional Pathways, the high school counselor summer institute, the Sharing the Dream Conference, and much more. The members and leaders of our affiliate continually strive to be innovative and collaborative professionals who create opportunity and change, and being a part of this organization has truly been an extraordinary part of my career. With the help of IACAC, I have expanded my knowledge of college counseling and have gained several mentors and created many friendships that continue to inspire me to be the best college counselor possible. I believe I make a strong candidate for the delegate position because of my diverse experiences, dedication to serving students, and commitment to IACAC.
Kim Wiley
College Counselor
Deerfield High School
Education:
B.A., Lake Forest College (2001)
M.A., DePaul University (2005)
National Board Certified Teacher for School Counseling (2010)
IACAC Member: 7 years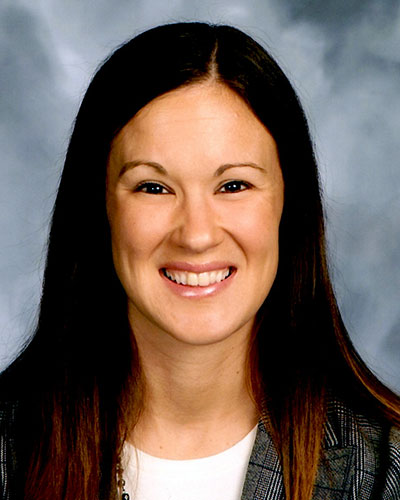 IACAC Activities:
Bus O'Fun to Iowa/Kansas/Missouri/Nebraska

(June, 2011)

Plane O'Fun to Carolinas (June, 2014)

Membership Committee Member (July, 2013–March, 2015)

Membership Committee Tri-Chair (March, 2015–present)

Conference Teller Committee Co-Chair (2015)

Illinois Regional Fair Committee Member (July, 2015–present)

Annual Conference Session Presenter (2016)

NACAC Activities:
Member 7 years

National Conference Attendee (2010–present)

Other Professional Activities:
Original member of International College Options Committee: 6 College Counselors organized a two-day event in which college representatives from countries around the world participate in two college fairs and one counselor luncheon. In the first year we had 9 colleges and last year we had 25 colleges. This year we have expanded to co-hosting with Michigan and Colorado. (January, 2013–present)

Counselor Advisory Board Member for Lake Forest College (September, 2014–present)

ACT Testing Coordinator at Conant High School (July, 2008–June, 2015)

Considering the recently adopted strategic plan for IACAC, what do you hope to achieve within this role as it pertains to the objectives of new plan?
One of the main goals of the strategic plan emphasizes the importance of increasing membership and making the process more deliberate. Being a Tri-Chair of the Membership Committee, membership has been of huge importance to me. Not only do we want to
gain new members, but we want to keep them in our organization. I think this can be accomplished by educating new members about how IACAC can benefit them in their positions. Communication is of prime importance. The Membership Committee developed a video to give to all new members which provides an explanation of the top ten ways to utilize your membership. There is also a welcome package plan to be carried out in future years. The goal of these activities is to make the welcoming process more defined so that every year there is a set plan that simply needs to be updated. I would like to continue to work towards the plan of better communication with new members and go one step further to include current members in this goal as well. Strong communication, including information about taking advantage of professional development activities, will help the people in our organization obtain the knowledge and skills they need to help students be successful in their transitional process. This communication is something I believe is truly important for our organization and I would love to continue to focus on that goal in order to grow our membership in IACAC.
If elected, what experiences, skills, and qualities do you bring to this specific position?
I wanted to work with people to appreciate their successes, flaws, happiness and shortcomings. I didn't know what that job was until my internship in a college counseling office. After an amazing experience, my eyes were wide open. My first job was a registrar, experiencing behind the scenes work and paying attention to detail. Next, I was a generalist counselor balancing tasks of social-emotional, academic and post-high school domains. This led me to college counseling, and I have never looked back.
We are constantly faced with challenges in our profession. It's those challenging experiences that have shaped me and given me confidence to take risks and work hard for the greater good. Through all things I have been involved in, I love to have the mindset of making myself better. I have taken risks resulting in failures and successes, which are both benefits to bettering myself.
Our profession is going through change, which is inevitable and necessary. There are many new things occurring with college admissions testing, application options, financial aid deadlines and more. It is important to keep an open mind and embrace new ideas. I am accepting of new ideas, love creating innovative ways of doing things and am always willing to learn something new, especially with the goal of benefitting students.
Thank you for the opportunity to represent this wonderful organization with people who are so sincere, passionate and focused on helping each other and students. It is an honor to be considered for Delegate Director Secondary.