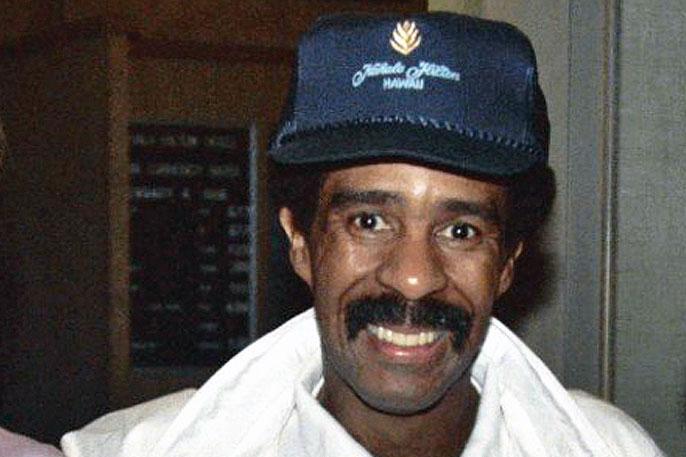 By Tony Minestra
Loyola Academy
I believe the ability to think is blessed. If you can think about a situation, you can deal with it. The big struggle is to keep your head clear enough to think.
-Richard Pryor
Change isn't easy. But progress cannot be made without a healthy dose of change. It's a process—often a messy, uncertain, and uncomfortable one. And as the incomparable entertainer Richard Pryor put it, keeping a clear head is the key to thinking about a situation. When we allow our past to influence, limit, and inform our future, we don't grow. When we overestimate the value of what we have done, we stand the chance of underestimating the value of what we can potentially gain through change. The ability to think, as Pryor says, is blessed, and as the higher education community begins to adjust to progress and the new Prior-Prior Year (PPY) FAFSA reporting policy, our struggle is to keep our collective heads clear.
At its heart, PPY is quite simply a bold and important shift towards better serving our students. Regardless of past policy or institutional preference, IACAC's mission is very clearly articulated, "First and foremost is our role in providing help, support, and guidance to assist students successfully through an important life transition." It's about serving students and their families, and it's why we do what we do every day. But like Pryor's often colorful and controversial brand of comedy, PPY has been met with mixed feelings in the world of higher ed.
Certainly, concerns persist, and questions remain unanswered on both sides of the desk. Calendars will shift–financial aid info nights will be rescheduled for the fall, university aid offices will revamp their communication patterns and be forced to modify their staffing and processing standards. Counselors on both sides of the desk will need to reshape their conversations with students and educate themselves on the implications. Colleges will likely need to implement a system of estimated award packages. Cross-campus collaboration will be needed to address budgeting and funding issues. Entire systems will be rebuilt. But progress is only possible through change. As Pryor put it, "If I thought about it, I could be bitter, but I don't feel like being bitter. Being bitter makes you immobile, and there's too much that I still want to do." Change is opportunity, and leaning into the discomfort and uncertainty will allow us to focus on what we have to gain, being mobile, rather than what we've always done.
If I thought about it, I could be bitter, but I don't feel like being bitter. Being bitter makes you immobile, and there's too much that I still want to do.
-Richard Pryor
So why the change? Why is this movement so significant and why does PPY matter to the young people we serve? Simply stated, students and families will have more time and more thorough financial information with which to discern their college options. PPY eliminates the guesswork and estimating families need to make in the current system. Taxes are already filed and data is correct from the previous year, and the IRS Data Retrieval Tool will potentially be made more accessible and available earlier to many more families. The past system, by the nature of its timing, forced more stressful and less informed college & financial aid decisions. The aid process is now better aligned with college application calendar and removes potential conflicts with priority filing deadlines (which must be met to qualify for some forms of financial aid). Whether estimated or actual, earlier award notifications ensure more time to prepare for college costs and also build in more time and for financial aid administrators to counsel students and families honestly and openly.
Pryor once said, "What I am for is justice for everyone, just like it says in the Constitution." As NACAC recently outlined in its PPY fact sheets, it is estimated the streamlined procedure will encourage hundreds of thousands of additional students to apply for aid, and in turn, increase the number of first-generation, low-income students who pursue a college degree. PPY is a justice issue. It's an access issue. It's a knowledge issue.
Pryor said, "There's a thin line between to laugh with and to laugh at." No matter what side of the desk we're on, or what challenges lie ahead as we roll out the PPY changes in our respective schools, we're all serving the same young people. So, let's all laugh with each other and make the best of the progress we've made–like the great Richard Pryor inspired us to do.