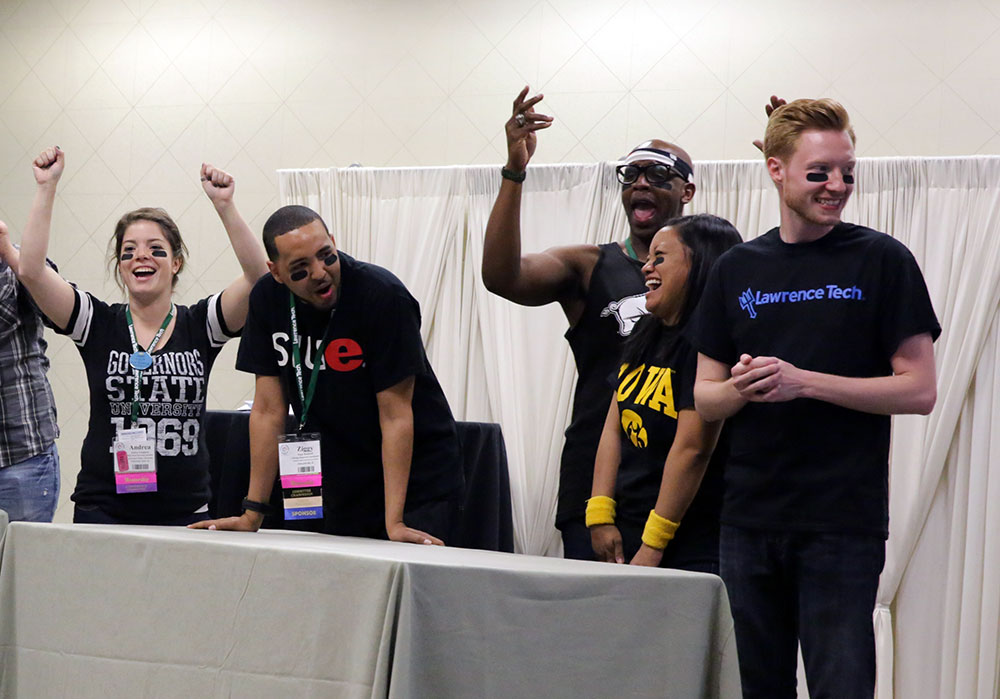 Get Excited for Entertainment at Conference!
Wednesday Night: Trivia
Are you addicted to the mobile game Trivia Crack? Are you the person in the office that can answer any question regardless of the topic? Do you enjoy trivia nights at local establishments throughout the week? If your answer to any of the previous questions were yes, then get excited for LIVE TRIVIAL POSSIBILITIES Wednesday night during the Entertainment at the Annual Conference starting at 9:30 pm in the Abricot Room. Be on the lookout in the coming weeks for more information on how to register your trivia team to battle for the crown!
Thursday Night: Comedian and Dancing
The fun doesn't end on Wednesday night! Get ready to laugh your socks off when comedian Mike Maxwell hits the stage following dinner and awards on Thursday night. The Chicago comedian has worked with the likes of Saturday Night Live alums Chris Kattan and Tim Meadows, along with New York Time's best-selling author Greg Behrendt. In 2013, he was hired to write a comedic river tour of the Chicago River.
Shortly after Mike is finished, put your socks back on and grab your dancing shoes because DJ Sound Sonic is back to provide the sounds for the Imagination Station! There will be dancing and pub games galore to entertain all conference attendees! If you would like to make a song request, please email Omar Akil Solomon by April 17.