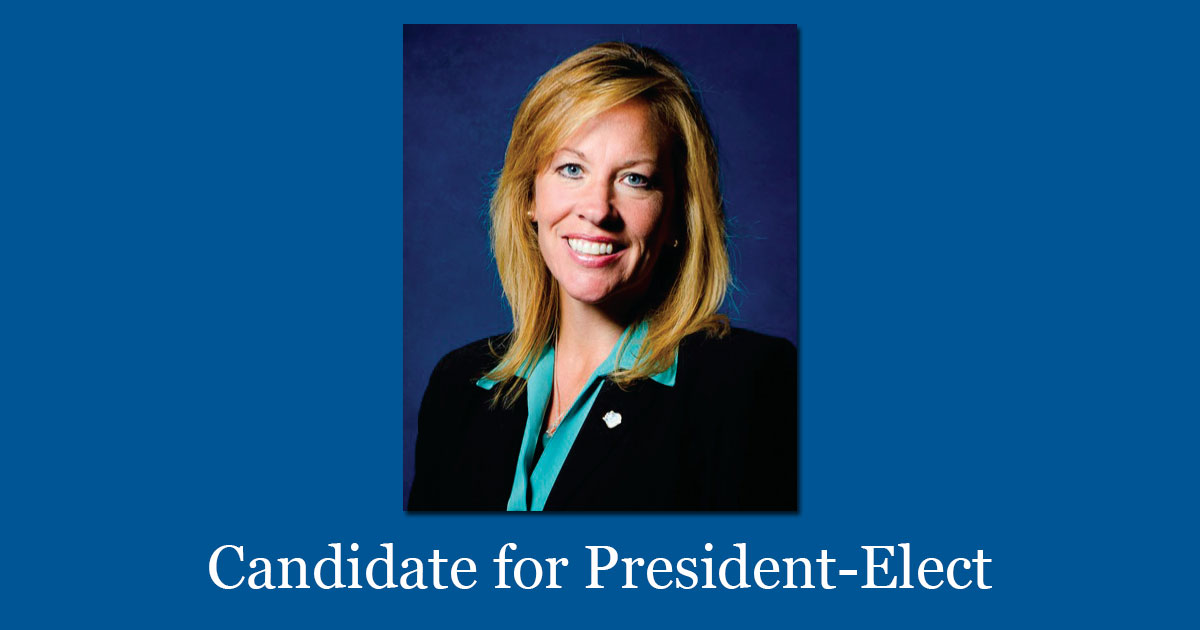 Candidate for President-Elect Postsecondary 2015-2016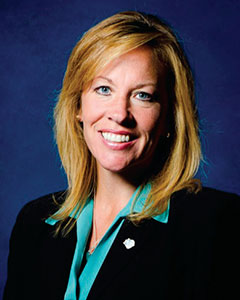 Michelle Rogers
Program Director for Regional Recruitment
Saint Louis University
IACAC Member: 25 years
Education:
B.A., St. Norbert College (1988)
Previous Employment:
St. Louis College of Pharmacy (1988–1989);
Marian College (1989–1997)
IACAC Activities:
Mentorship Co-Chair;
Government Relations Co-Chair;
Chicago and South Suburban District Coordinator;
District Seminar, Region 2, Chair;
Membership Co-Chair (2001–2003);
College Delegate (2003–2005);
Chief Delegate (2005);
Annual Conference Teller/Head Teller;
Annual Conference Registration Tri-Chair;
Annual Conference Evaluations Co-Chair;
Annual Conference Presenter and Moderator;
Molly K Arnold President's Service Award Recipient (1998–99);
Annual Conference Hospitality Co-Chair;
Summer Institute Committee and Presenter;
IACAC Scholarship Committee Member (2013–2015)
NACAC Activities:
Member 20 years (1995–present); Conference Presenter;
Conference Hospitality Committee (2010)
Other Professional Activities:
Hawaii ACAC Member (2013–2015);
College Board Midwest Regional Planning Committee;
Chicago Area Regional Representative, Member;
Hawaii National Conference Presenter (2014);
Mid America Catholic College Coordinator (1992–1996);
Credentials Committee Member (2013–2015)
Candidate Statement:
I am humbled and honored to be nominated to serve as the President-Elect for IACAC and look forward to the opportunity to be a part of our organization's continued success. For IACAC's dual mission of assisting students successfully through the college transition process and serving the college professional to enrich and promote this process, I look forward to being an effective part of moving the mission forward. As topics and trends are presented each year for research, action, or both, they are continually guided by our mission. I enthusiastically prepare for this and am ready for all it holds.
I had an experience years ago as Chief Delegate during Assembly. Our delegates and those around us from other states wanted IACAC to speak on what was being discussed. I remember it being the first time as Chief Delegate I would actually do this. After a quick shake of my head (to let reality set in), I headed to the microphone. IACAC had prepared me well, our delegates for IACAC had great ideas and I got to be a part of something exciting. It was this experience that showed me the respect other associations had for IACAC. The passion our organization, members, and its many volunteers have for serving students is like no other. It extends beyond our state to the national level as well and it is with this commitment from all of you that encourages me to take this step. I have the greatest respect for IACAC and its membership and I enthusiastically hope to be elected.
IACAC has been a strong part of my professional life. For 25 years I have seen growth in membership, professional development, media resources, and government outreach. The commitment individuals have given to this organization is humbling. People with passion for the student, who work hard to make change, who put the students and organization first continually are the ones I am in awe of. These same people taught me how to be a good recruiter and manager. I listened when counselors said "here is what good looks like" and I listened when college representatives said "I have this responsibility." I will continue to listen and work hard for the association that has taught me so much.
As President-Elect and future President, I challenge myself to bring my best to IACAC. We will continue to grow and offer services for students, outreach, professional development, and advocacy on the state and national level. I hope to bring hard work, professionalism, and balance to this role. I will listen to the wisdom of others around me and with combined efforts continue to move IACAC forward. I thank you for allowing me this opportunity to be President-Elect and I humbly accept your nomination.