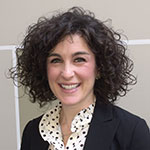 President's Update: January 2015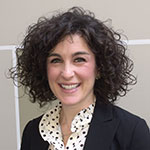 By Anne Kremer, President
DePaul University
For me, the New Year always represents a sense of hope and a new energy. While I've never been great about creating New Year's resolutions, this year I decided to give it a try. As we approached the end of the fall, I figured why wait until the New Year?? There is no time like the present to start being more intentional about a few things. I created several resolutions, including the following:
Take better notes; be intentional about including detail to make your life easier when you revisit a conversation, project, or process
Read more: less People magazine and more books (non-fiction included)
Spend less time on social media
Make an apple pie from scratch for Thanksgiving
Be nicer to the dog
If anyone is wondering, I'm doing pretty well on no.1, no. 2, and no. 3; no. 4 didn't happen, and no. 5 is a work in progress.
In addition to trying to be more intentional about a few things in my life, I convinced my husband to collaborate with me on a vision board. I wouldn't say he was thrilled, but it was a great exercise to talk about where we are as a family and as individuals in terms of personal goals, career, health; and where we want to go.
Ad Hoc Strategic Planning Committee
Reflecting on my personal resolutions and our family vision board, I had the opportunity to do something similar last week with the Ad Hoc Strategic Planning Committee reviewing the results of the membership survey, discussing where we are as an organization and where we want to go. (The member survey, sent this fall, reached over 1,100 members and had a 28.9% completion rate. This was outstanding. Thank you for your participation!) Unpacking the results and valuable input from our membership and standing committee chairs paved the way for us to begin creating some new resolutions for IACAC and a shared vision for the organization as we move forward. We are looking forward to sharing our thoughts with you at the annual conference, and encourage you to come to our session, The Next Phase: IACAC's Strategic Plan, to learn more and provide us with feedback before we draft the plan this summer.
New Opportunities with Other Groups
With the New Year come new initiatives, and IACAC has been asked to participate in several exciting new groups across the state as well as the nation. CPS recently created an organization called the Higher Education Compact, an organization bringing together senior level administrators from institutions and organizations of higher education across the state to do what it takes to ensure Chicago youth are not just attending, but persisting in college. Their goal is to increase this rate to 60% by the year 2025. Beth and I attended the first meeting in January to learn more about this initiative, and look forward to sharing more with you about IACAC's role as a proved expert in providing professional development for counselors as this unfolds.
Some of you may already be aware of Michelle Obama's Reach Higher initiative, an initiative that has put school counselors, their importance, and their positive impact on student high school graduation rates and college-going rates at the forefront of this campaign. After her speech at the national ASCA conference last year, several leaders within the counseling field decided to take advantage of the spotlight on the importance of counseling in schools and proper training for counselors. In July of 2014, several groups (NACAC, members of ISCA, ASCA, ISAC) were invited to attend a conference at San Diego State to talk about how all of these groups, comprised of high school counselors, enrollment management professionals, and other community organizations, could band together to create a network across the country and Illinois to create a bigger voice representing these groups at large. Of those that attended they created spin-off organizations grouped by state; the new Illinois group is SPAN-Illinois: Student Post-Secondary Advocacy Network. This group is intended to serve as a larger voice within Illinois to back things like policy and preparation for counselors. This group will create partnerships between the organizations that have a collected interest in student success at the post-secondary level and counselor professional development and training. We were invited recently to join SPAN-Illinois and are very excited to have a seat at this table. Our next meeting is in March. We look forward to updating you as we learn more about this network, the potential partnerships, and opportunities.
The Year Ahead
As you begin to evaluate the year ahead, we hope IACAC will be included in your professional development plans throughout 2015. You may want to sign up to volunteer for a committee, take advantage of a District Seminar, attend our Annual Conference, or participate in the Sharing the Dream Conference – all of these are great opportunities not only to enrich your knowledge about the latest trends or best practices, but also engage and network with colleagues along the way. We invite you to join us!
Please do not forget about the Counselor Toolkit! This is a wonderful resource for counselors (green and veteran) who are looking for ways to enhance their programming for students and parents. We also want to let you know we will again be offering five $1,000.00 scholarships this year. 
The New Year is also a wonderful excuse to extend a note of gratitude for the opportunity to serve in this role within IACAC and to work with such outstanding people. This year's board and committee chairs have repeatedly shown their dedication to the mission of our organization through thoughtful discussion and evaluation. They are committed to making the right decisions and ensuring resources allocated to new initiatives or supporting current programs are spent wisely. This group has challenged me to think differently, and have also pushed one another to find ways to do things that guarantee the most positive and impactful outcomes for our members and the students we serve. I am truly looking forward to the next several months as we continue to reap the benefits of their hard work.