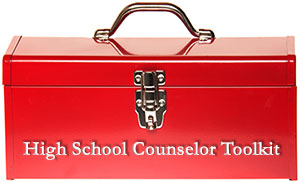 The High School Counselor Toolkit allows members to share resources they use during the school year. Help others by providing documents you created about the college search process, freshmen/sophomore/junior nights, financial aid presentations and handouts, and any other resources that you think other schools might benefit from using. Or, download and utilize the materials already prepared by others and adapt them for your use.
Share your materials
Upload your presentations, documents, pamphlets, and other materials to share with members.