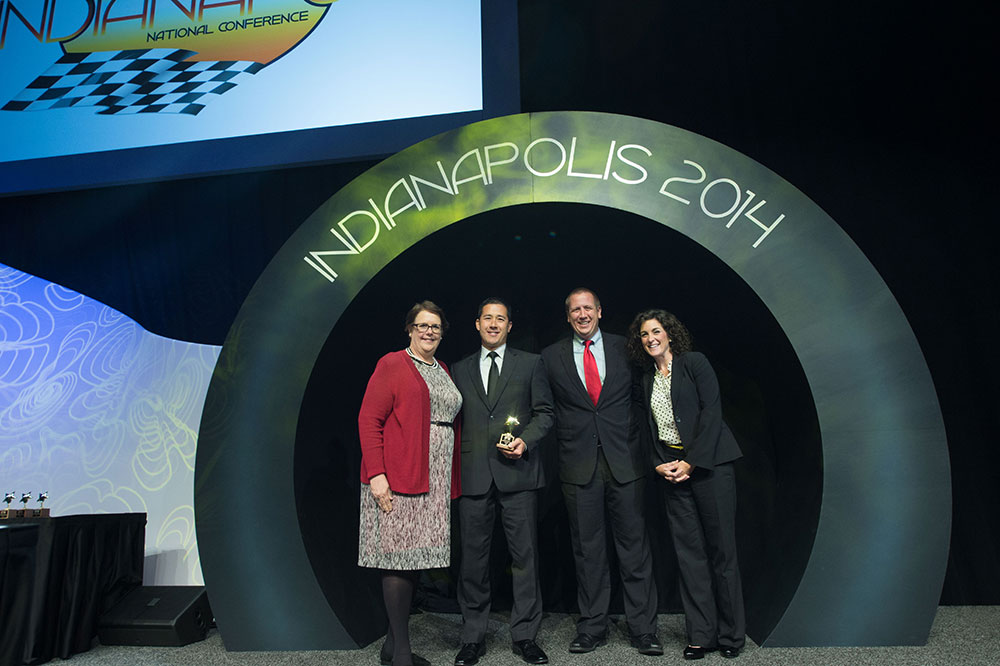 President's Update: Fall, My Favorite Season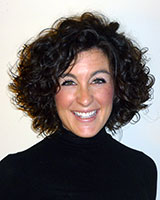 By Anne Kremer, President
DePaul University
Fall is my favorite time of year. For me, it's the beauty the season brings, with bright colors and the crisp air on a morning run. Fall means college football Saturdays and trips to the apple orchard for cider, cinnamon donuts, and colorful gourds for my front porch. The change in season gives me permission to get a Starbuck's pumpkin spice latte every chance I get and pick up that first new fall sweater I've been eyeing at my favorite store. And I certainly cannot forget to mention all the time spent in my yard with family getting those last projects finished before winter sets in.
While all of these things are fall to me, for us in the college admission and counseling profession, this season also brings a flurry of activity that doesn't just include bright colors and new wooly sweaters. For us, fall means countless miles driven between hundreds of high school visits and nightly dinners before college fairs with your admission colleagues, who become more like family with each passing week. Fall represents daily meetings students as they search for the perfect school, and calls from parents wondering just where that transcript went that you promised was sent to their student's top choice four weeks ago. Fall is leaving your home before dawn to ensure you miss the morning rush hour and racking up countless Marriott and Panera points you can use later, to reward yourself on a day when you aren't on the road for work. While all of the above can seem daunting at times, when you break it down, these activities are representative of the important work you do this time of year. These busy days and moments of fall are filled with meaningful conversations and connections with students as they embark on this awesome journey. And we have the pleasure of being their guides.
Middle Management Institute, A Rising Star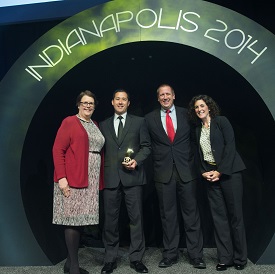 Although the excitement of the season isn't quite finished, I wanted to take a moment to share with you several updates regarding programs and accomplishments that have occurred over the past several months within IACAC. The summer months included this year's Middle Management Institute at Augustana College in Rock Island, IL. MMI had 24 participants and 12 presenters from four states. This was MMI's fourth year, bringing the alumni count to 113. View photos. For those of you who were not able to attend the NACAC Conference, we are also excited to announce that MMI was nominated and awarded a NACAC Rising Star Award. This program recognizes leaders and programs that exemplify excellence and dedication to serving the needs of students in the transition to college. Congratulations!
New Professionals at Summer Institute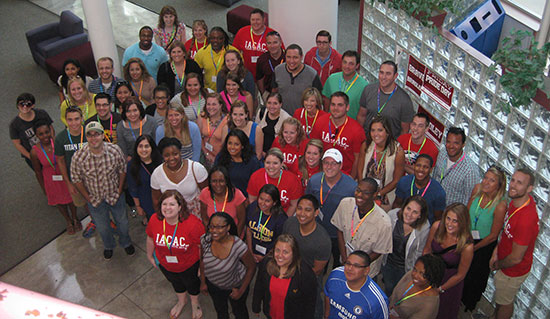 48 new professionals attended Summer Institute for an outstanding introduction to the profession at Bradley University. View photos. I had the distinct pleasure of welcoming this group and can say with confidence that the future of our profession is in wonderful hands. This group had 38 counselors join them as they toured colleges on IACAC's Micro Bus Tour. View photos. This year's tour included: North Central College, Bradley University, Southern Illinois Edwardsville, Washington University, William Woods, University of Missouri, Columbia College, and Saint Louis University.
Inspiring, Motivating, and Empowering Young Men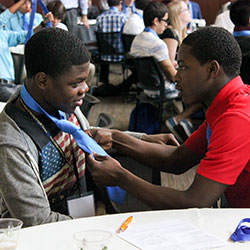 The second annual Young Men's Leadership conference was hosted at Loyola University Chicago. 63 young men from 24 high schools came together for this outstanding event. It provided an opportunity to inform, inspire, motivate and empower a diverse group of young males in the Chicago area. The program included various educational sessions, a college tour, and college fair. View photos.
Developing IACAC's Leaders
Board members and committee chairs kicked off the year with IACAC's Leadership Development Institute at DePaul University. During our time together we had the opportunity to hear from Marcie Stern, motivational speaker and professional development coach, who spoke with us about leadership and legacy and what this means to us as an individuals and committee leaders. This presentation gave us the skills and tools we needed to think about how we can create a legacy in the short time we have together in our various roles, and how to set goals within our committees that are both attainable and measurable.
Following her presentation each committee spent time doing a SWOT analysis (strength, weakness, opportunity and threat) and set goals they hope to achieve in the next one to three years. The information supplied from committees during this exercise is now being used by the Strategic Planning Ad Hoc Committee as they develop the next strategic plan for the organization. This group will use this information, along with the results from an upcoming membership survey, to fully develop the major points of the plan. The membership survey will be sent electronically at the beginning of November. We are very excited to hear from all of you – keep your eyes open for this very important message!
Over 10,000 at the National College Fair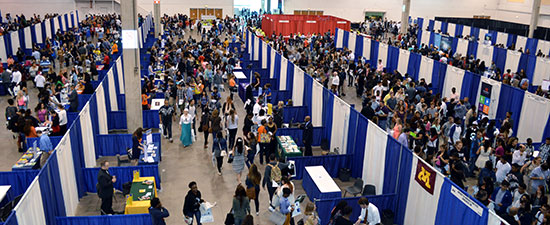 The National College Fair took place once again at Navy Pier on Saturday, September 27th. This requires the energy and commitment of over 45 volunteers and this team did an outstanding job. Thank you to all that participated! There were over 10,000 individuals in attendance. View photos.
NACAC in Indianapolis
It was wonderful seeing so many of you at NACAC in Indianapolis last month. What a great IACAC turnout! We not only had wonderful representation in terms of attendees, volunteers, and speakers, but had two of our very own running for positions on the national board. Gwen Kanelos, Concordia University Chicago, and Joe Prieto, retired, did an outstanding job as nominees; we were so proud to have them representing Illinois. We were very fortunate and excited that Gwen was elected to one of the board of director positions. Congratulations!
Say Yes and Volunteer
As October comes to a close, I would encourage those of you who are looking to get more involved in IACAC to "say yes!" to volunteering for a committee. We have a new process in place that triggers an email to committee chairs to notify them that you have volunteered for their committee so they can follow up with you more quickly. The website also specifically highlights those committees that could use a few extra hands. Volunteer today!
It's hard for me to believe I'm almost five months in to my presidential term with IACAC. I cannot begin to express the energy the members and programs within this organization give to me. This group is filled with passionate individuals who are so committed to making a positive impact serving students and one another. Each day I am inspired by the work being done within each committee and cannot wait to share these with you as they continue to develop. While the hustle and bustle of this time of year makes it difficult to appreciate the nature of our jobs, I hope you will find a moment or two to reflect and congratulate yourself on the work you have accomplished. So many students are impacted daily by your words of wisdom, encouragement, and advice. Know that you are valued and your contributions are appreciated. I look forward to continue working closely with you in the coming months.