[frame]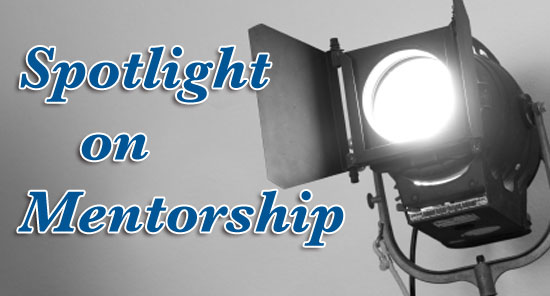 [/frame]
Shawn Wochner and Anne Kremer
Middle Management 

Mentee: Shawn Wochner
Admissions Counselor
Western Illinois University
Why did you join the IACAC Mentorship Program?
I joined the Middle Management Mentorship Program as I am at a point in my career where I need to figure out which direction I'm going to go.  I know that my next move needs to be very strategic and intentional, but trying to figure out the thought process behind what I needed to consider is exactly the advice I was looking for.  I knew that being paired with someone who had previously been through this transition would make it much easier as I began my search.  And why recreate the wheel when IACAC has so many great professionals that are willing to help and mentor the next generation of middle managers.
How have you connected since you were matched?
Anne and I have had several telephone and email conversations.  We also talk in person when we see each other at IACAC events.
What have you learned from Anne?
Anne is an amazing mentor.  I was very excited when we were paired together.  I have looked up to Anne since I joined IACAC in 2008.  She is the perfect match for me.  Her experience in the profession, and IACAC, have been beneficial as she has shared her stories.  I'm not sure she knows this, but Anne has talked me off the "I'm quitting my job" ledge a couple of times.  Some of the greatest advice that she has given me has been making sure that the jobs that I'm looking into have completely different job responsibilities, that they are a different type of institution and lead me in the direction that will assist me to achieve my professional and personal goals.  Because of her advice, I am continuing my search and haven't jumped at a position just because it was available.  She also challenged me to meet with my supervisor and propose a new position within my current institution that I thought would beneficial, not only the university but the students within the Chicagoland area as well.   While that position has not matriculated yet, it is still on the table for future discussions.
What advice would you give other members?
I would certainly encourage everyone to have an official mentor.  We all have those unofficial mentors, which I have surrounded myself with some of the best folks in the industry whom I look up to, but who never know who you are going to get paired up with and what they can offer you.  As a mentor to new counselors, it is also beneficial for the mentors as well.  You can always learn something new or maybe, just maybe, your stories and advice will help shape the next generation of leaders within IACAC.
How has your membership in IACAC enhanced your professional development?
Honestly, my involvement with IACAC began because of the Mentorship Committee.  It is because of my mentor, Alison Crowley from Northern Michigan University, that I got involved with IACAC.  She encouraged me to put a proposal together to have Western Illinois University host the 2011 Summer Institute.  Because of her encouragement (and introducing me to Marsha Hubbuch), I was introduced to all the benefits of being involved with IACAC.  And through my involvement with IACAC, I have had the privilege to co-chair both the Summer Institute and Mentorship Committees.
I've also been involved with the Annual Conference Committee as well as the Government Relations, Media Communications, ICE/Calendar and Credentials Committees.  And now, because of my work on the various committees, I am serving in my first of two years on the Executive Board as the Postsecondary Council Team Director.  Each of these experiences has made me more knowledgeable about the broader scope of higher education and the college admissions process.  Having the ability to network and form friendships with the leaders within IACAC and the industry, I have become a better Admissions Counselor to the students I serve.
Mentor: Anne Kremer
Director of Undergraduate Admission
DePaul University

Why did you join the IACAC Mentorship Program?
I joined the Mentorship program when I started in admissions during the summer of 2004. I was encouraged by my supervisor as well as some in-office mentors to get involved with this program as a way to build a network outside of the office, not only for support, but also to provide prospective on the profession. This program has provided me with wonderful mentors and mentees; it has given me an outlet to ask questions and seek guidance, not only about recruitment strategies, but also my career and personal interests. Each year I look forward to this mentor-matching process because it allows you to connect with someone you might not otherwise would have met and learn from them.
 
How have you connected since you were matched?
Due to a busy travel season and maternity leave, Shawn and I connected a lot via phone and email. Although we had the best of intentions to also set aside time during board meetings and IACAC functions, that was at times hit or miss. The great thing about this program is you do what works best for your match – its flexible and you make it work within your schedule.
 
What have you learned from Shawn?
Shawn is determined and creative. Within his office he was looking for ways to gain additional experience and responsibility as a regional representative. I appreciated his resourcefulness and desire to learn more not only to better prepare him for future roles, but also serve as a leader within his own team. My conversations with him were a good reminder of how one can survey the landscape within their position and find ways to squeeze every opportunity out of their role.
 
What advice would you give other members?
As noted above, the great thing about this program is its flexibility. Sometimes members may be apprehensive about participating in the mentorship program fearing the time commitment; from experience I can affirm connecting just several times throughout the year can be a wonderful professional opportunity for both parties involved. As a mentee you feel like you're learning and gaining new perspective and as a mentor the relationship can be energizing and a great reminder of how one can give back, not just to students, but colleagues as well. 
 
How has your membership in IACAC enhanced your professional development?
IACAC has been invaluable to my professional development. The people that comprise this organization are life-long learners and inspire me daily to be the best professional I can be. It is through the opportunities presented within IACAC that I've had the chance to enhance my personal and professional growth. IACAC has given me greater insight into the world of college admission and the challenges our students face.
More importantly, however, it has provided me with an extensive network of knowledgeable colleagues who are resourceful, intelligent and creative. I have learned so much from them about how to approach these challenges, find viable solutions and put them into action. IACAC has made such an impact on me; I highly recommend it to anyone looking for an outlet to aid in their own growth as a person and professional.