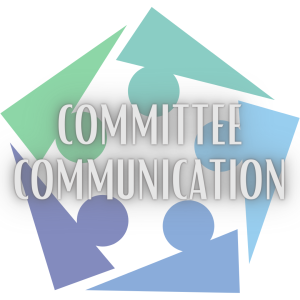 Nominating Committee
Are you interested in helping to build the future of our organization? Do you like opening doors for others? The Nominating Committee (chaired by Past President, Tony Minestra) is looking to bolster the team by adding thoughtful, supportive, and forward-thinking folks. If you have interest in helping to guide and build the Association for the years ahead, and in the spirit of our conference theme UNITY, please reach out directly to Tony at tminestra@depaulprep.org. He would love to infuse this essential committee with some fresh vision and perspective, so please let me know of folks that you feel may be good fits for reshaping the future of IACAC. These are the questions to continue to ask as we approach the work of this committee.
Scholarship Committee
November was Scholarship Awareness Month: Whether you are a scholarship provider, a higher education institution, a school counselor, a graduate student or a business, this month is about raising awareness and support for people getting to and through college. The month long awareness raising campaign not only aims to provide information for those wishing to achieve a scholarship, but also recognize and praise others – be it individuals or businesses, who support the whole journey.
Check out: the National Scholarship Providers Association (NSPA), National https://www.scholarshipproviders.org/page/nsm and here are some great resources as well:
College Essay Guy: https://www.collegeessayguy.com/paying-for-college/introduction#
Download/print a copy of Mrs. Miller's Scholarship Tips.
IACAC Spring Transfer Scholarship Due December 2, 2022
Stay tuned for IACAC's new student scholarship portal to open mid-December! The new portal will connect students to additional nationwide scholarships and allow for better real-time tracking of counselor recommendations as well as quicker review by IACAC volunteers. 
Government Relations Committee
NACAC Files Amicus Brief in Support of Harvard, UNC, and Race-Conscious Admission: Read more here.
Watch Recording: The Future of Race Conscious Admissions: A Supreme Court Debriefing
As a constituent, you have the right to expect your elected officials to pay attention to your opinions. Action alerts are a simple yet effective way to have your voice heard. Choose an action alert below to tell your elected official why these issues matter. Share them with your colleagues and friends. Check out the new NACAC Monthly Advocacy Checklist: https://www.nacacnet.org/advocacy/take-action/
Just in!! NACAC, as part of the Title IV-A Coalition, issued a letter to Congress urging legislators to fund Every Student Succeeds Act (ESSA) Title IV-A state block grants at $2 billion for FY 2023. Title IV-A provides federal block grants to states that can be used to fund college and career counseling programs, college preparatory coursework, school counselors, and other student supports. Write your member of Congress to encourage them to support our funding request. For more information, visit our Coalition website.
Action message:
Take Action: @NACAC has asked Congress to increase funding for state programs that provide important student supports like #schoolcounseling, #collegeadvising, and college prep coursework. Write your representative to help support our effort: http://takeaction.nacacnet.org/landing-pages/supporttitleiva #TitleIVA
Membership Committee
We want to make sure your membership profile is as accurate as possible. Please take a few minutes to login to your IACAC membership account and complete your profile in its entirety. This will assist us in confirming voting membership. *If you manage your organization's team account and your own staff account, be sure the staff account is updated as it is what we use for voting verification.
Mentorship Committee
Just a quick message from the Mentorship Committee. Have you always wanted to help out or get involved and didn't know how? Well we're here to assist! Consider being part of Mentorship! There's not much time commitment at all. We have a few meetings a year, to help plan social events to help everyone take a moment away from work and connect or re-connect. Navigate to the Groups section of the members only community to join our Committee. If you're new to the profession and feel like you could use someone to lean on, then consider signing up to be a mentee, where the Committee will pair you up with someone to lend an ear and make sure that you're feeling supported (from another angle). Have you been that person to lend an ear or feel "seasoned" enough to lend a helping hand? Sign up to be a mentor! If you have been a mentor before and are thinking of helping out again, great! No need to fill out the application again, unless your information has changed. Just shoot us an email at mentorship@iacac.org. Check out our page to learn more about our Committee, and if you're thinking you may want to become a mentee, click here to access the application.
NEWS FLASH!!!! Mark your calendars for Thursday, Dec. 8. What's going on, you ask?
What: Mentorship Meetup, Jingle & Mingle
Where: Elmhurst Brewing Company
171 N Addison Ave
Elmhurst, IL 60126
When: Thursday, December 8, from 4-6pm
Swing by the Elmhurst Brewing Company for a little fun (or a lot) and conversation! We hope to see you there! Appetizers provided by IACAC.
Summer Tours Committee
Summer Tours reminder: The committee has been hard at work securing schools and travel plans. The year's Bus O'Fun Tour will travel – June 19-23, 2023 and will most likely leave from a Chicagoland suburban location. The exact school list can be found on the IACAC website. The Bus will be heading through Wisconsin and to the Upper Peninsula of Michigan. Sign-up will be December 8, so don't miss out on all the Professional Development FUN!
Professional Development Grants Committee
IACAC offers a variety of grants for professional development opportunities to its members. We welcome IACAC members to submit their requests for funding for IACAC, NACAC, and other professional development programs. Please see the deadlines related to each event. Funds are limited and will be first-come, first-awarded. Interested in creating a new program within IACAC or receiving funding for a unique initiative, see Innovation Fund details.
Inclusion, Access, and Success Committee
In 2009, the Inclusion, Access, and Success Committee (formerly Human Relations) published its first edition of the College Advising Guide for Undocumented Students designed to provide assistance to high school counselors and other individuals who work with undocumented students. The feedback from high school counselors and college admission representatives was overwhelmingly positive. It is our goal to include every college and university within the U.S. that welcomes undocumented students on their campus. Through outreach and greater access to accurate information, we can ensure that college is possible for all who want to attend. Please take a moment to add your institution or make sure the information provided is up to date: https://www.iacac.org/undocumentedlist/
Also SAVE THE DATE – Sharing the Dream Conference will be at Northern Illinois University in May 2023!
Summer Programs Directory
Many high schools do not have the capacity to host an internal database for all the summer programs we receive. We strongly encourage you to add your program to the Illinois Association for College Admission Counseling Database: https://www.iacac.org/summer-programs
This directory is crowd-sourced from information submitted by program representatives and would be available to students and counselors in the state of Illinois. Thank you for the information and we hope to see your program featured in the database.
Professional Connections Committee
High School Counselor Challenge: Deadline extended to January 10th thanks to additional funding provided by University of Illinois at Urbana-Champaign. A total of 13 conference scholarships are available! Learn more here.