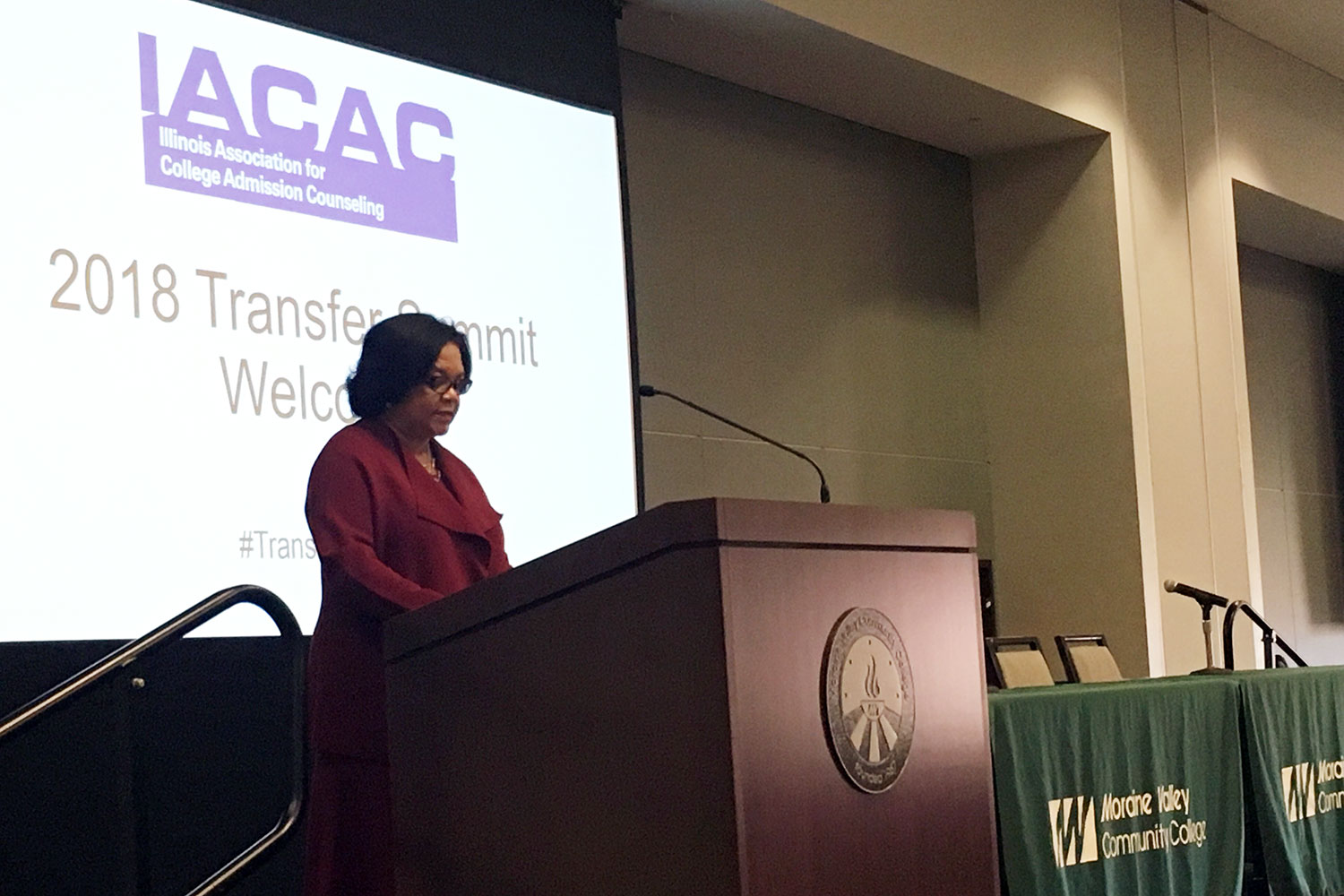 Collaboration, Collaboration, Collaboration
By Kelli Halfman
Transfer Admissions Counselor
Eastern Illinois University
It was a frigid Friday morning in Palos Hills, Illinois. As a first-time attendee of the #TransferSummit and newly hired Transfer Admissions Counselor, I eagerly arrived to Moraine Valley Community College to network with other professionals, in addition to learning transfer counseling tips and best practices.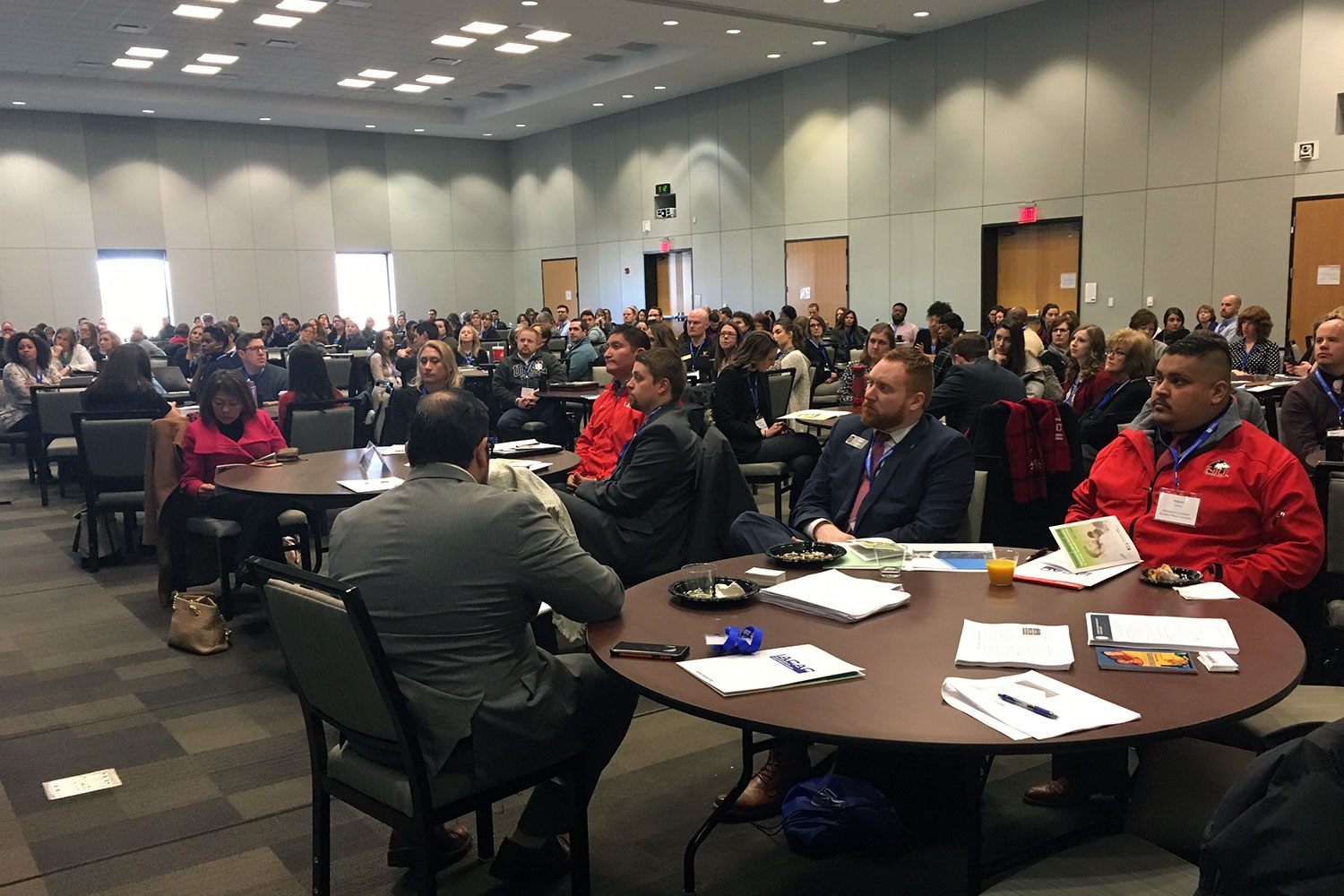 The Transfer Summit started on a positive note with words of wisdom from Moraine Valley Community College President, Dr. Sylvia Jenkins. She highlighted how the community college serves as an ideal stepping stone for many students. This stepping stone then allows them the opportunity to "transfer when the time is right, armed with tools for a successful transfer." It is worth noting that this journey does not come easy for all students and as IACAC President, Roberto Suarez pointed out, the keyword to serve and assist these students through this process is collaboration. It truly requires a team-effort to support transfer students from the time they are in high school making their transition to the community college; and then transitioning from the community college to a 4-year institution.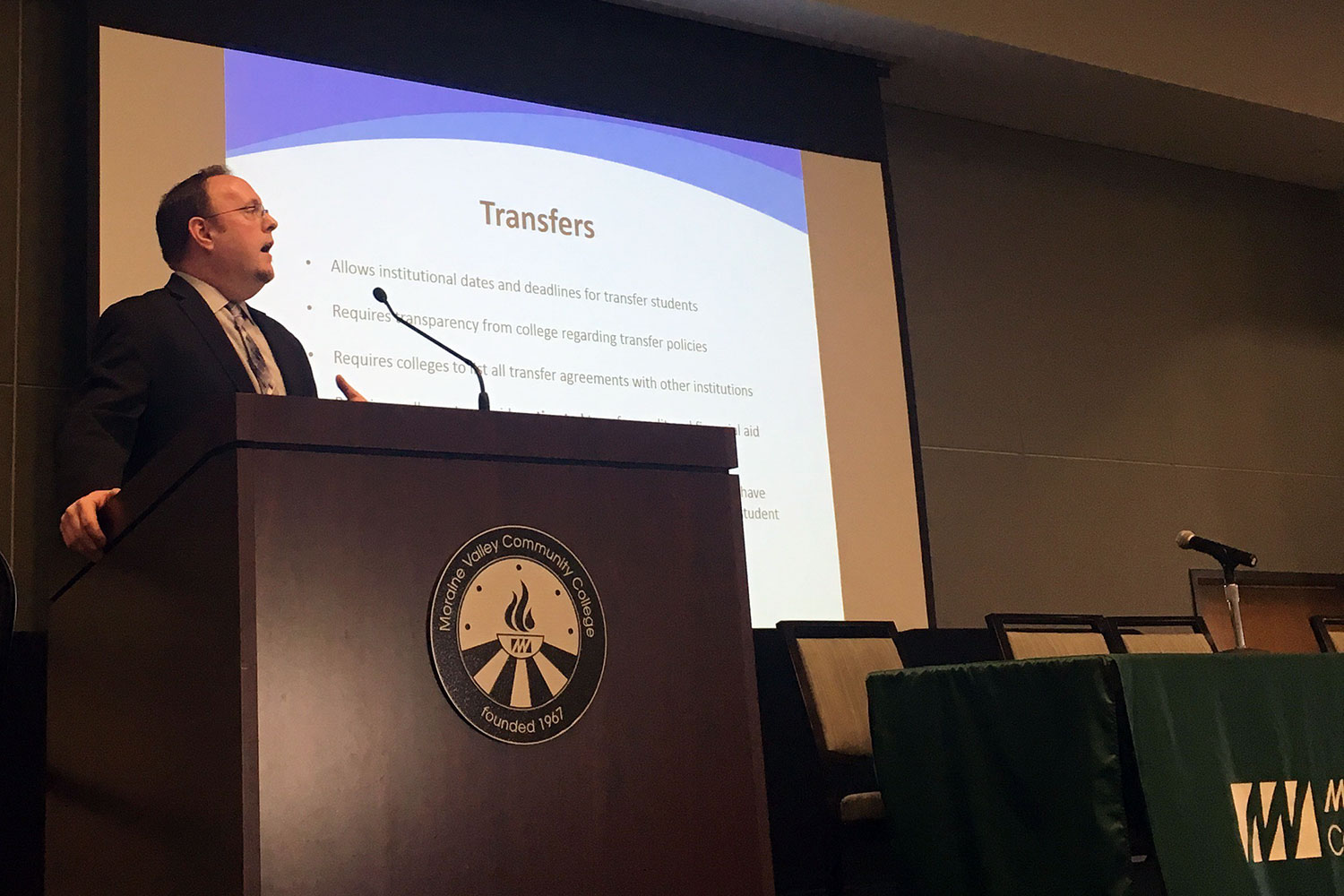 It is comforting to know my experience as a transfer student from Harper College to Eastern Illinois University is relatable to students that I work with and that other professionals have once been in my shoes as a new transfer admission counselors. I am grateful to have earned professional development at the Transfer Summit and I am appreciative of my training over the last several months at EIU. These experiences have equipped me with the tools and skills needed to better assist transfer students. Reflecting back on my journey, graduating with my Associate in Arts from Harper College and transitioning to Eastern Illinois University where I earned by Bachelor of Arts in Communication Studies, I have absolutely zero regrets and would choose the same path all over again if I had the choice. It was a best fit for me and as many of us know and recognize, it is for many students.
Thank you IACAC for the opportunity to attend the Transfer Summit and learn from other professionals in the field. The high school guidance counselors, two-year college advisors, 4-year transfer admissions counselors and many others play such an integral role in the lives of these students just as they did for me during my collegiate journey. For that I am both thankful and humbled to now make an impact on the lives of future students on their path to pursuing their passion and furthering their education.