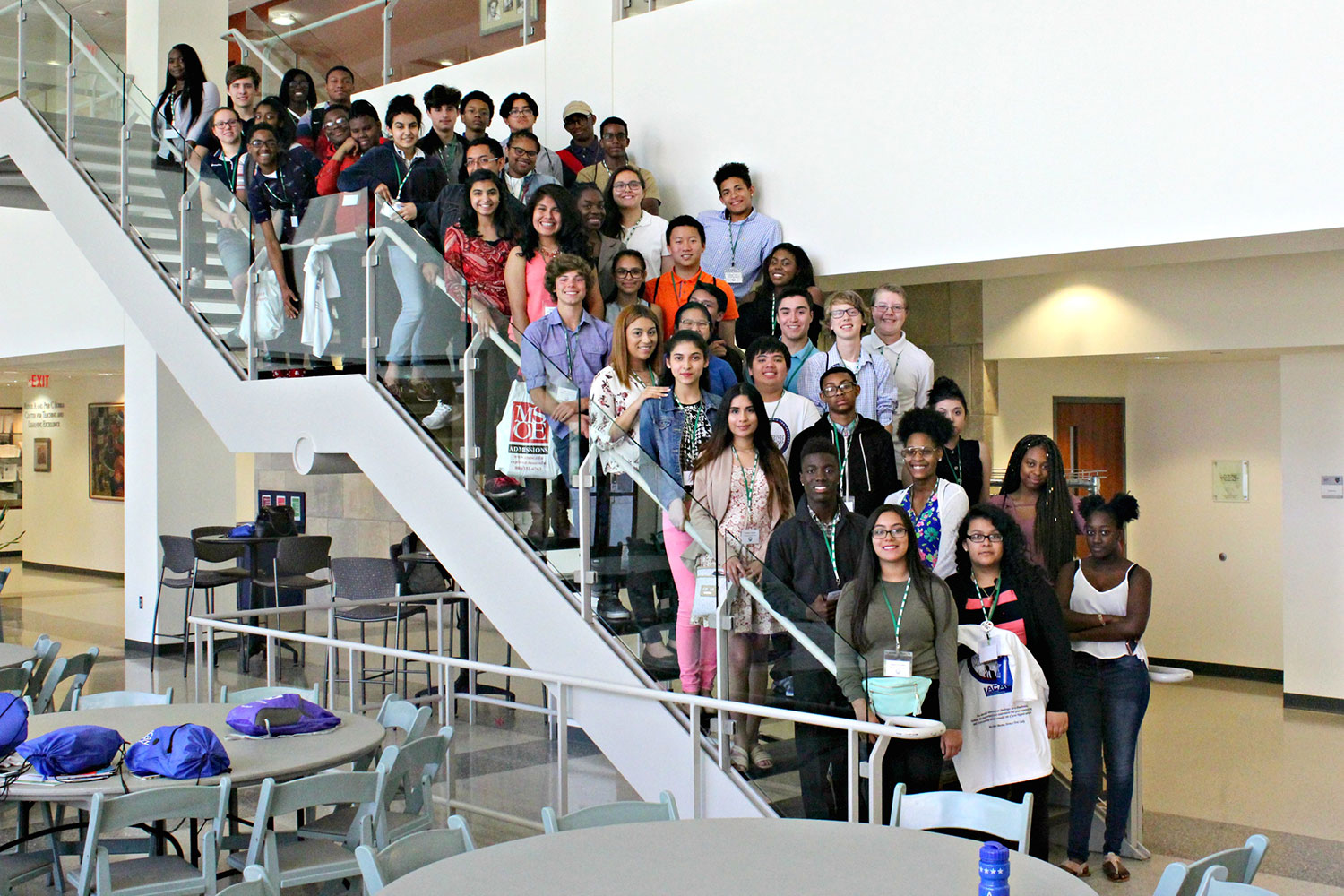 By Melissa Ramirez
Illinois Wesleyan University
As an admissions counselor in my second year at Illinois Wesleyan, I spend a lot of time – even some beautiful Saturday mornings – working on my perfect travel schedule composed of high school visits, college fairs, etc. At some of these events, I meet the perfect student: The student with the drive to go to college and the knowledge to ask all the right questions. But other times, I find myself with the "lost ones": The ones who don't know what to ask and are completely overwhelmed with the college process. It is then that I take more pride in my role as admissions counselor; it is my responsibility and privilege to work with students directly and help them navigate the college process. I've also come to realize that I can't do it on my own. It takes a village. Thankfully the CAP Committee is a village, and it takes that village to put together a program like Motivate Me!
The 2017 Motivate Me conference included both female and male attendees for the second year. In the past, this event was geared toward young men. This year's students found themselves attending sessions like "Are you Bad and Boujee?" and "How to Establish Yourself and Leave an Impression." As the title implies, Motivate Me isn't just about the college search process, essay writing, and the importance of test taking. Instead, it is a conference that encourages students to strive for greatness no matter where they come from.
I wish I could speak for some of the other sessions, but I had the privilege of sitting in on "Are you Bad And Boujee" presented by four wonderful ladies from Southern Illinois University Carbondale. Dr. Pamela Smoot amazed me and the other girls, sharing a history of bad and boujee women like Madam C J Walker, an entrepreneur that came from a heatless shack in Louisiana and became "the first self-made female millionaire – not the first black or white female, the first female millionaire." Dr. Smoot made it clear to all the ladies in this session that you can come from nothing, but that doesn't mean that you can't become something by standing up and working hard to make it happen.
Perseverance and success don't come easy, and keynote speaker, Coach Eric Morris, re-enforced what students had heard in another session: To be a successful student you must be willing to sacrifice and while it may be difficult, it's all worth it. Morris shared some very powerful words at the closing of Motivate Me, and as I sat there listening, thinking about myself in high school, about 17-year-old Melissa, I definitely agreed with Morris. Things aren't easy but they're definitely worth it.