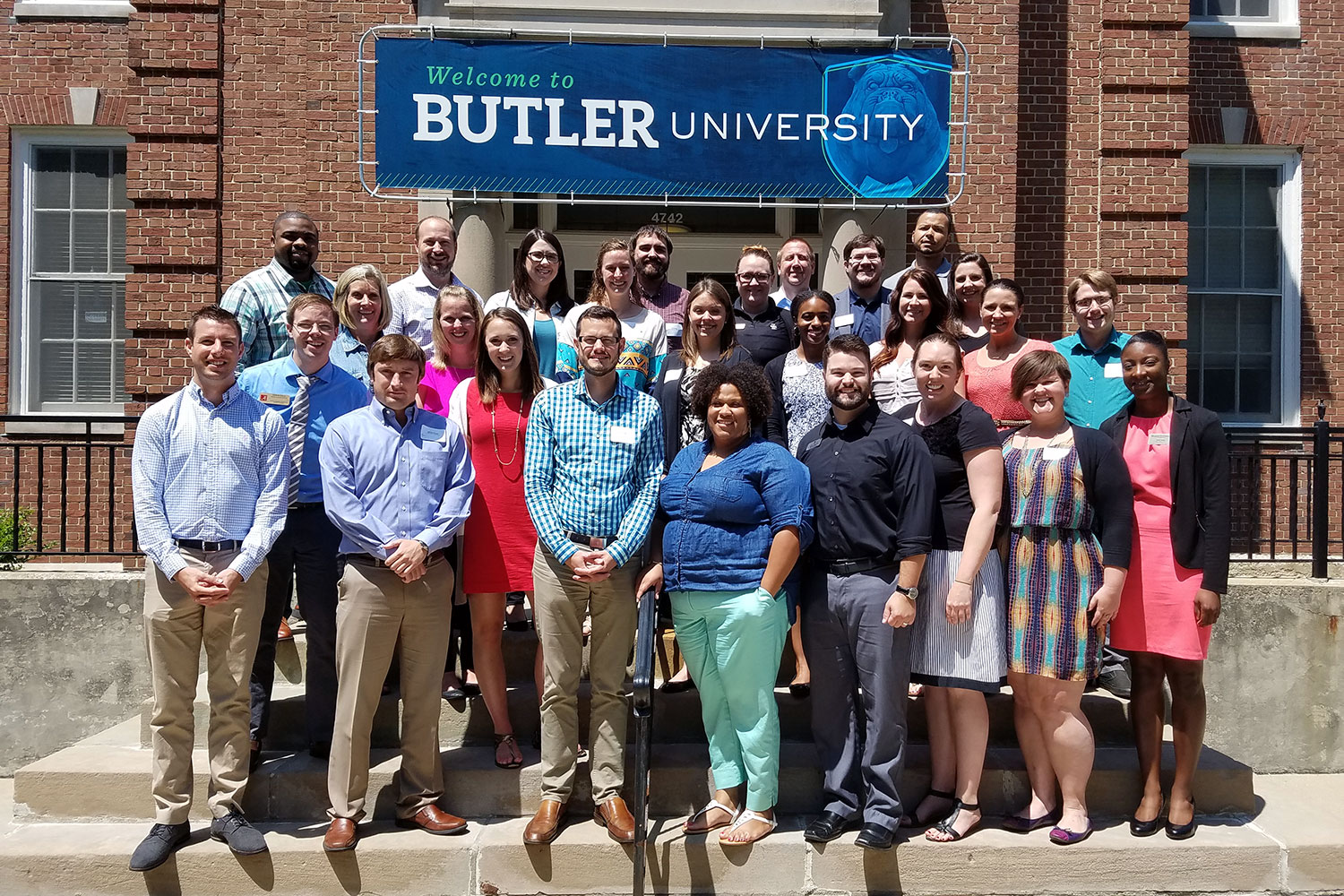 Middle Management: Taking it from a job to a career
By Zachary George
DePauw University
I didn't even know what a middle manager was.
I didn't even know if admissions was for me.
I didn't even see myself in this job for more than 3 years.
These were some of the many excuses I would make as I would see emails about the Middle Management Institute. It probably wasn't for me, because so much of my career was up in the air. Undefined. Unknown.
After all, I joined this profession after a 'failed' student teaching experience, where I realized I didn't want to be a teacher. Admission work was just going to hold me over until I wanted to be a teacher again, right?
But sure enough, with a gentle nudge from friends-turned-colleagues-turned-mentors, I applied for an IACAC grant and took a chance by attending the Middle Management Institute. I couldn't be more thankful for the conversation that I had with Anne Kremer and Nate Bargar at IACAC's Annual Conference in 2011.
It resuscitated my career. It was the exact nudge that I needed to not only get back into the profession, but to shift from calling this my job to calling it my career.
Many admission professionals fall into the world of college admissions. We loved being tour guides, or we loved our own admission counselor who helped us through the process, or we loved engaging with high school students as they navigate the new process of college admission. What the IACAC Middle Management Institute did was to help me realize that while many of us may fall into the job, there are many different nets to catch us, support us, and take us through to the next professional journey in making this a lifelong career.  For some of you, that career may eventually lead to becoming a dean or director of admission. For others, that career may be on the operations side of the admission world.  And for some, that career could be something else entirely. All paths are great, rewarding, and personal.
The most powerful thing that I learned through IACAC's Middle Management Institute is that while our admission journey all begins roughly in the same way, our paths divert quickly to create our own unique path. It's similar to the adage we preach at a college fair: Not every Biology major ends up being a doctor. While they may love AP Biology as a junior, we know the truth that journeys, interests, and passions begin developing once students have a broader understanding of the field of study, or the field of their career.
The Middle Management Institute helped me understand what my strengths are, what I would never be interested in, and what I needed to gain professionally in order to make my next step. It helped me see the forest through the trees. It helped me bring to my manager a concrete set of goals that I needed professionally. I wanted to help manage the search process. I wanted to be at the table talking about marketing materials. I wanted to overhaul our tour guide and ambassador program. I wanted to get involved in our association. And I wanted to have a more robust understanding of our profession.
After the Middle Management Institute, I took hold of my path, because I had the tools to move it from a job to a career. After Middle Management, I understood my role within the larger industry, and understood where I was, and where I wanted to be. After Middle Management, I was able to jump in and become more involved in our association, and I never looked back.
Personally, professionally and philosophically, it was the best decision I could have made. And without the nudge from friends-turned-colleagues-turned-mentors, I would have never made that decision. So, consider this your nudge. If you've read this, and if any bit of it resonated, then you need to take the first step in moving this from a job to a career. You'll be glad you did.
This year's Middle Management Institute is June 21-22, 2017 at College of DuPage in Glen Ellyn. Capacity is limited to 35. Register by Friday, June 16, 2017.