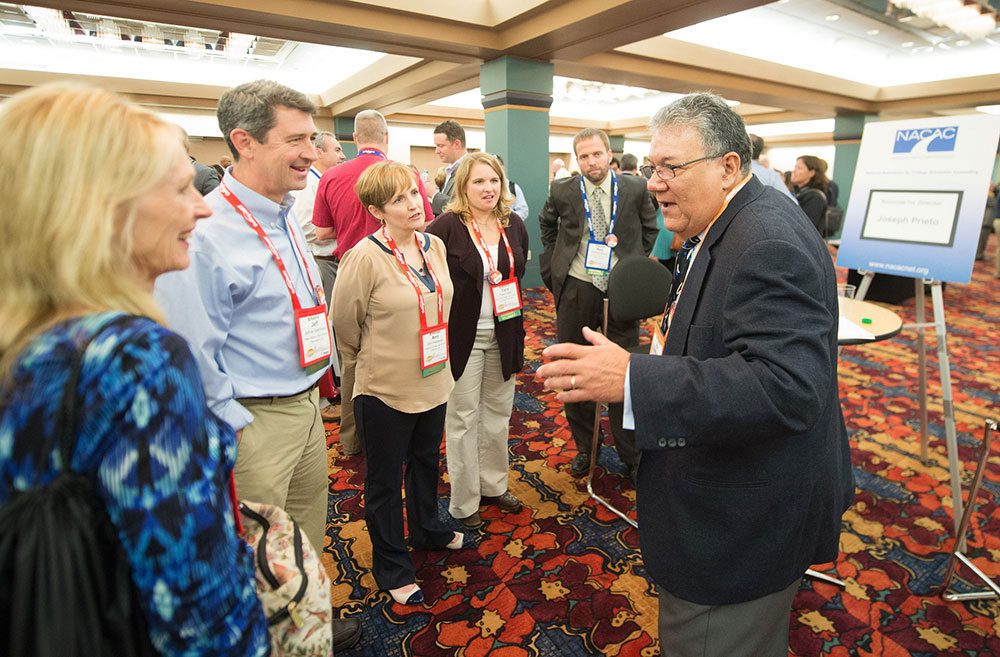 NACAC: A Chance to Learn and Be Social
By Traci Flowers Davis
Loyola Academy
Those who know me know that the NACAC Annual Conference is my favorite time of year! I have often said I would rather attend the NACAC Conference than take a personal vacation… WHAT? I know I must be coming down from my NACAC high, but I love to LEARN and I love to be SOCIAL. So NACAC is the perfect place!
I was lucky enough to attend the Pre-Conference COWS tour (Counselors Observing Wisconsin Schools). The experience was priceless. Four Amazing Institutions in three days! Then Indianapolis welcomed me with speaker Geoffrey Canada, President and CEO of Harlem Children's Zone, with President Katy Murphy, and with countless amazing sessions that inspired me to do MORE! 
So what is so special about NACAC and the experience of learning from over 6,000 of your closest friends on both sides of the desk? Everything! 
With so many time commitments in the life of a college or admission counselor is attending NACAC conference valuable and worth the effort? The answer is an unequivocal yes, on many different levels. 
College Admissions is an expanding and rapidly changing field. To be an effective college counselor, an individual must be informed and up-to-date with the latest application trends. Whether related to the multi-pronged initiative to promote better understanding of the liberal arts colleges or the most recent announcement of Common Application no longer requiring member colleges to use "holistic" admissions, the NACAC Annual Conference offers an efficient avenue to increase one's knowledge and skills. 
In addition to the opportunities to learn from the leaders in the field of college admission counseling, another overlooked benefit of attending NACAC is the opportunity to interact with all my colleagues in the profession. Whether learning from Dr. Madeline Levine or meeting with the Deans and Directors of all the University of California campuses or simply meeting a fellow college counselor from Maryland, I leave with a greater feeling of empowerment and professional pride; or as I like to say #joblove.
Such personal contact is very rewarding and goes a long way toward fighting the daily challenges we face in our home offices. In conclusion, NACAC is incredibly stimulating (Vendors, College Fairs, Receptions, oh my!) and fun. Simply becoming aware of other counselor's concerns and problems, many of which we all face together may help to provide the platform for promising solutions. NACAC allows me to have a better mental outlook and to return to my office as a more effective college counselor. So I hope you can see why #NACAC14 ROCKS! I hope to see everyone in San Diego!