 Member Spotlight: Erin Hoover
Erin Hoover is an Assistant Director of Admission at McKendree University and is currently a co-chair of the Conference Program Committee.
How long have you worked in admission?
I'm in my 8th year of admission work; 5 years in the office at my alma mater, North Central College, then I took one year off to be a stay at home mom and now I'm in my 3rd year as a regional rep for McKendree University.
How long have you been an IACAC member?
I was an IACAC member from 2005-2010 and have been a member again since 2011. I'd say it's about time for me to join NACAC too!
How have you been involved in IACAC?
My IACAC involvement began with Summer Institute. After loving my SI experience in 2005 (at McKendree University, coincidentally) I served on the committee 5 times, it's my favorite IACAC event! I've also had the privilege of serving on many Conference committees, the Mentorship committee, and co-chairing the Conference Exhibitor committee twice. I recently attended MMI and just joined the ICE/Calendar committee this past fall. Currently, I'm serving as one of the chairs of the Conference Program committee, my most challenging IACAC feat to date. 
How did you get into admissions?
The tried and true way, student ambassador turned counselor, enough said. 🙂
You went from being campus based to regional in Chicago. What is your favorite part of the job? Do you like one role better than the other?
I'm as grateful for my years at North Central as they prepared me to be able to manage and balance the work of a regional rep. I love the independence and flexibility of being regional, especially with 3 young kids, and I'm lucky to have wonderful support from my Director and VP. The thing I miss most about working on campus is campus visits; there's something special about experiencing that with prospective students. But, you can't beat the off-travel season "commute to the office" of being regional. 🙂
You recently gave birth to an adorable baby boy. Do you see any similarities between life as a mom and your career as an admission counselor?
Counseling students on college choice is very similar to negotiating with toddlers. Though I wish the 3, 2, 1 countdown worked better on high school students. 
As conference program chair, you had the unenviable task of choosing conference sessions. I'm sure that was a tough task! Can you give us any sneak peeks into sessions this year?
We were lucky to have a large number of very good proposals to choose from and our committee has worked very hard to schedule a diverse group of sessions and presenters. This year's hot topics include: international admission, social media, inclusion, access, and dare I say it … the Common App. 
As someone who's been around for a few years and worked on Summer Institute when it was at North Central, what advice do you have for an up and coming admission professional?
Identify people in this profession and organization who you'd like to be like and tap into their knowledge, join their network, ask for their advice, and develop a friendship with them.
And just for fun-favorite hotel chain and favorite place to eat while on the road!
The Drury Inn is my hotel of choice when I go to McKendree and like most regionals, it's all about finding a Panera when you're on the road!
Nominate the next Member Spotlight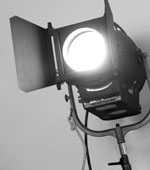 The Admission Essay, IACAC's newsletter, periodically features members that we all should know about. It may be because of their professional achievements, leadership within our organization, or some other way they go the extra mile for students, drop us a line and let us know who they are.
Send an email to the Media Communication chairs with:
Your name and institution
Your nominee's name and institution
Why you think everyone should know about this member 
[one-half]Mike Melinder
IUPUI
mrmelind@iupui.edu
[/one-half]
Megan O'Rourke
Marquette University
megan.orourke@marquette.edu[clear]