[frame]
[/frame]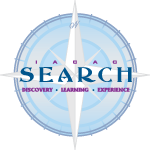 The Communications and Social Media Committee will be creating slideshows in the Ballroom on the large projector screens again this year.
If your committee has an announcement or event you would like to publicize, please submit the form to let us know.
On Wednesday, the slides will rotate automatically before, during, and after lunch. On Thursday, they will be displayed before the Membership Meeting, as well as before, during, and after lunch plus dinner.
The deadline to submit your request is Wednesday, April 2.

If you have any questions, please email the Communications and Social Media Committee Co-Chairs:
[one-third]Ryan Downey
Southern Illinois University Edwardsville
(618) 650-3705
rydowne@siue.edu
[/one-third] [one-third]Mike Melinder
Indiana University-Purdue University Indianapolis
(630) 408-2827
mrmelind@iupui.edu
[/one-third]
Dave Shafron
Niles North High School
(847) 626-2178
davshaf@d219.org[clear]
Slideshow Announcement Request Form
[jotform id=40616370996967]