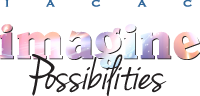 Opening Session Guest Speaker
Opening Session
Wednesday, April 29
1:00 pm – 2:45 pm
IACAC is honored to have Illinois Attorney General Lisa Madigan as our guest speaker during the Opening Session to convey recent concerns regarding the student loan crisis. Madigan will address the trend of student loan debt relief companies that have sprung up including the lawsuits brought against these companies. She will also discuss the difficulty that students encounter in finding counseling when they are in trouble on their student loans and the problems they have with servicers when they need help.
[one-third]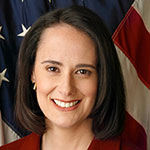 [/one-third]  [two-third last]
Lisa Madigan
Illinois Attorney General
Often recognized for her leadership and integrity, Lisa Madigan has brought a high level of activism to the Office of Illinois Attorney General. In November 2002, Attorney General Madigan became the first woman elected to serve as the Illinois Attorney General, and one of only a handful of female Attorneys General in the country. In 2014, she was elected to her fourth term as Attorney General and remains the senior-most female Attorney General in the country. From her first days in office, she has demonstrated principled leadership, putting policy before politics and focusing her work as the state's top legal advocate on protecting the people and communities of Illinois.
Before her election as Attorney General, Madigan served in the Illinois Senate and worked as a litigator for a Chicago law firm. Prior to becoming an attorney, she was a teacher and community advocate, developing after-school programs to help keep kids away from drugs and gangs. Madigan also volunteered as a high school teacher in South Africa during apartheid. Madigan earned her bachelor's degree from Georgetown University and her J.D. from Loyola University Chicago School of Law.
[/two-third][clear]