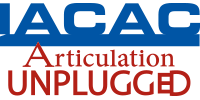 The Counselor College Fair
September 12, 2016
12:00-1:30 pm
Bone Student Center
Illinois State University
Articulation Unplugged is an opportunity for private and public college and university IACAC members to provide information at a counselor college fair. It will be held after lunch at the Statewide High School Counselor Articulation Meeting at Illinois State University.
This is the 10th year of the program and last year nearly 400 high school counselors attended so they could have the most current information available. This program is especially helpful as many counselors are unable to visit colleges or attend college receptions. Your participation is extremely valuable for counselors and their students.
College/University Registration
$50 for the first representative and $25 for each additional representative from the same college/university
Registration deadline is September 2 extended through Tuesday, September 6, 2016
Credit card or check payment accepted for online registration
Only checks accepted for paper registration form
Counselor Registration
Help your students find the right fit by gathering information from many institutions in one convenient location. Representatives from approximately 100 colleges and universities, both public and private, will be available to answer questions and distribute materials.
Articulation Unplugged is free for professional school counselors, retired counselors, and independent educational consultants.
More information and reservations are available through Illinois State University.
Questions
College/University Contact
Melanie Coffman, Co-Coordinator, Articulation Unplugged Committee
High School Contacts
Rachel Caracci, Illinois State University, (309) 438-5745
Molly Davis, Illinois State University, (309) 438-7085