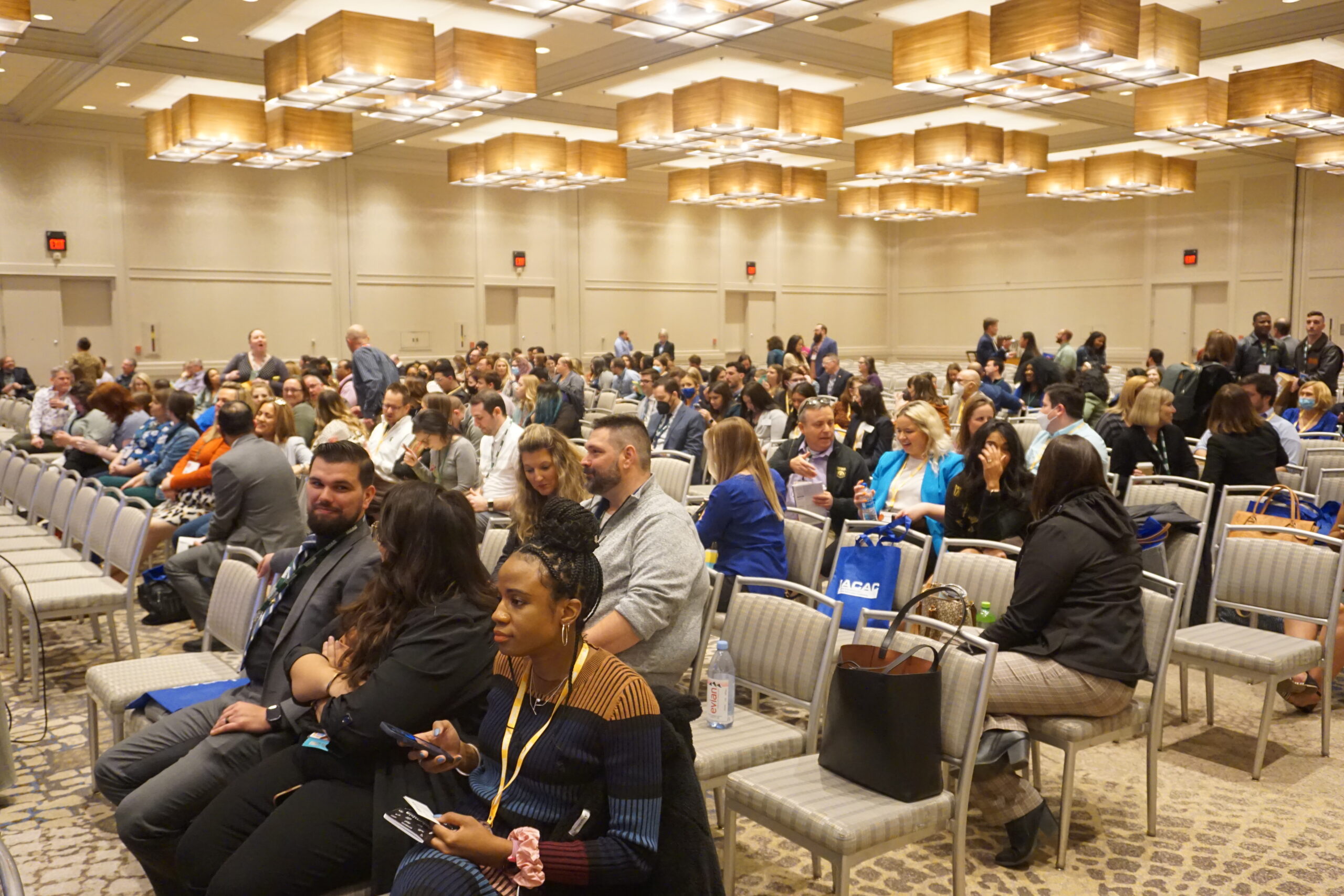 2022 Credentials and Nominating Results
Megan O'Rourke
Providence College
IACAC Past President
Thank you everyone for participating in voting on this year's important matters. Here is the voting turnout:
IACAC only:

143 cast/891 total possible = 16%

NACAC + IACAC members:

137 cast/466 total possible = 29%
This year we sent ballots to all IACAC members that we could identify as voting members through their membership profile, not just those that attended the Annual Conference. It is crucial for each member to ensure that their member profile is up to date yearly to ensure proper delivery of ballots.
Membership Meeting Minutes
The Membership Meeting Minutes for 2021 passed unanimously. Thank you to Josephine West for her excellent record keeping.
Budget
Next was the 2022-2023 Proposed Budget. The budget passed with a vote of 274 in favor and 1 opposed. Thank you to the committee members and chairs who assisted the finance committee with constructing this budget. And a special thanks to Eric Ruiz for his efforts to improve transparency for all.
By-laws
Now to the 2022 proposed By-law Changes. All Overwhelming passed, with only 1 or 2 members voting against any of the changes.
Elected to the 2022-2023 Executive Board
I am pleased to announce the newly elected members of the 2022-2023 Executive Board:
President-elect: Paul Welsh, Fenton High School
Treasurer-elect: Mike Gavic, Bradley University
Secretary: Kathryn Hankamp, St. Norbert College
Postsecondary/Service Organizations Delegates: Sylvia Hernandez, Michigan State University and Evan Wilson, Illinois College
Secondary/Independent Delegates: Joe Freeman, Beacon Academy and Shawn Wochner, Marian Central Catholic High School
Postsecondary/Service Organizations Council Team Director: Betsy Stevens, University of Pittsburgh
Secondary/Independent Council Team Director: Maddie Corder, Naperville Central High School
The saddest part of being Past President is that I will leave the Executive Board before having the privilege of working with these talented professionals. The best part is that I know I'm leaving the board in excellent hands. Congratulations to our recently elected board members! And thank you to Julie Nelson, Head Teller, for verifying the election results.