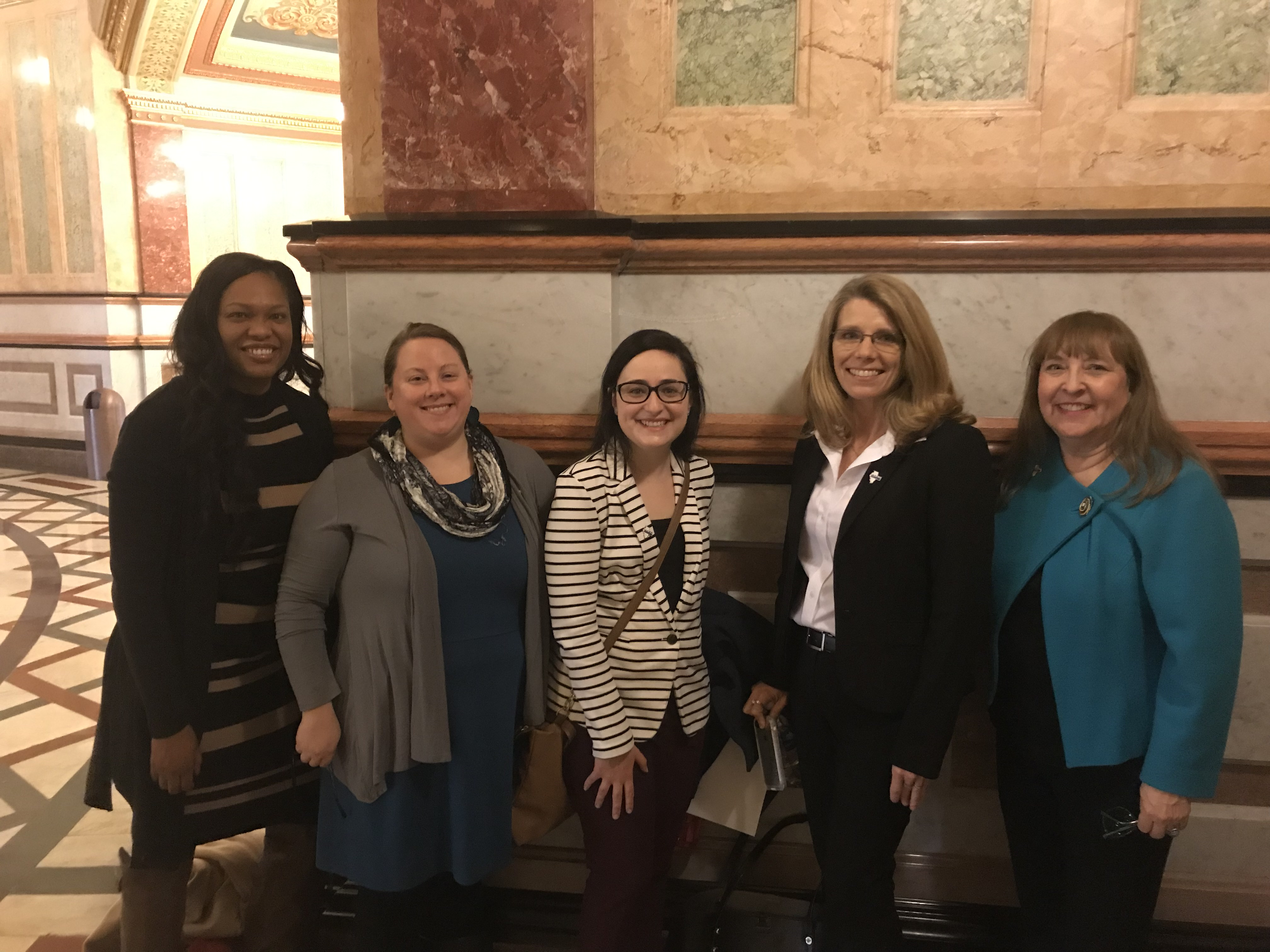 Advocacy Day Wasn't My Thing, Until It Was
Tricia Lothschutz
University of Dayton
Joe Freeman may be psychic. Last April, he told me I would be going to the next Advocacy Day. I smiled and nodded, because I knew Advocacy Day just wasn't my thing and that it would never happen. Yet, last Thursday, just shy of a year later, there I was, in Springfield, standing in the beautifully ornate Capital Building, about to talk with my representatives.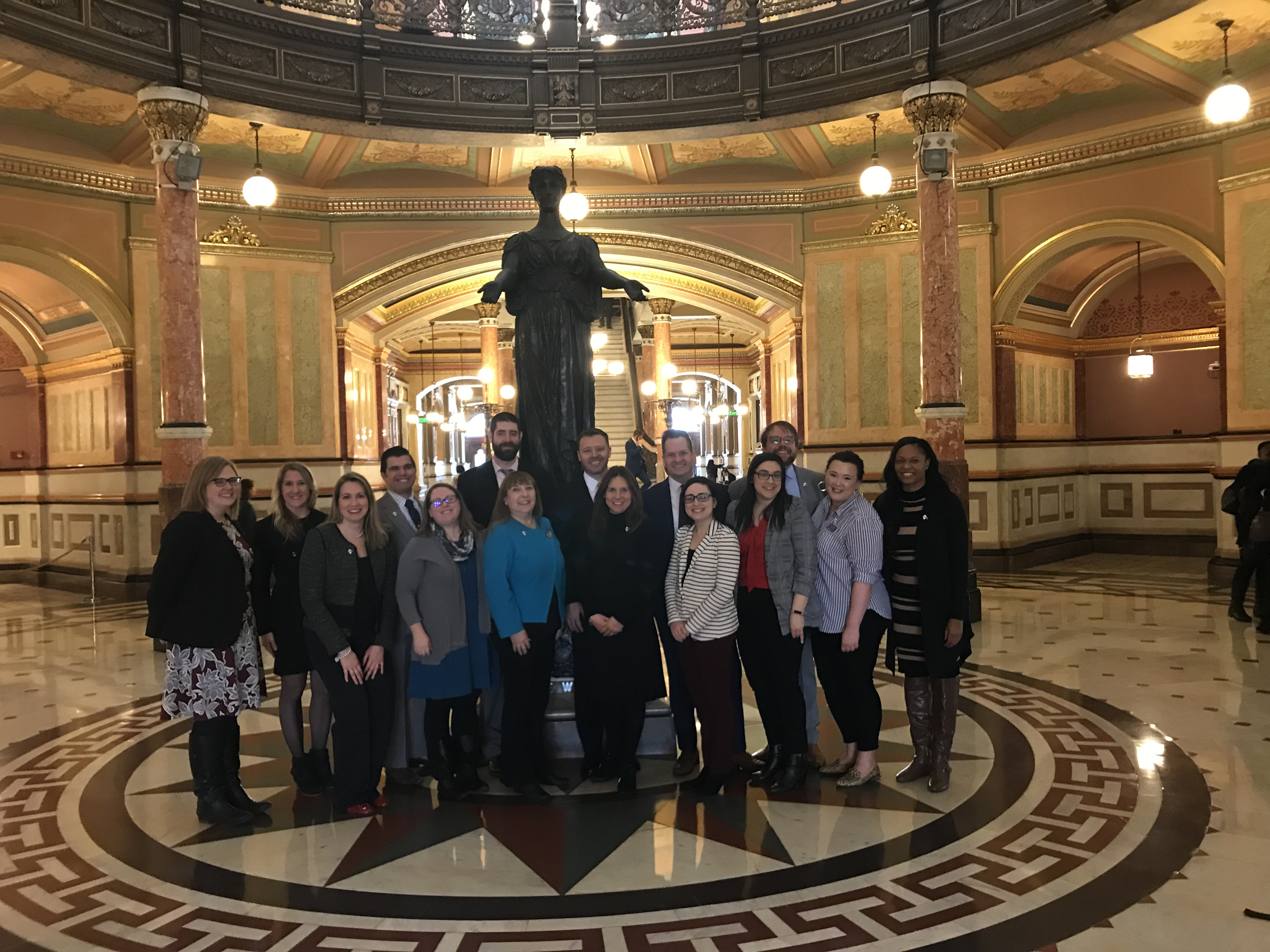 At the 2018 IACAC Conference, one of the sessions I chose to attend was the Government Relations (GR) Committee session. As I said before, I thought government relations was not really my thing, but I figured it would be good to be informed. So off I went to the session and sat near the back to listen to the discussion. At one point, the GR panel members asked who would be interested in attending the next Advocacy Day. Not wanting to commit, but also not wanting to be the only one in the room not looking like they cared (good ol' peer pressure), I raised my arm halfway.
After the session, Joe approached me. He told me he saw my hesitant hand-raise, but not to worry, I'd get to an Advocacy Day, and it would be great. Despite my thoughts otherwise, and my initial resistance, he was right! Flash forward to last Thursday, February 20 – IACAC 2019 Advocacy Day. Honestly, leading up to that day, I was quite anxious. I know I work in a field where I talk to people for a living, but the thought of talking to strangers, people in power, on their turf, about political policies, gave me butterflies in my stomach. Lately, though, I have been working on getting out of my comfort zone. I decided that if I wanted to grow and learn, attending Advocacy Day was a great way to do that. So despite my fears, I said yes, and I am so glad I made the decision to go!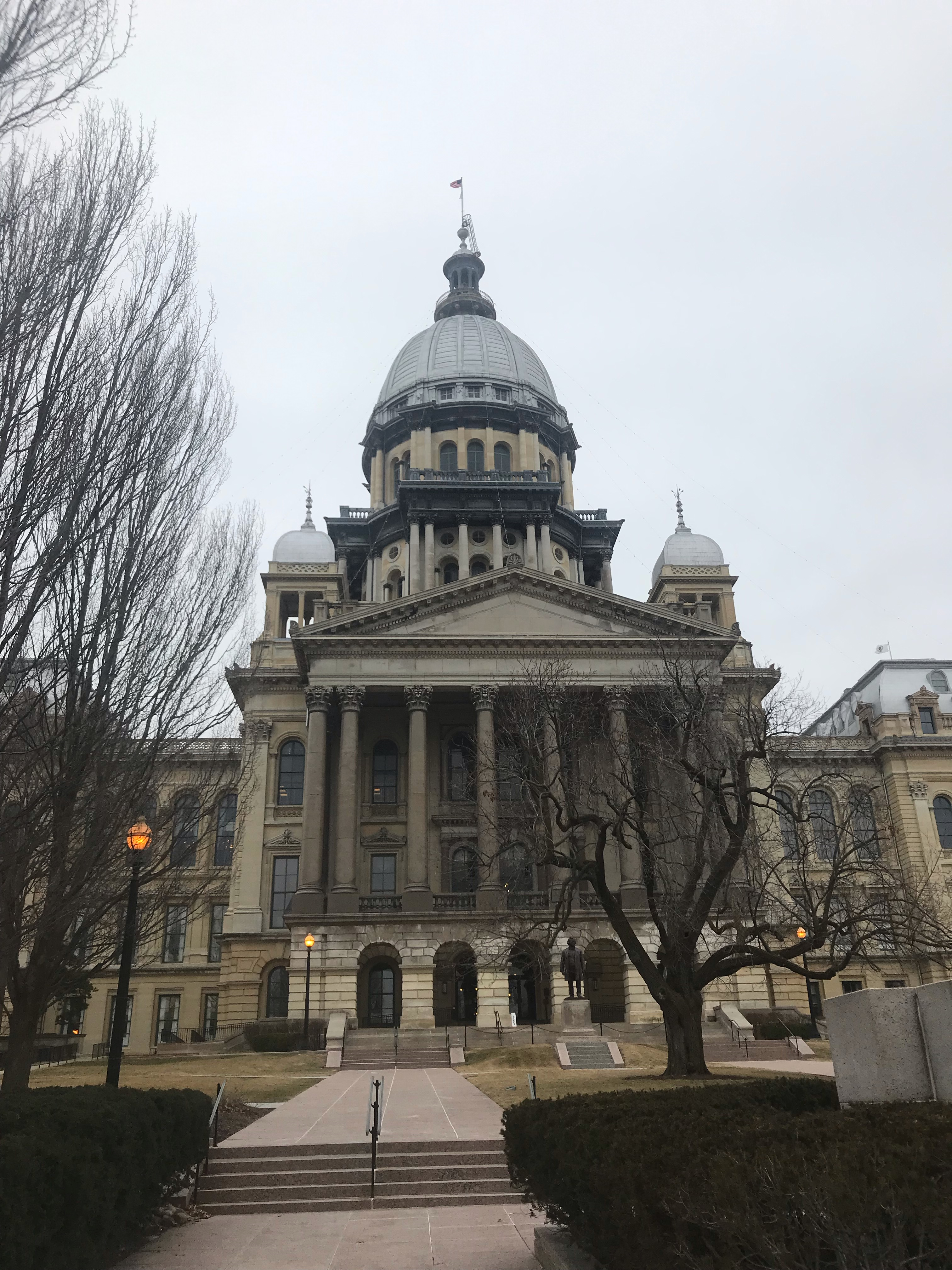 The GR Committee Chairs provided step-by-step training on how to contact my representatives to set up a meeting. The morning of Advocacy Day, we all met and they shared with us what to expect, and key talking points on policies IACAC approves or opposes. We were paired up with someone more experienced to attend our meetings. I felt supported and equipped. I mostly observed my partner in my first meeting, and learned on the go, but gradually got more confident, and soon realized that I could do it. I was doing Advocacy!
Two things I took away from my day in Springfield:
1. We are the experts on Higher Education, that's why we were there. To share our experiences, knowledge, and educate our senators and representatives on the work we do, so that they can be informed when making voting decisions regarding higher education policies.
2. After discussing with our representative about IACAC's stances on current proposed legislation, we got up to leave and she asked where we lived. We then spent time talking about our neighborhoods, where she walks her dog, and our favorite local coffee shops. They may be senators and representatives, but they are just people too.
Overall, it was an empowering experience. Trust me when I say that I thought I would be the last person to ever attend an Advocacy Day. But I am so glad I took the chance! It was a great opportunity to learn about higher education policies, to get to know fellow IACAC members, to make myself known as a constituent, and to advocate for higher education. I will plan on going again next year, and I hope to see you there!