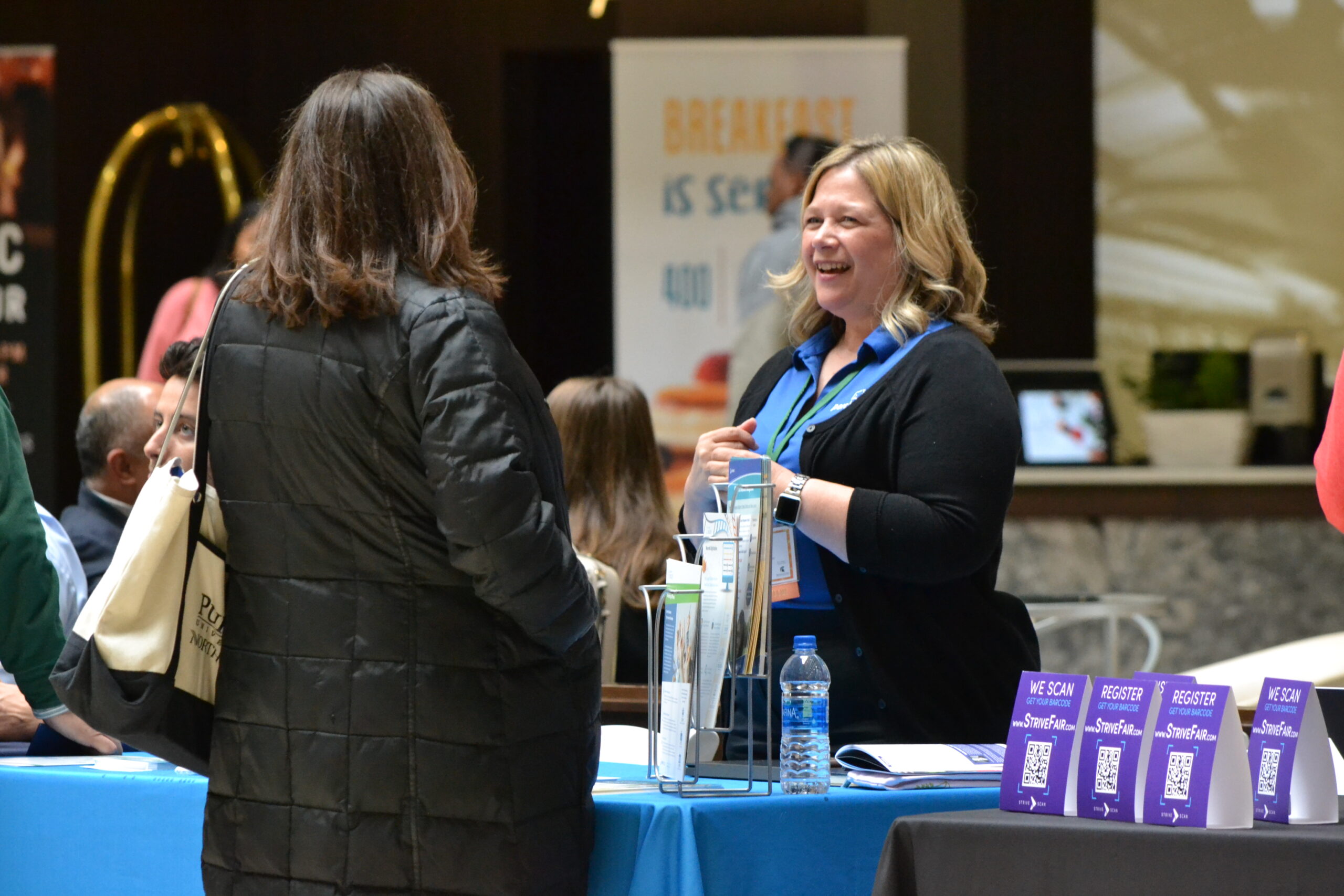 Exhibit at the IACAC Annual Conference
Optional Exhibit Day – Wednesday, April 26, 2023
10:15 am – 3:30 pm
with dedicated exhibitor time from 10:15-10:45 am, 11:45 am – 12:15 pm, 3:00-3:30 pm
Thursday, April 27, 2023
7:30 am – 4:30 pm
with dedicated exhibitor time from 8:00-9:00 am and 2:00-2:30 pm
Registration
$650
through March 3, 2023
Late Registration
$750
March 4-April 21, 2023

Additional Representatives
If additional representatives from your company wish to join us for meals or Conference activities, you must register them. You may add one additional representative to your primary registration or add more representatives separately. A single-day registration for Thursday is $155. Full Conference registration is $255 for all meals and activities.
Who is eligible to exhibit?
Pursuant to IACAC's fiscal policy, schools, colleges, and universities are prohibited from exhibiting. Exhibitors must be in accordance with the mission of IACAC. The approval to exhibit is not an endorsement by IACAC of the exhibitor, or the exhibitor's product or service. IACAC reserves the right to reject any exhibitor that is not appropriate to the professional mission of the Association.
Shipping
Due to limited storage, the Hotel will not accept packages more than three (3) business days, prior to the start of a function. Our receiving department is on the ground level and THERE IS A LOADING DOCK AT THE HOTEL. Special arrangements must be made for all palletized shipments. The Hotel will accept no shipment weighing more than fifteen hundred (1500) pounds. The hotel reserves the right to refuse any shipment. The Hotel is not responsible for storage of materials. Please ensure that prior arrangements for storage have been made before making any shipment of materials to the Hotel. Arrangements must be made with the Crowne Meetings Director. All materials should be clearly labeled with the function name, function date, function room and CMD's name. Packages should be addressed as follows:
Crowne Plaza Springfield Convention Center
3000 South Dirksen Parkway
Springfield, IL 62703
Attn: <<Name of Person Claiming Shipment / Company Name / Cell #>>
Attn: IACAC
April 26 – 28, 2023
Box 1 of 1 (1 of 2, etc.)
At the conclusion of your event, you will need to package up your return shipment (including taping up boxes) and adhere your pre-printed return labels on your items. The hotel will pick up, store, and send any sealed and pre-paid labeled box, using the vendor of your choice. Removal of all property is strictly the responsibility of the exhibitor/sponsor. The hotel will not assume responsibility for any boxes/packages/miscellaneous items left on property in unattended function space.