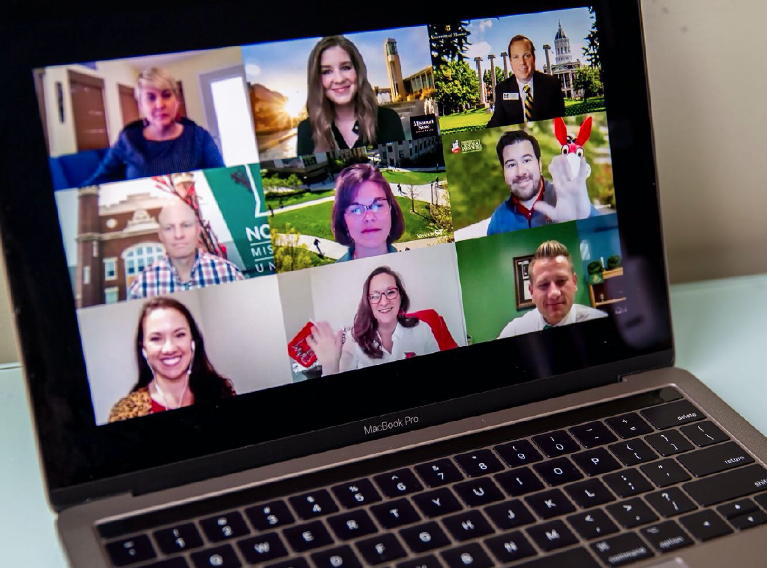 Virtual College Exploration
for all Illinois students
presented by IACAC and StriveScan
We are excited to announce that IACAC will be partnering with StriveScan to produce the Virtual College Exploration program for Illinois students this fall.
The goal of the Virtual College Exploration is to provide students with a wealth of college search information, allow them to browse and learn about different colleges, and ask questions of admissions counselors, all in a safe, flexible, online format.
The program will consist of college knowledge sessions on topics such as finding a college that fits, choosing a major, tips for writing a college essay, and more, presented by admission counselors. The program will also feature information sessions from a wide variety of colleges and universities.
Schedule
College Information and Affinity Group Panels
September 14-17
September 28-October 1
October 13-15
Institution Specific Presentations
September 21-24
October 5-8
October 10 – Trades & Military Service Day
October 19-22
Registration
Registration for colleges/universities closed on August 7. Student registration will open August 24th.
Presentation Facilitators
We will be in need of many volunteers to help facilitate each session. Both IACAC members and non-members can assist with this and will receive training on how to do so. Sign-ups for presentation facilitators will open August 11th.
Town Hall for Questions and Answers
The Illinois College Fair Committee Chairs and StriveScan hosted a town hall meeting on Wednesday, July 8th. You can view the slides and video below.
Illinois Regional College Fairs
After much careful and thoughtful discussion, IACAC has decided to cancel all Illinois Regional College Fairs (IRCF) for the fall. Additionally, we will be removing the college fair calendar from our website and will not be endorsing any in-person college fairs this fall. We have given fair hosts the opportunity to move their in-person fairs to the Spring. We will continue to evaluate this ever-changing situation and will let you know when the updated spring calendar is available.
Disclaimer: IACAC does not support or endorse attendance at any in-person fair in Illinois given the current situation with COVID-19. IACAC does not assume any liability for attendance at any in-person event that may be listed, or have been previously listed on the IACAC website.