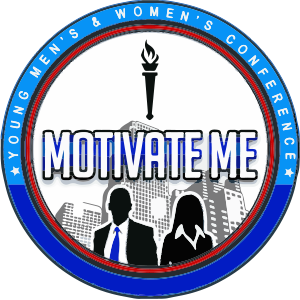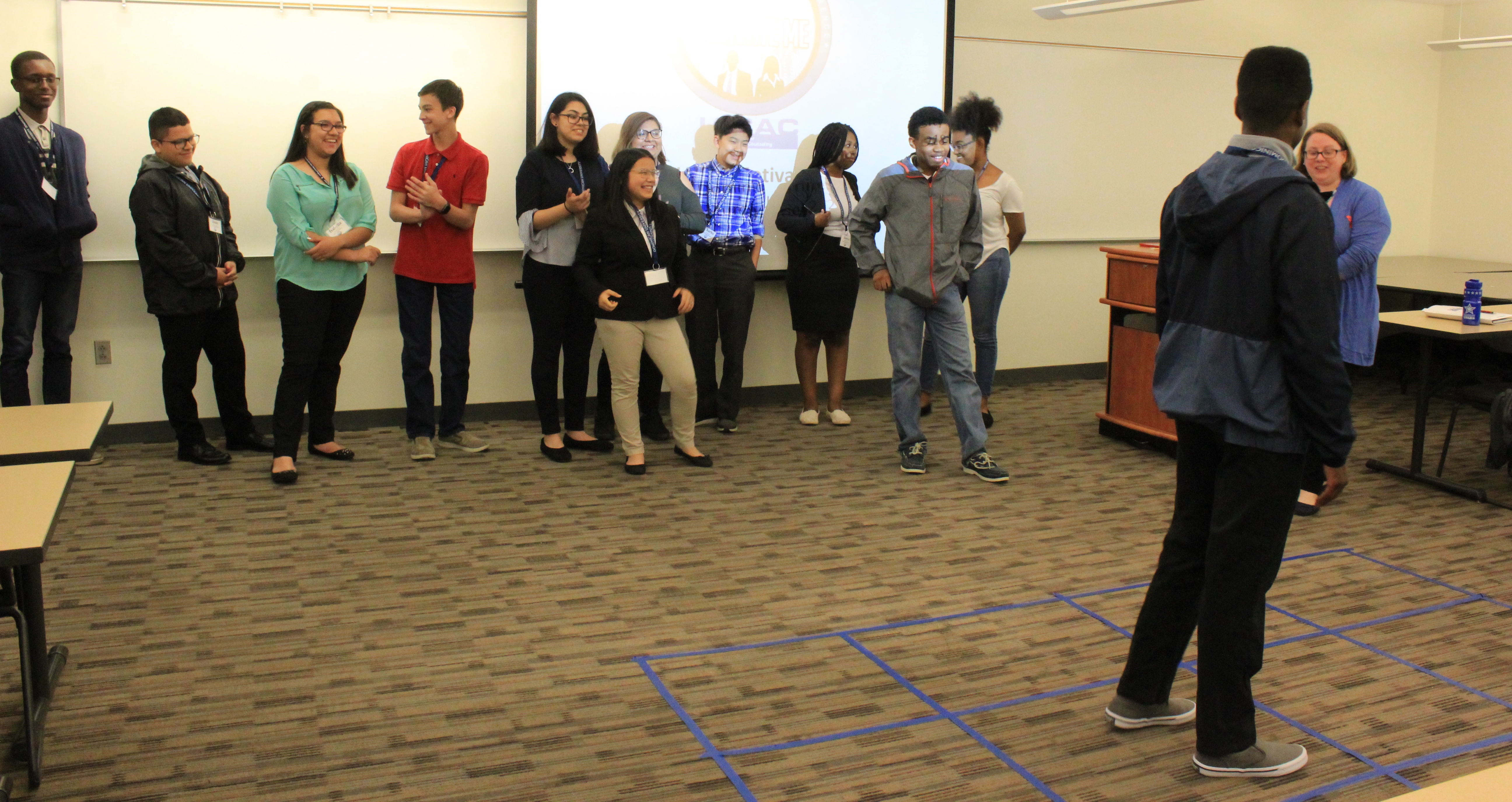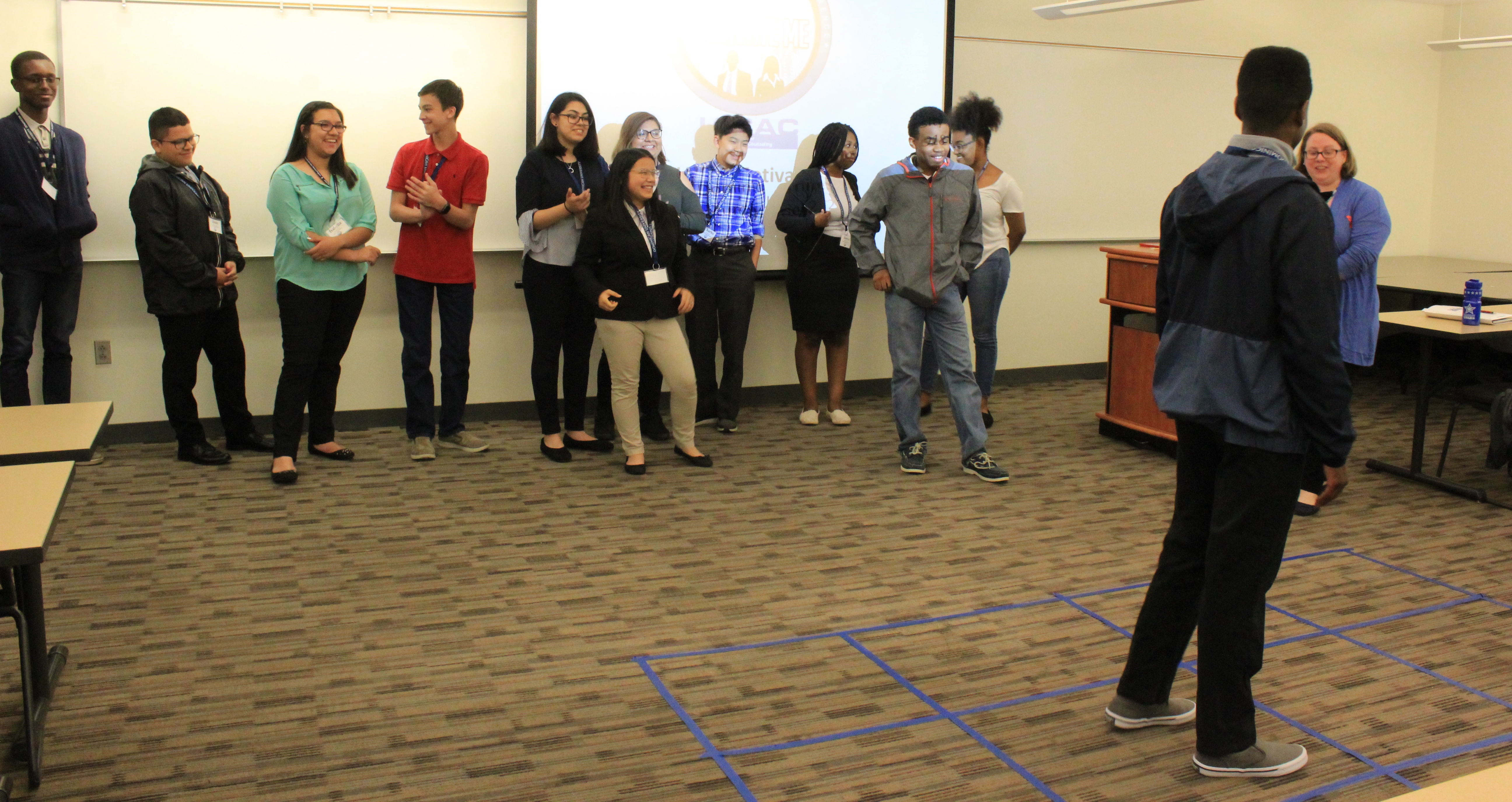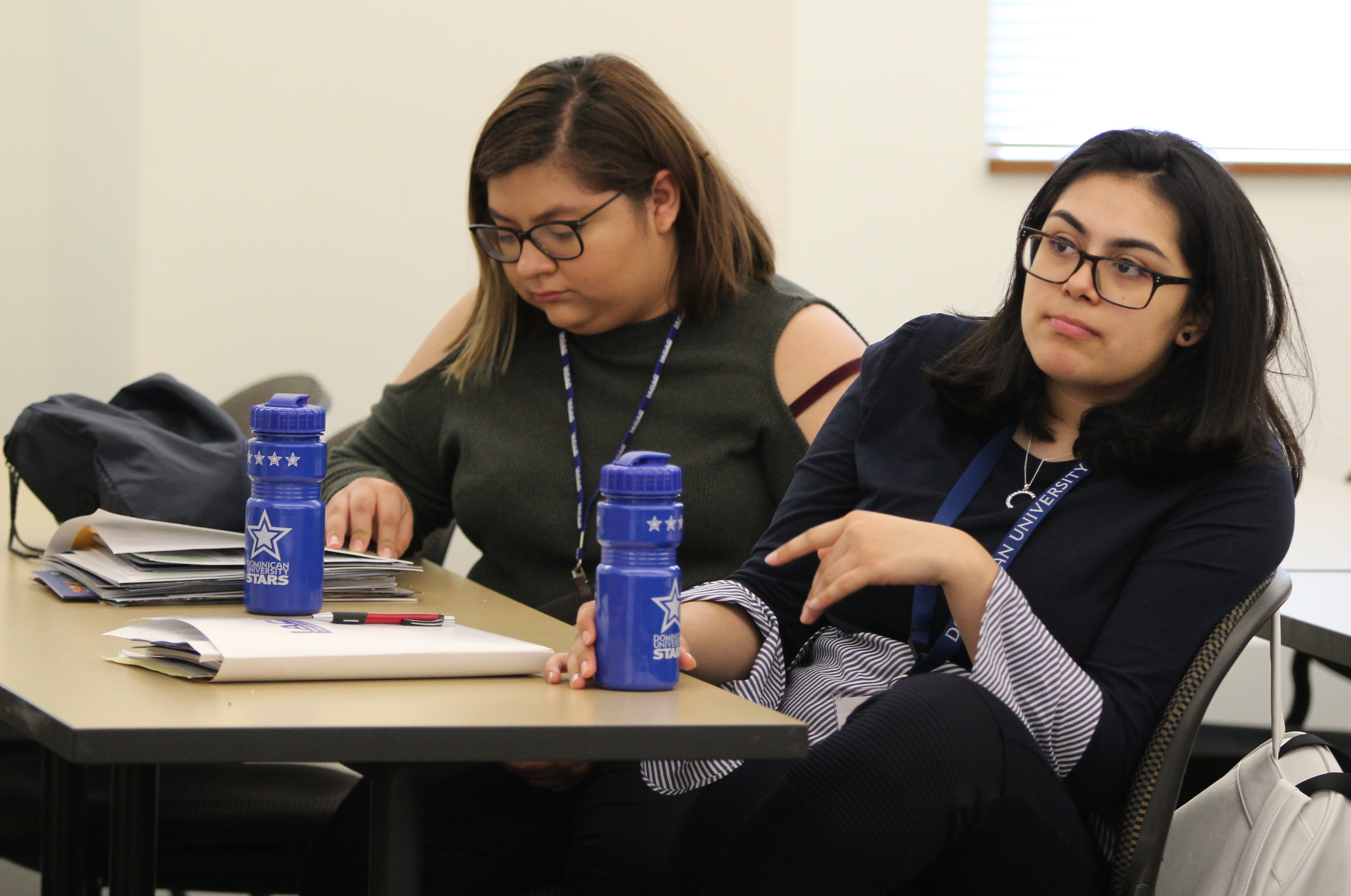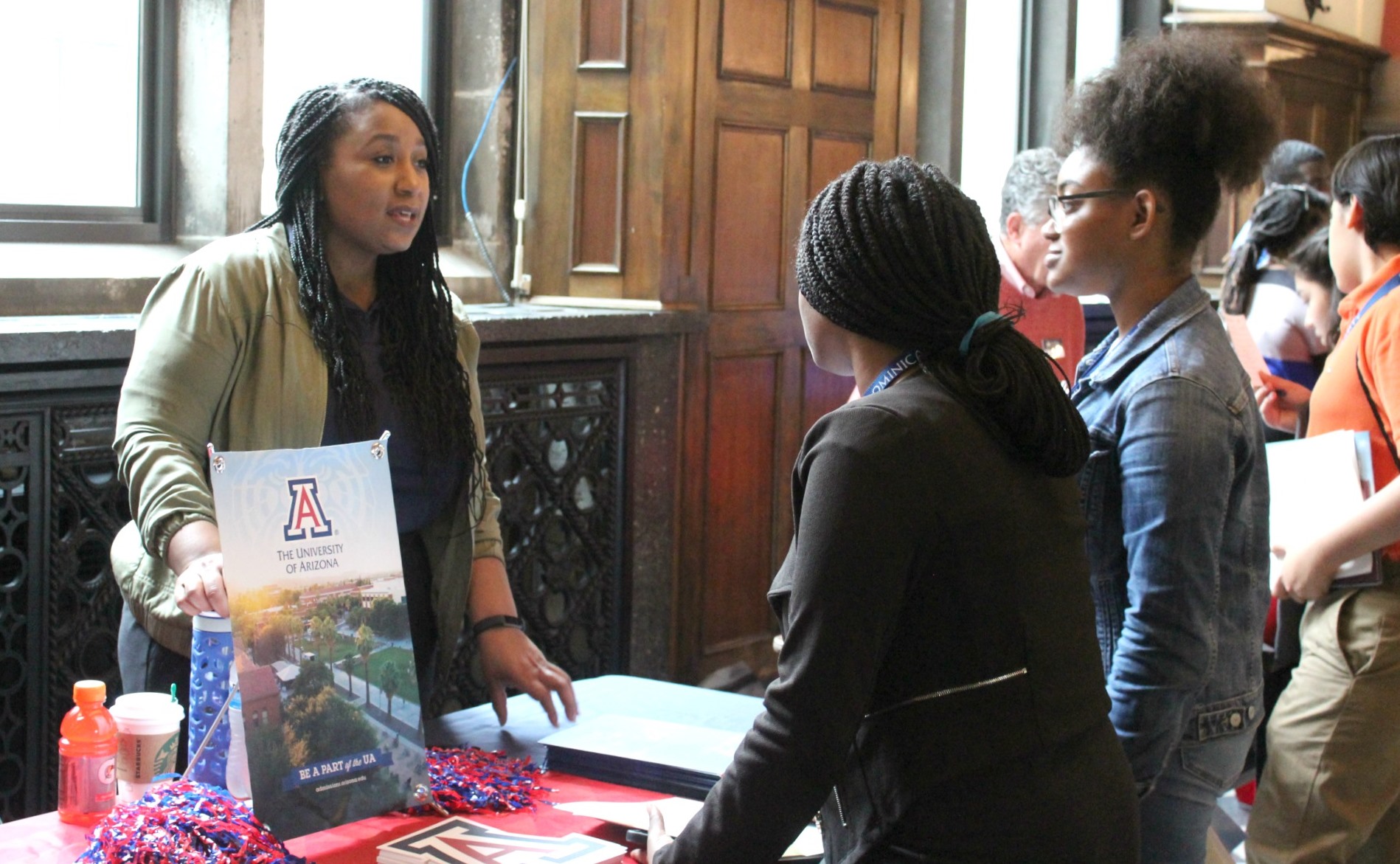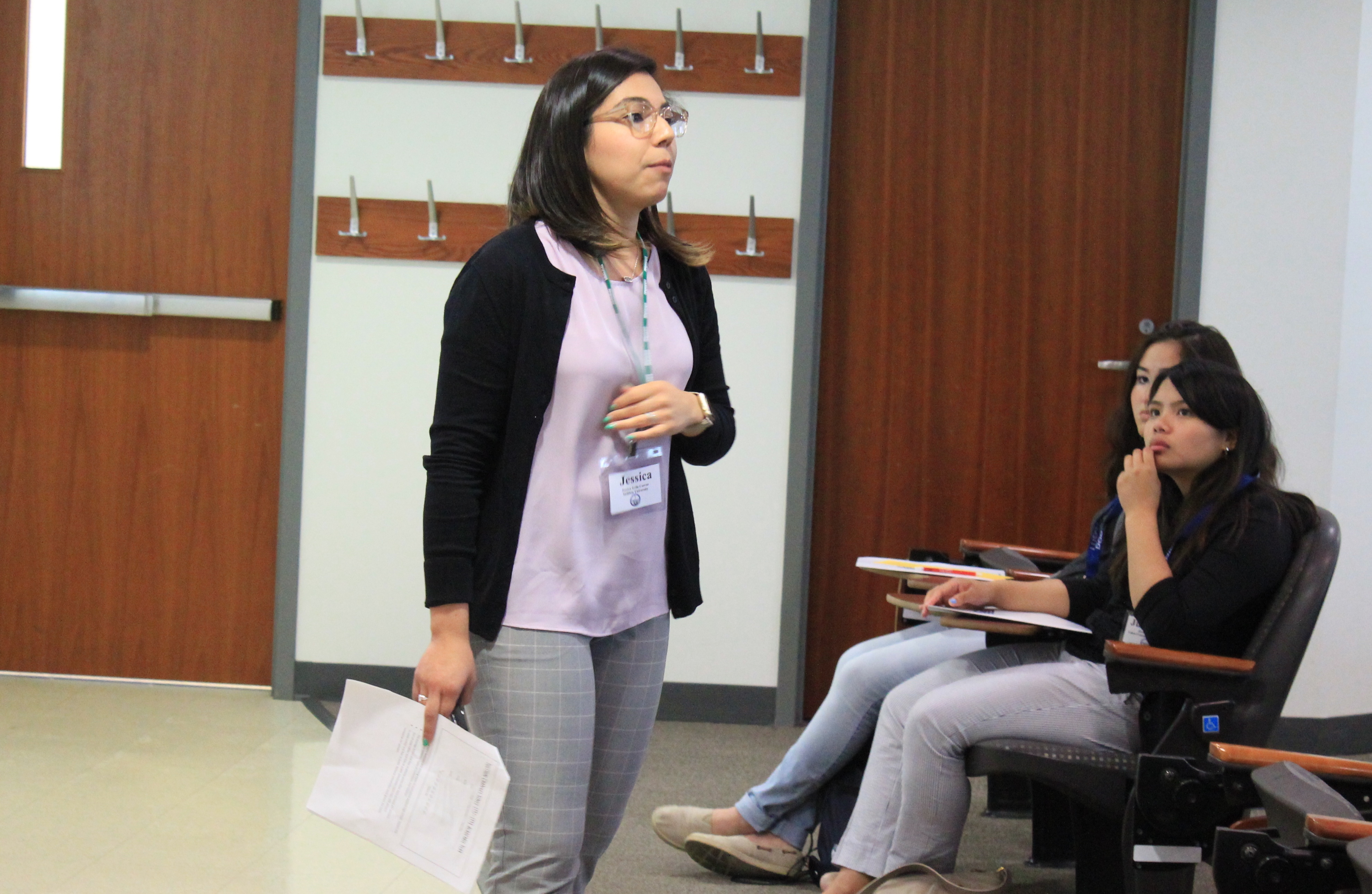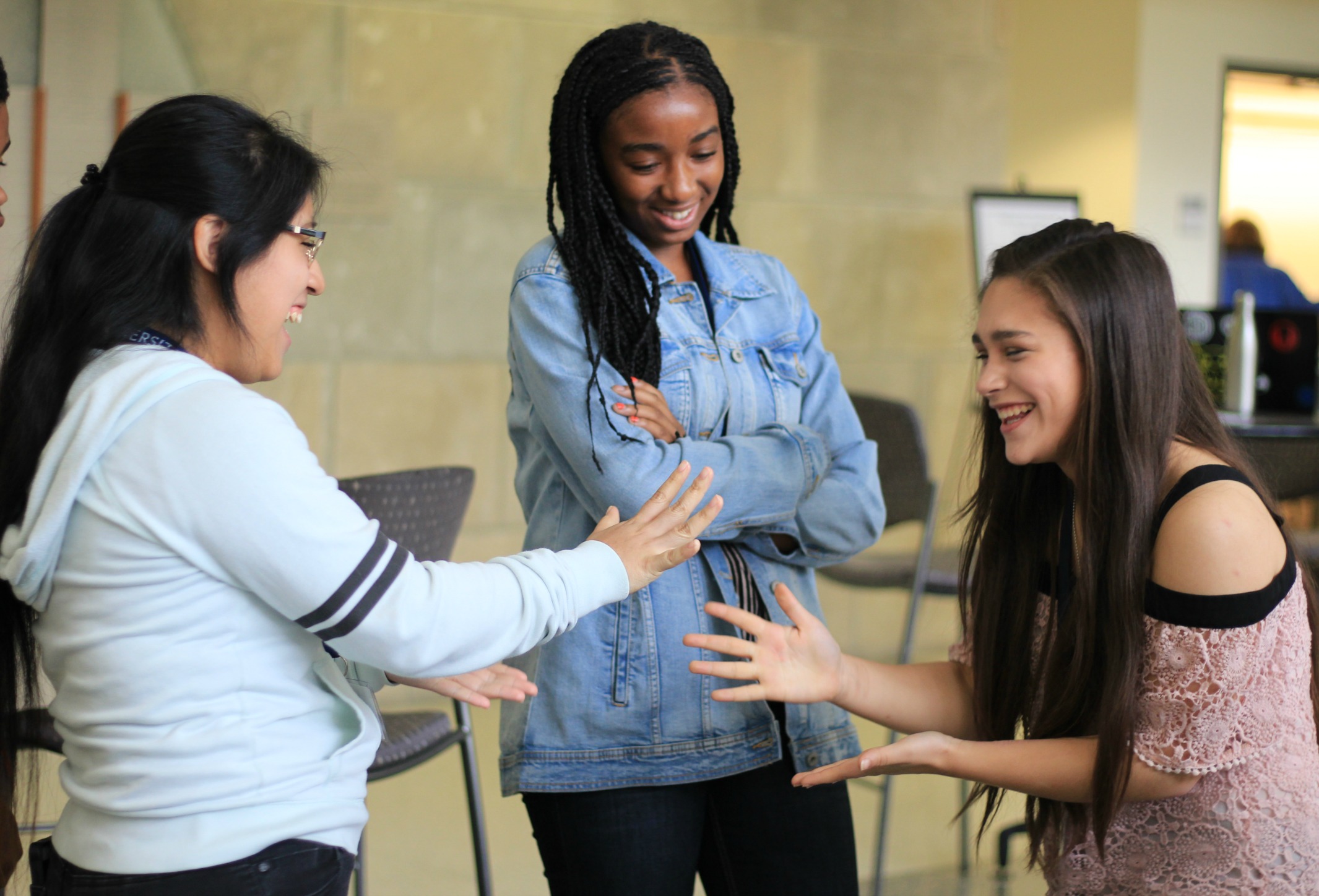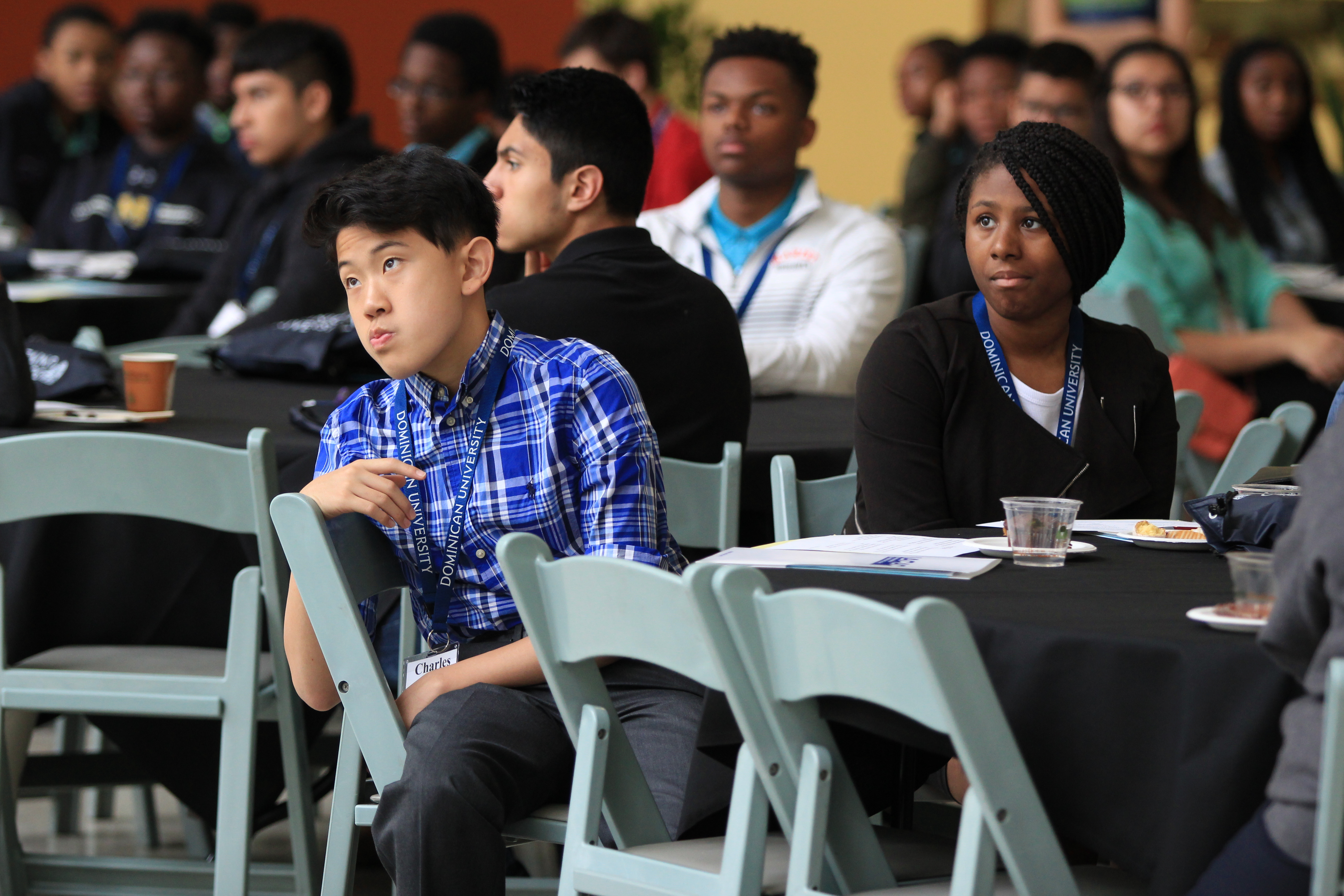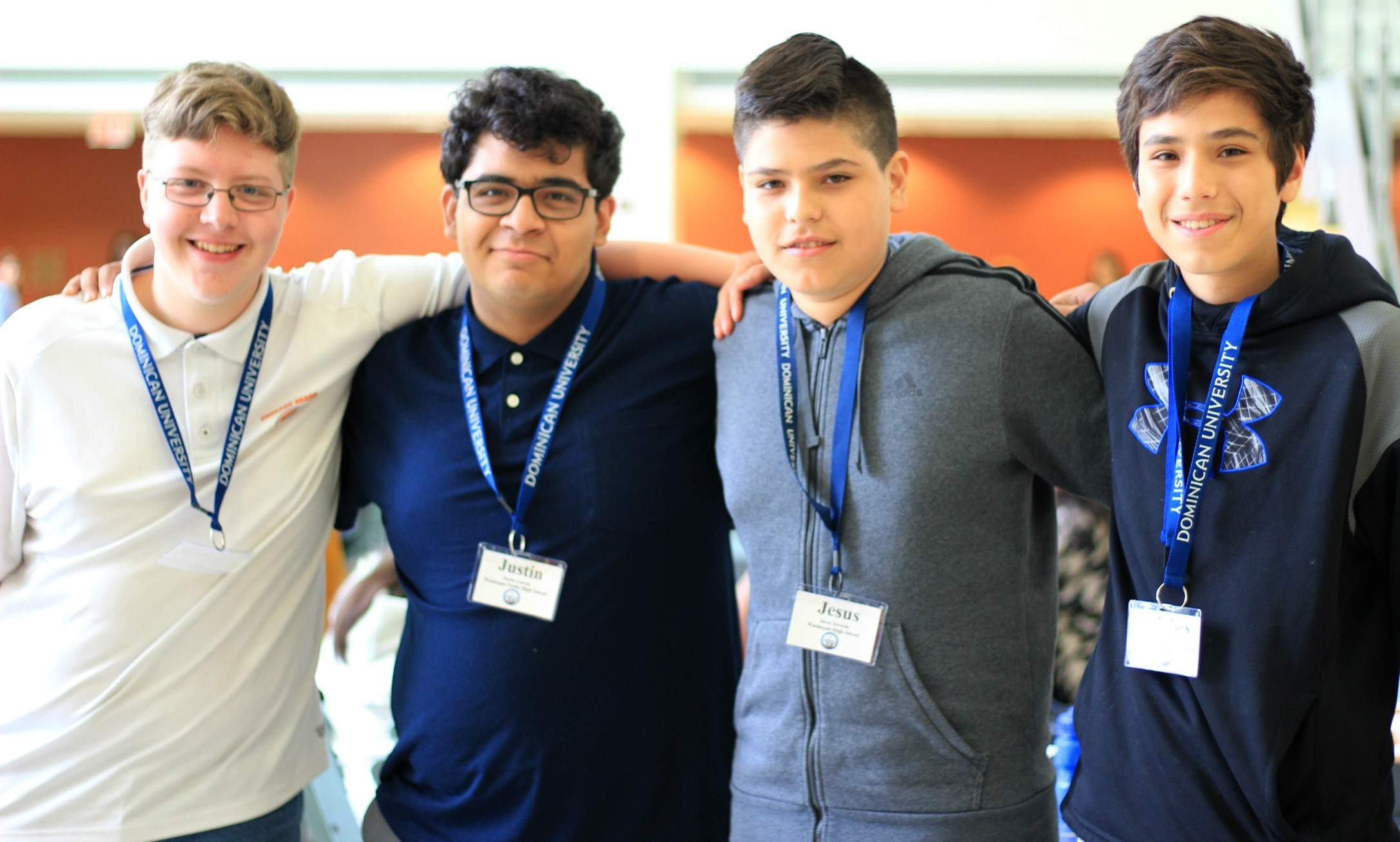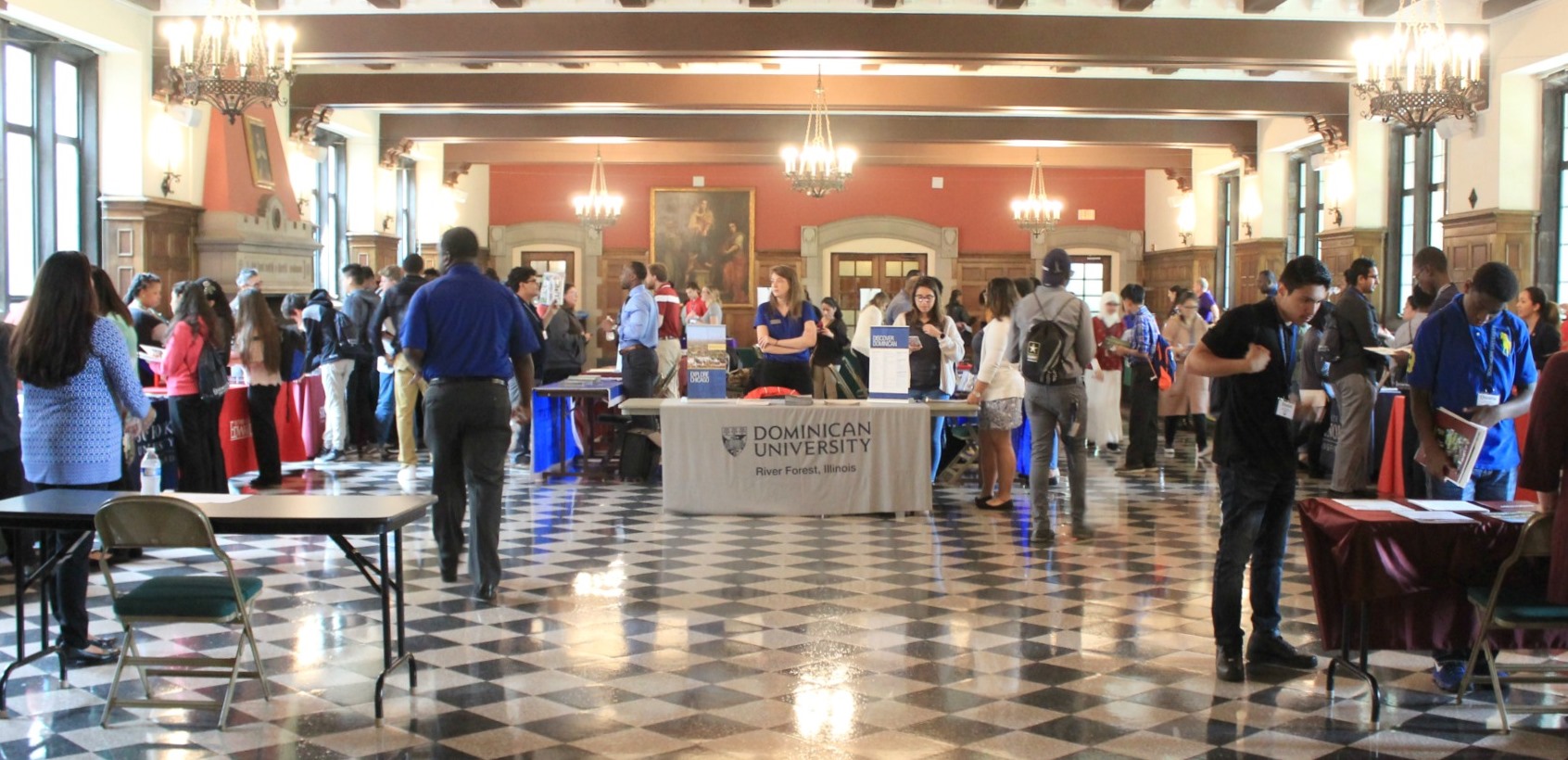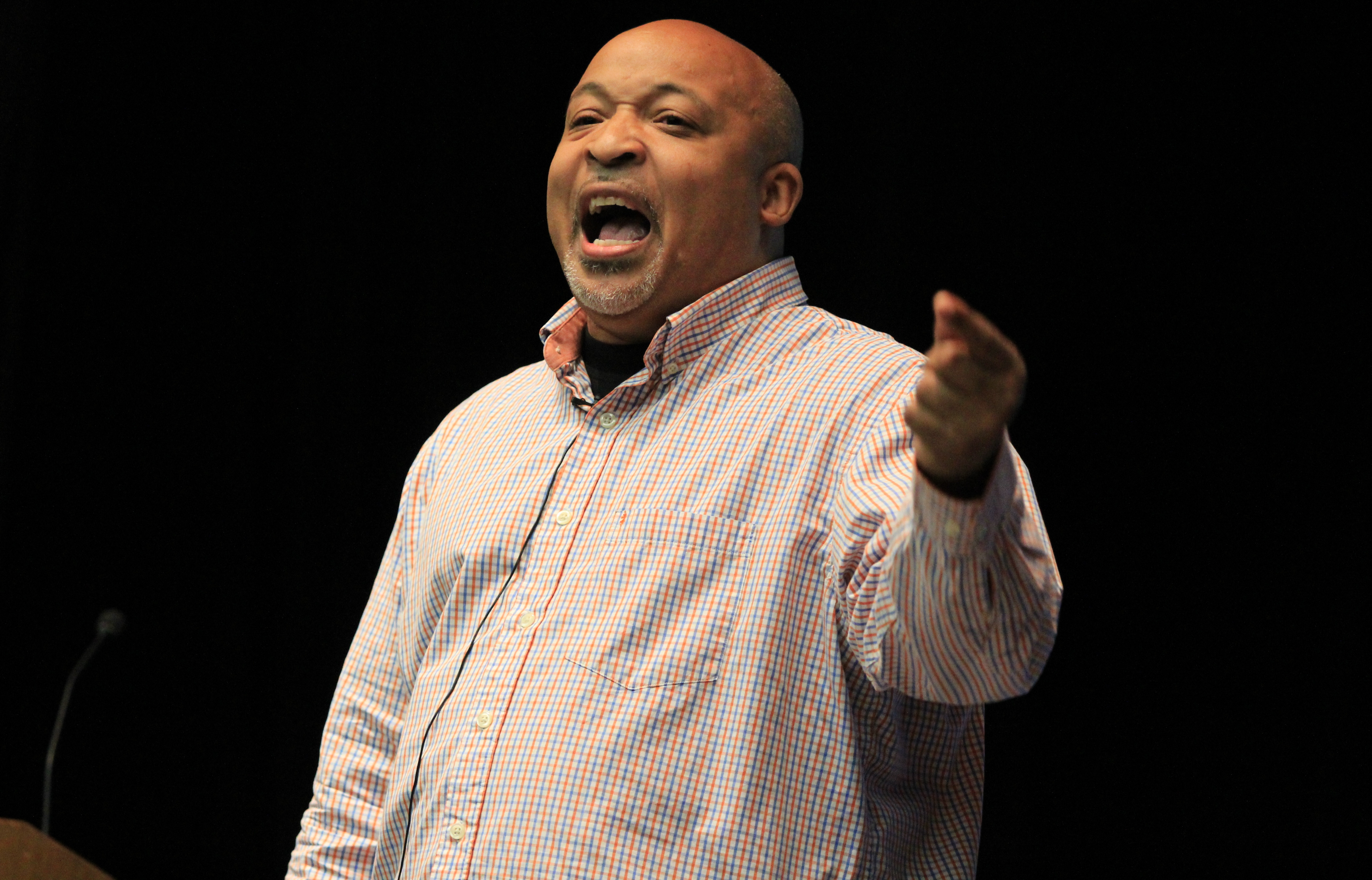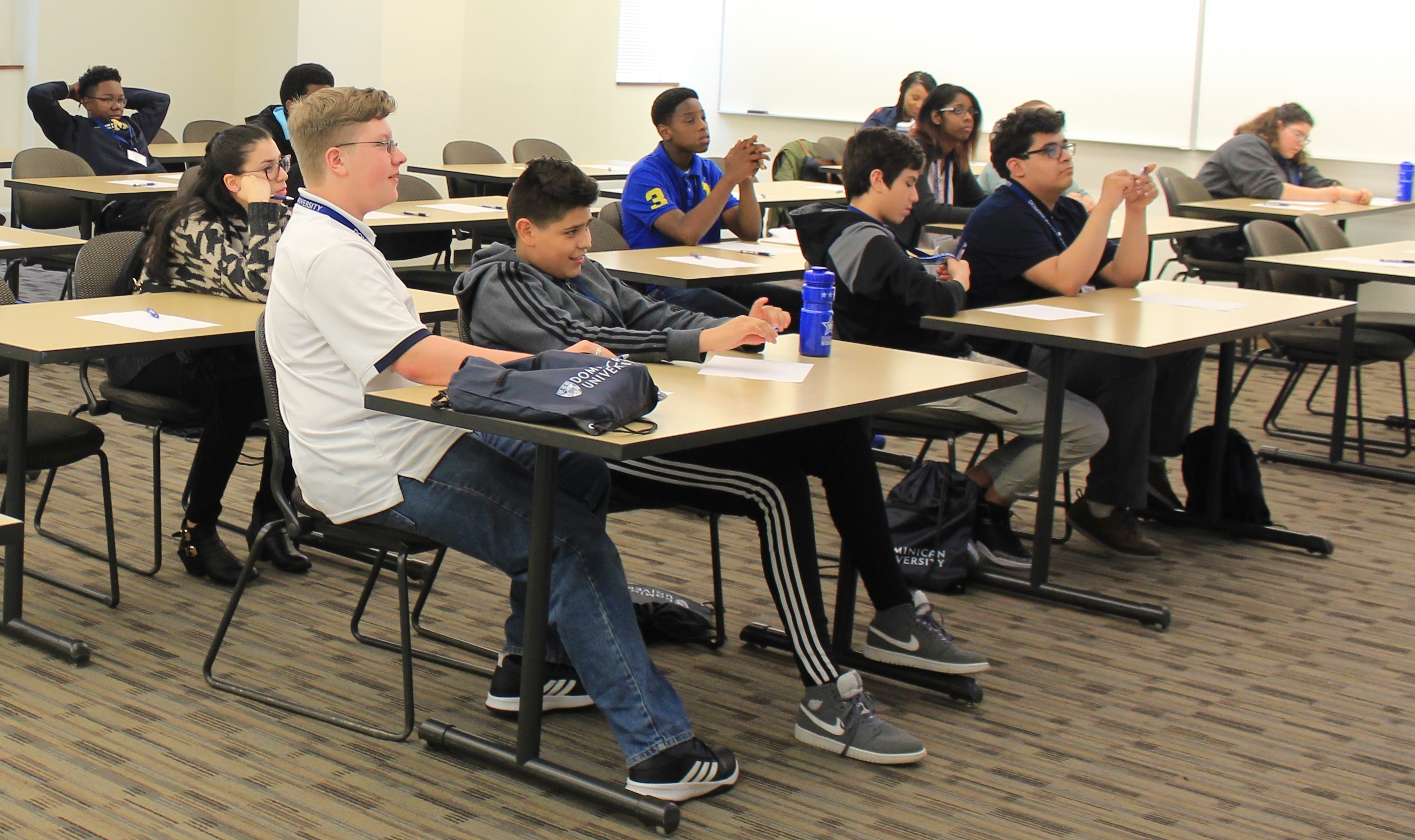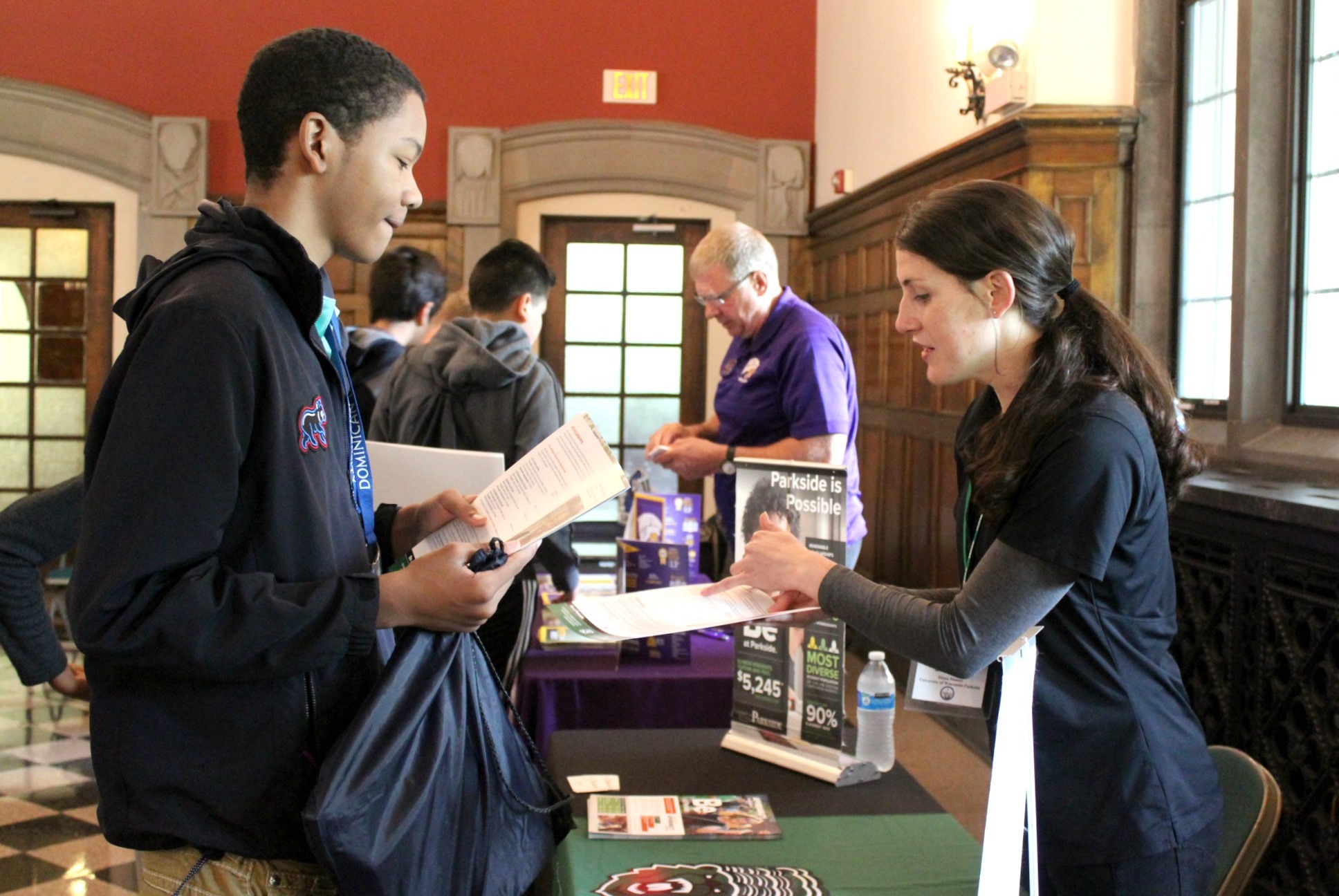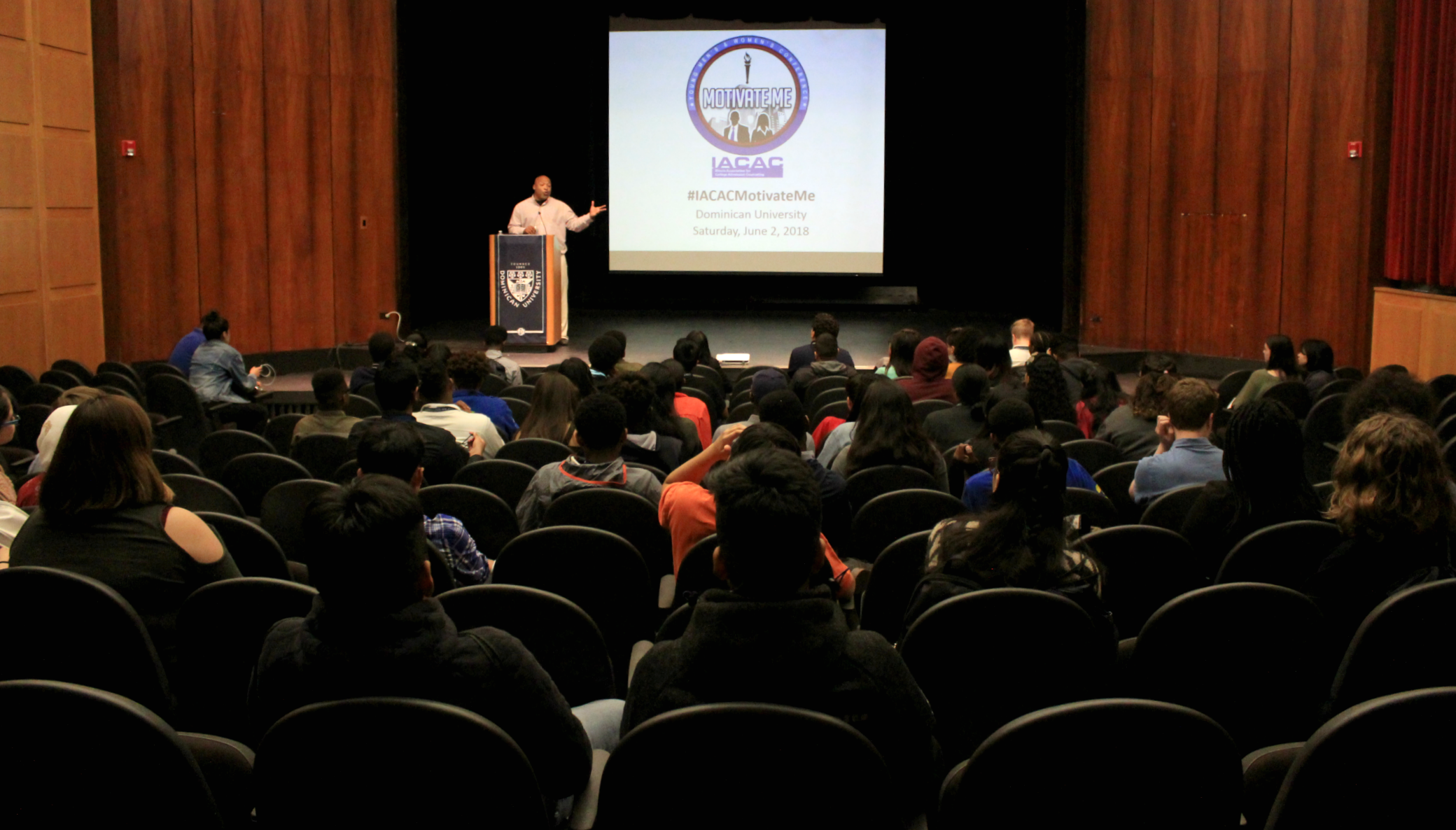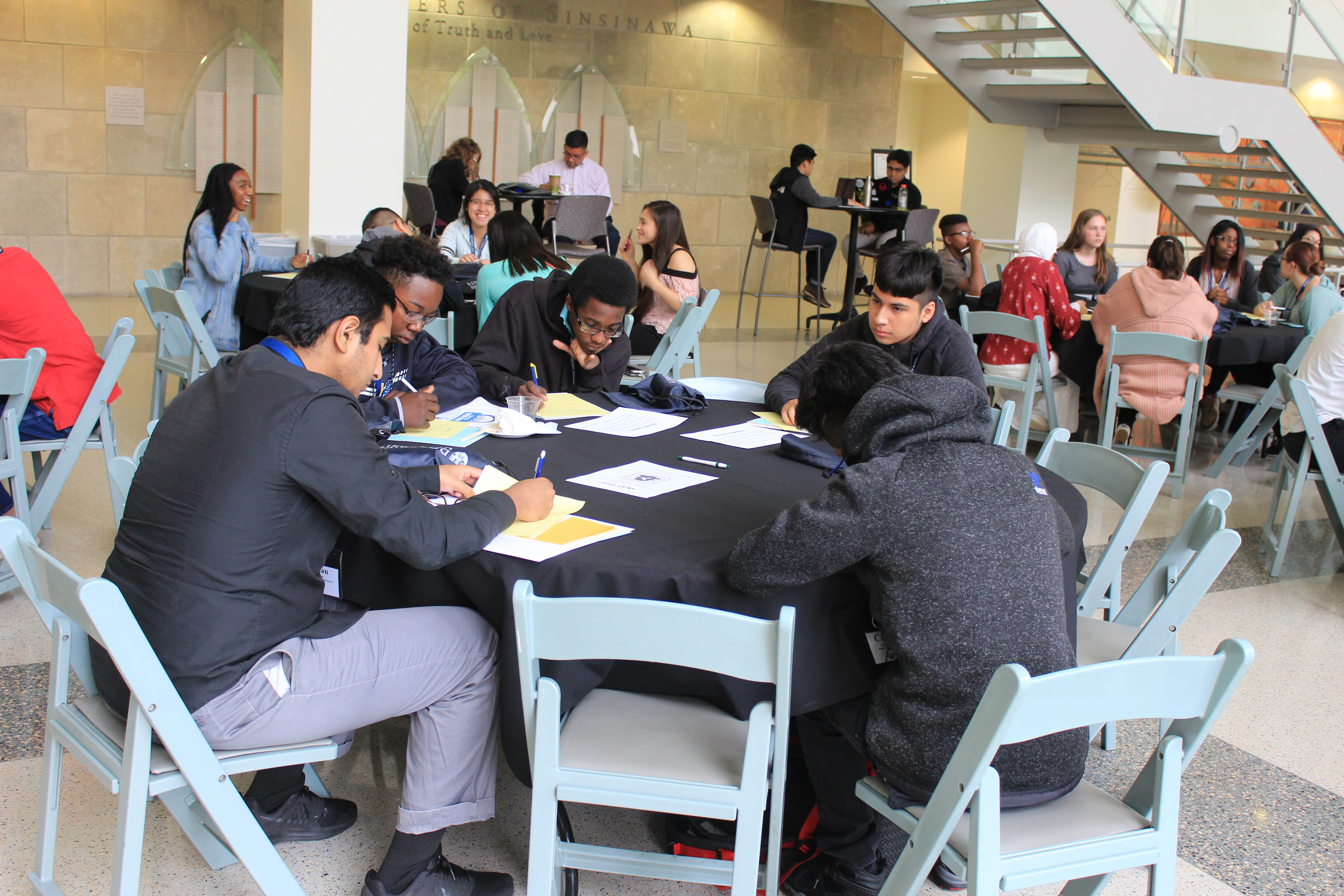 Saturday, June 6, 2020
8:00 am – 3:00 pm
Dominican University 
Application deadline: Friday, May 22, 2020
Motivate Me is a one-day conference designed to inform, inspire, motivate and empower students from Chicago area high schools. Students engage with college counseling and higher education professionals whose goal is to strengthen the students' focus toward the future – specifically successful completion of high school and pursuit and completion of higher education.
Who should attend?

High school freshmen and sophomores. Juniors are welcome, however, we recommend they apply for our sister program, Camp College. Students from underserved areas and of diverse socioeconomic and cultural backgrounds are strongly encouraged to attend.
When and where will the conference be held?
Motivate Me will be held on Saturday, June 6, 2020, 8:00 am – 3:00 pm. Continental breakfast and a lunch will be served. The conference will be held at Dominican University, 7900 West Division Street, River Forest, Illinois 60305.
Is there a cost for this program?

No! The Illinois Association for College Admission Counseling is proud to present Motivate Me at no cost to attendees.
How will I get there?

Attendees are expected to arrange their own transportation to and from the Motivate Me host campus.
How do I register?
Students should fill out the registration form below. A waiver is required to be completed and signed electronically by a parent or guardian.  Students cannot participate in Motivate Me without a completed waiver.
The application and waivers must be submitted by Friday, May 22, 2020.
What if I have questions?

Questions are encouraged! Send questions to us at: cap@iacac.org