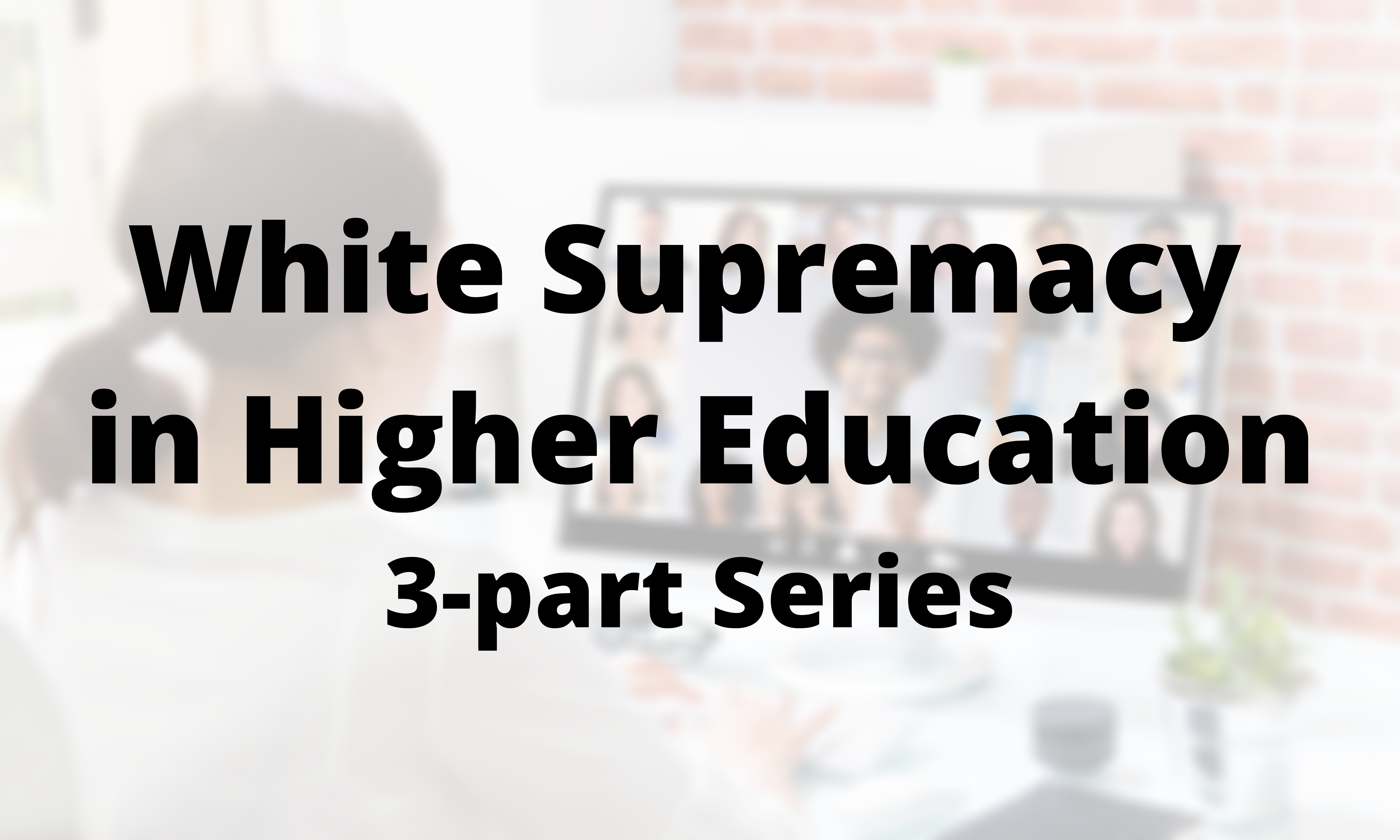 This three part series will strive to educate IACAC members on the history and current impact of White Supremacy within admissions in higher education. Beyond education, this series will provide IACAC members with the space to reflect and think critically about how current industry and institutional practices rooted in White Supremacy adversely affect their students. Finally, this series will strive to add a layer of advocacy to empower folks to get involved locally or on a statewide level to understand policies in play that can be changed or modified by working with the Government Relations committee.
Session 1: Then and Now: A History of White Supremacy in Higher Education
Date: Wednesday, March 10, 12-1:30 PM
Description: Join us for our first session of our IAS White Supremacy workshop series. Session 1 is designed to provide attendees with the basic language and historical context needed to look at White Supremacy specifically through a Higher Education lens. During this session we will dive deep and begin to unravel the pervasive nature of White Supremacy and the ways it affects the work that we do.
Session 2: A Closer Look at the World of Admission and Setting Goals for Change
Date: Wednesday, April 7, 12-1 PM
Description: This session will help attendees take their foundational understanding of how White Supremacy exists within higher education and look more closely at daily admission practices influenced by this ideology. Together attendees will work to make action plans for both small and large scale change and uncover the power they have to combat White Supremacy.
Session 3: Applied Advocacy, Challenging White Supremacy in Educational Policy
Date: Wednesday, May 12, 12-1 PM
Description: Join us in our final session of our White Supremacy series as we work to understand the policies in place both on a municipal, state and federal level that affect our students. Attendees will be able to apply concepts learned in the workshops thus far and align their own goals for change with current advocacy initiatives offered by the Government Relations committee.