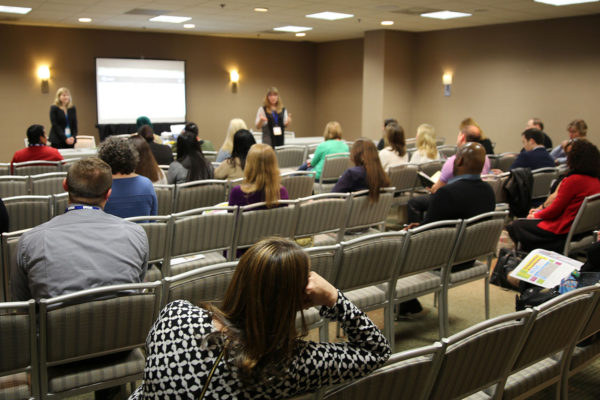 Make the 2022 IACAC Annual Conference a valuable professional development experience by sharing your knowledge, your enthusiasm, and your questions with colleagues from all over the country. Submit your proposal to present a session at Conference.
Proposal Deadline
November 12, 2021
November 19, 2021
Conference Dates
April 27-29, 2022
Decisions
Communicated in mid-December
Please review these important terms prior to proposing a session:
At least two presenters are required for each session but there is a maximum of 4 presenters per session. A moderator for each session will be provided by the Conference Committee.

Individuals can only be listed with one session in the program. If anyone's name is associated/listed with more than one session, please be prepared to select one session, once sessions are selected.
Conference Program Committee Co-Chairs
Session proposals are now closed. Please contact the committee chairs to inquire about session space.