Thank you for registering for this year's Annual Conference!
We can't wait to see you in-person April 27-29. You can view the entire schedule here. This page will be updated and shared as more Conference details are confirmed. Check back often!
Conference Mobile App
We're excited to announce we have a brand new mobile guide for you to use on Guidebook! Get the guide to access the most up-to-date information about our event, including schedules, maps, and much more.
Get our guide here: https://guidebook.com/g/iacac2022
Android and iOS users:
1. Tap the "Download" button to download the free Guidebook app
2. Open Guidebook and you can find our "IACAC 2022 Be The Change You Want To See" guide
Packing List
Dress for the IACAC Annual Conference is business casual and we've created some theme days to help with what to pack.
Wednesday – Dress according to your years of experience/in the profession
0-5 = Blue
6-10 = Green
11-15 = Red
16-20 = Black/Gray
21+ = Purple
Thursday – Spirit wear for your school or alma mater
Friday – Dress like your favorite superhero for our President-elect and lover of all things Marvel, Brian Hodges
Conference Experience
For more information about current COVID-19 protocols please visit the Illinois Department of Public Health website. Masks are optional during our event.
If you are sick, please stay home. If you are sick and need to request a refund, email iacac@iacac.org.
We will be using our nametag lanyards a little differently this year. In the past, we have used them to help identify whether you are a college/university, high school, or other attendee type. This year we will be using them to help indicate your comfort level of being in close proximity of others. Here's our quick guide: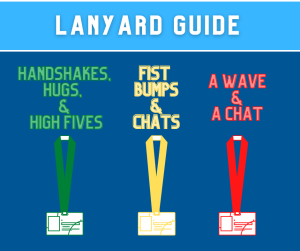 Green = Handshakes, Hugs, & High Fives
Yellow = Fist Bumps & Chats
Red = A Wave & A Chat
Please note: If we are forced to cancel the Conference, then we will issue full registration refunds. Otherwise, our normal cancellation policy (below) will be upheld.
Registration Check-in
Check-in will take place in the Atrium Alcove (across from the elevators) of the Westin Chicago Northwest starting at 7:30 am on Wednesday through 4:00 pm. Those arriving to the hotel on Tuesday night can text (847) 577-2953 after 8:00 pm to get their packet.
Check-in will also be available from 7:30-11:00 am on Thursday.
ANNUAL MEMBERSHIP MEETING
This year's meeting will be held on Wednesday, April 26th from 3:00-4:15 pm. Materials for this year's Annual Membership Meeting can be found here.
Entertainment
Who's ready for some fun this year? We are!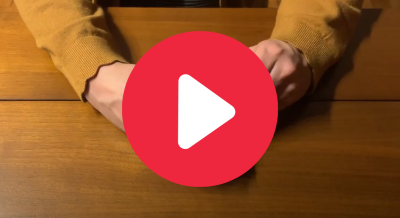 Learn more at https://www.iacac.org/conference/entertainment/.
Join us for a beer & wine tasting event on Wednesday, April 27th from 5:15-6:30 pm. Support Project Reach and enjoy time with colleagues!
ISBE PD Hours
Conference participants may receive ISBE PD hours. An online form will be made available for attendees to submit for each session they attend. More information will be provided at Conference check-in.
Conference Refund Policy
Refund requests will be honored if they are received in writing by Erin Hoover, Executive Director, no later than April 3, 2022. A cancellation fee of $10 will apply to all refund requests.
If you have any questions about this year's Conference event, please don't hesitate to reach out to conference@iacac.org.