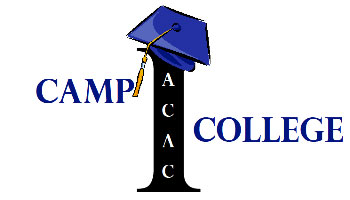 Camp College 2019 Details Coming Soon
Camp College 2018
July 10-13, 2018
Southern Illinois University Edwardsville
University of Missouri – Saint Louis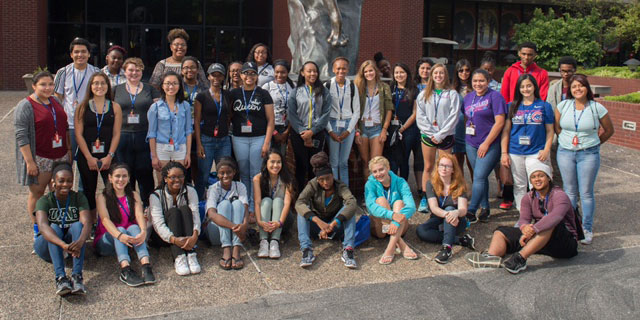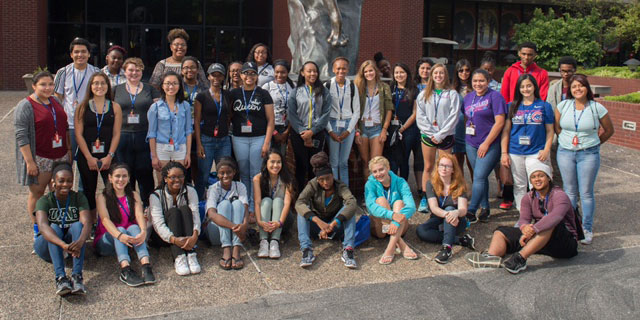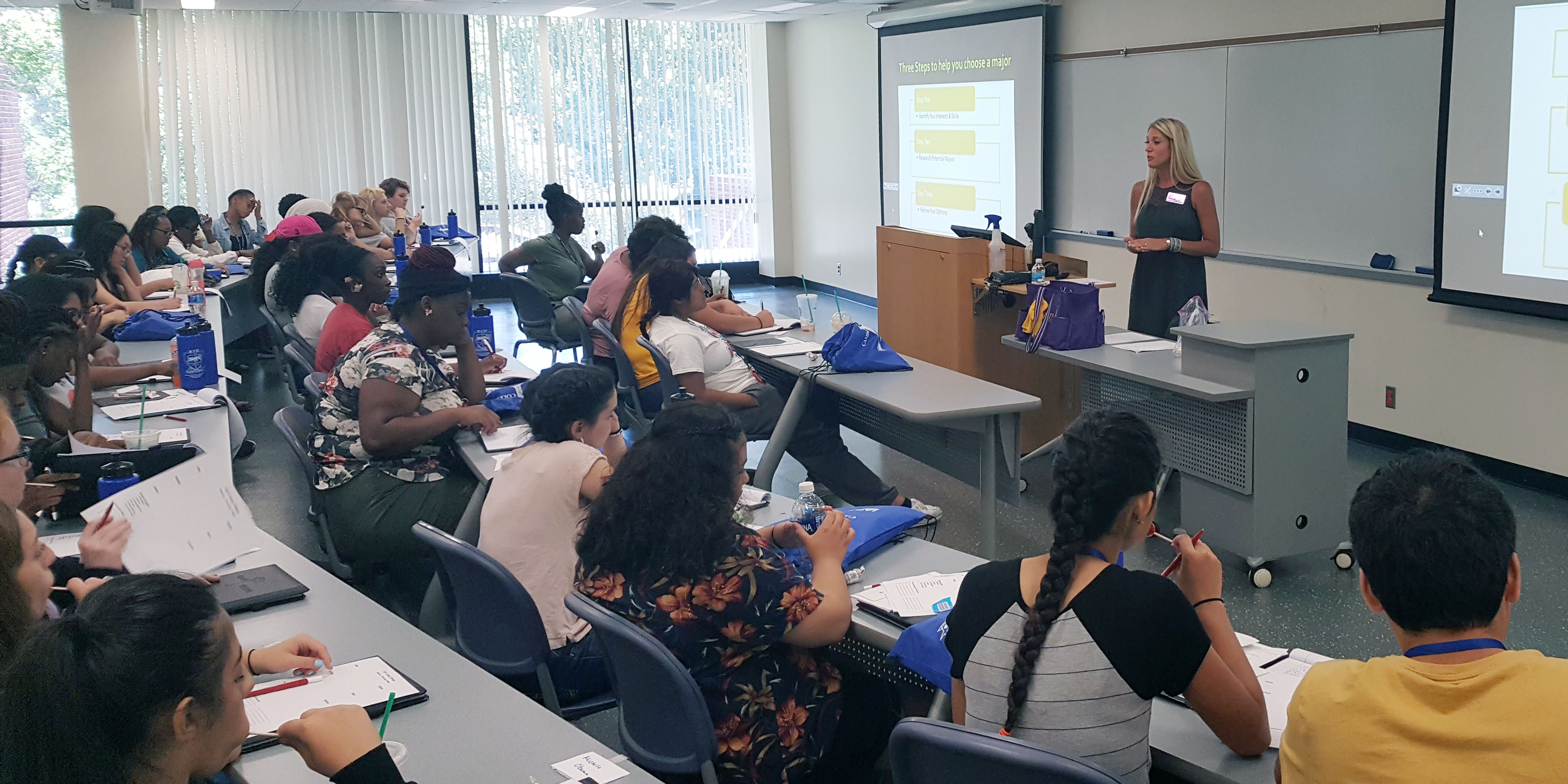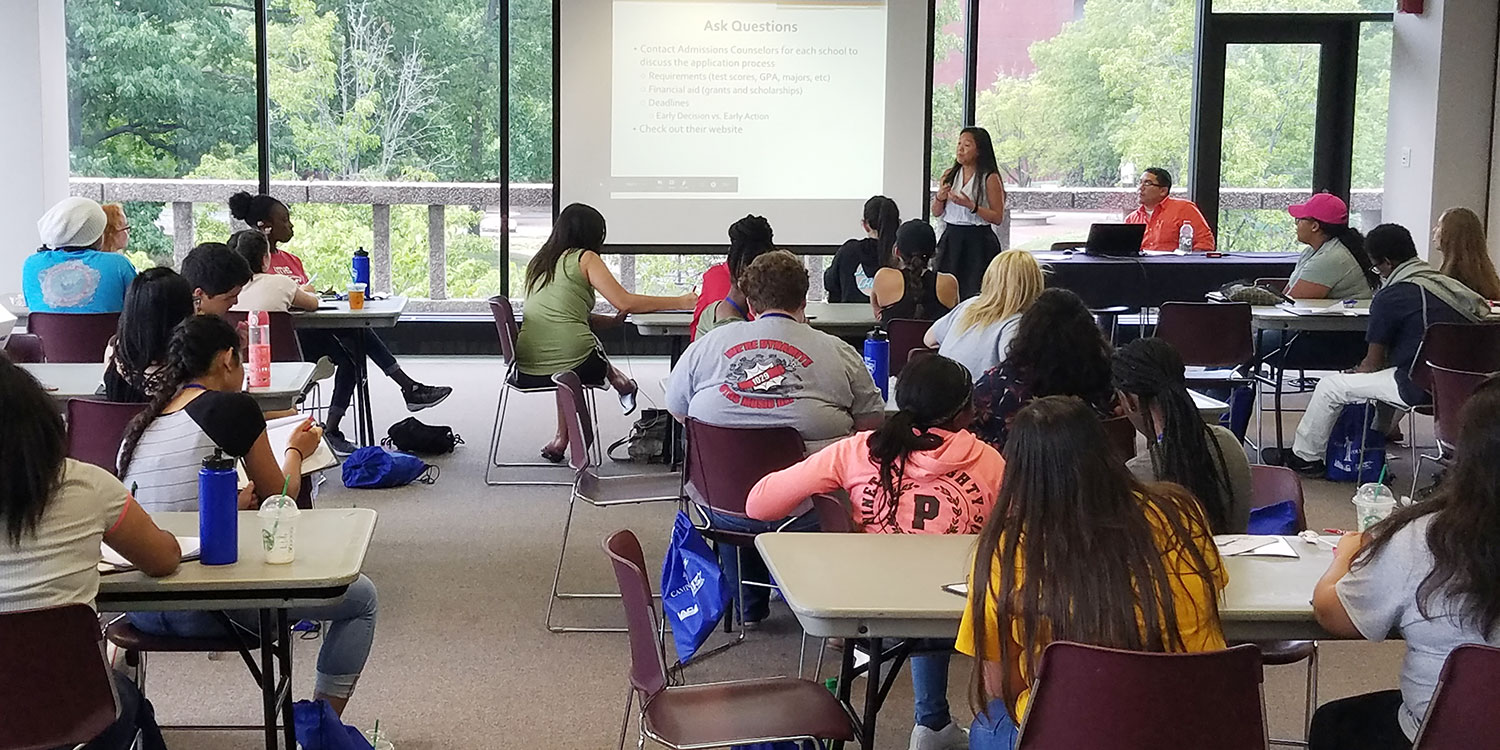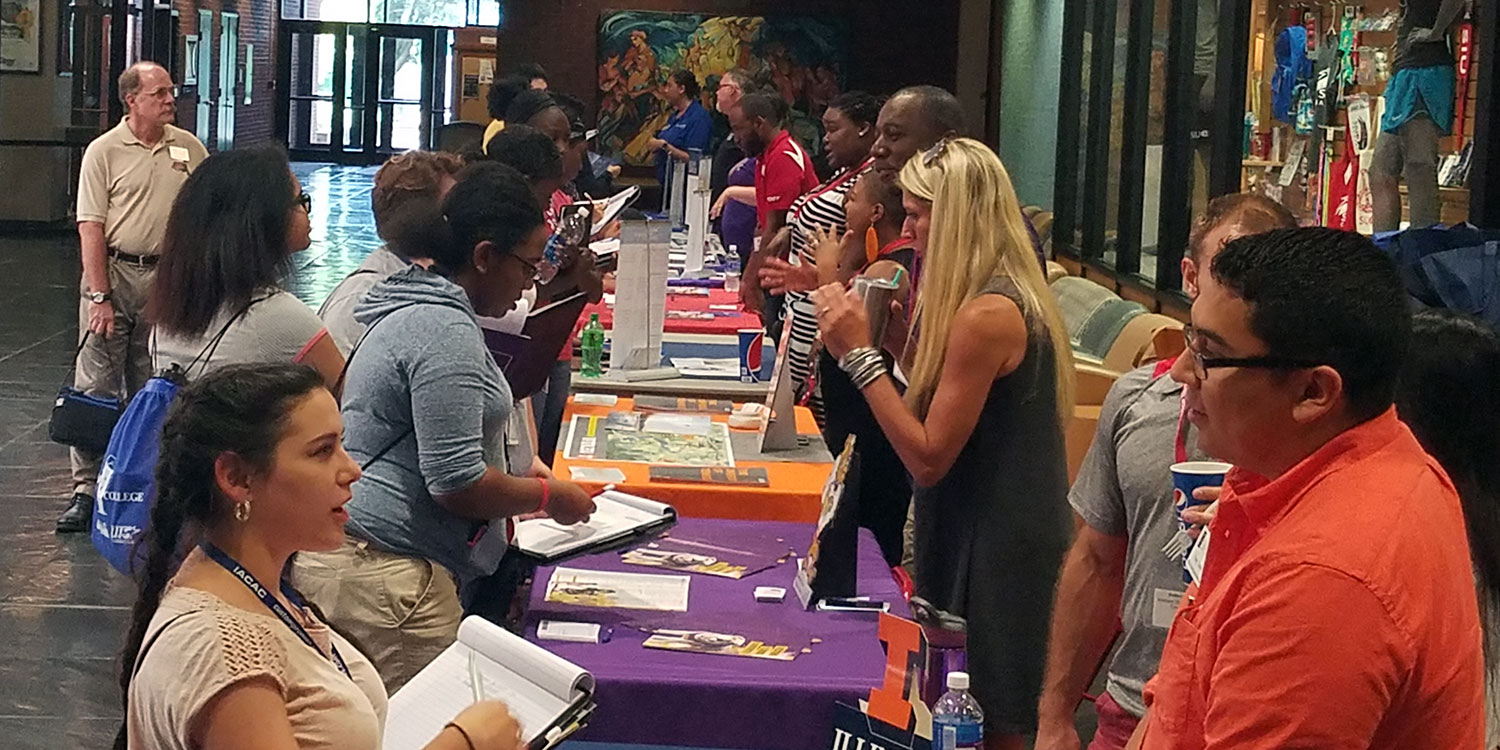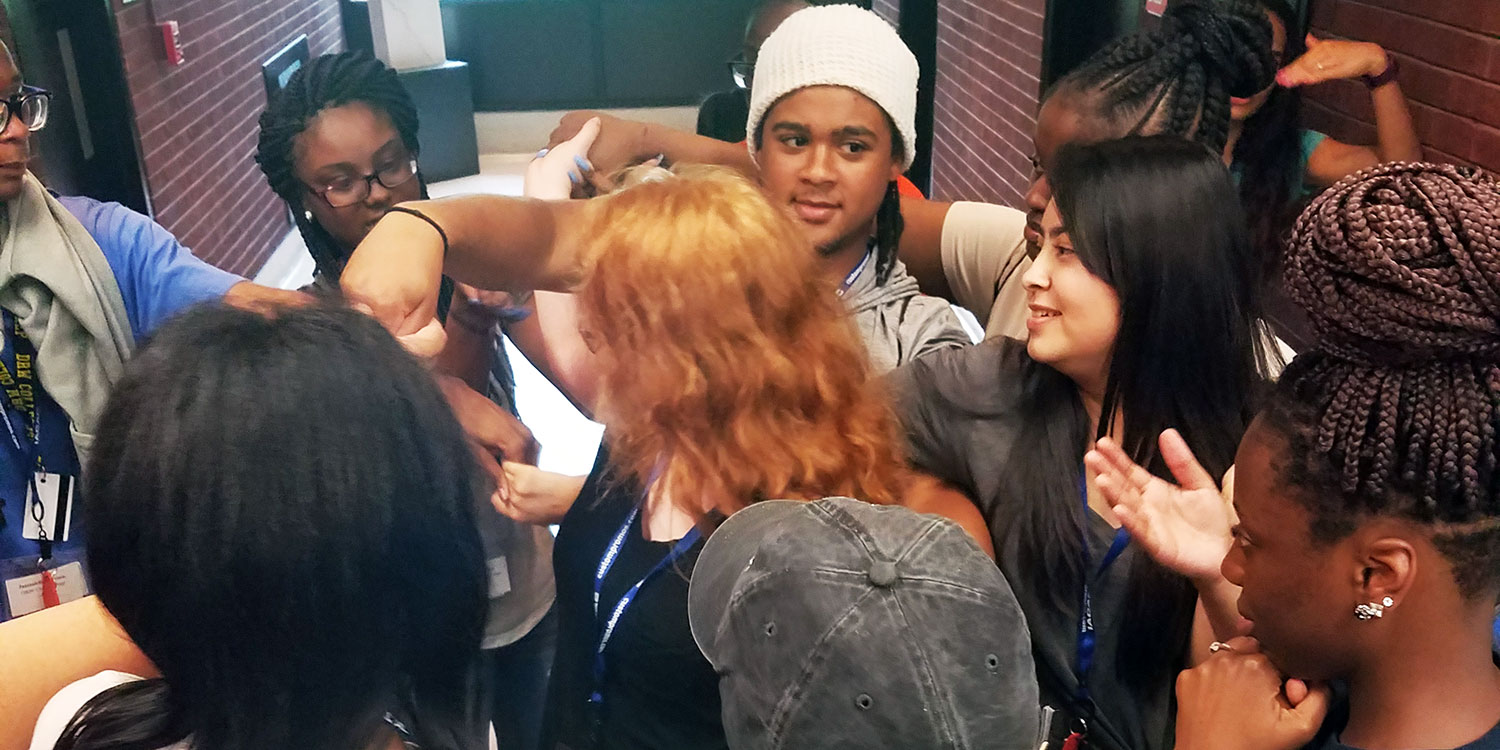 Camp College provides rising seniors the unique opportunity to learn about the college search and application process firsthand from college admission professionals and high school counselors. Participants will learn about navigating a college fair, essay writing, identifying college fit/match, financial aid, and many more topics. In addition, students visit multiple colleges/universities and experience living, eating, and playing on a college campus.  Campers will also be paired with a counselor-mentor whom they retain for the school year.
Student Application
Deadline: Friday, May 11, 2018  extended to Friday, May 25, 2018
To apply for Camp College, students must submit an application. As part of the application, an essay and transcript must be provided. Also required are a recommendation and a parent/guardian permission form and waiver.
Parent/Guardian Permission and Waiver
Deadline: Friday, May 11, 2018  extended to Friday, May 25, 2018
For a student's application to be complete, the student's parent or guardian must submit a permission and waiver form.
Recommendation Form
Deadline: Friday, May 11, 2018  extended to Friday, May 25, 2018
Every student applying to Camp College must have a counselor, teacher, or adult associated with a school or community-based organization provide a recommendation.
When will does Camp College take place?

Students are expected to arrive on the morning of Tuesday, July 10, 2018 and will depart on the afternoon of Friday, July 13, 2018.
What does it cost?

Due to the generous support of IACAC and other sponsors, Camp College is offered at no cost to students.  Only 40 – 50 seats are available, as a result, we do ask students selected to attend to submit a $20 deposit to hold their seat.  Upon completion of the program, the deposit will be refunded to participating students.  This deposit will be requested from students AFTER they are offered a seat.  Please do not send in a deposit with your application or supporting documents.
How will students get to the camp?

If possible, students should provide their own transportation to and from Camp College.  Depending on the location of selected students as well as their transportation needs, Camp College may provide buses to pick-up students in centralized locations and return them to those locations on the final day of the program.  Pick-up locations and times will be listed in the confirmation materials.  These locations typically are along the interstate route to/from our host campuses.  Transportation between host campuses will be handled by Camp College for all attending students.
Are housing and meals included?
Yes, students will be housed in the residence halls on one of our host campuses.  All students will have at least one roommate.  Roommate assignments are made randomly.  Camp College volunteers will be staffed throughout the building monitoring all student activity.  Meals will also be provided by on-campus dining halls.
Who should apply?

This program is designed for juniors who will benefit from exposure to additional college preparation information as well as a residential campus living experience.  The selection committee will give additional consideration to students from rural areas, first-generation college students, and students from low-income households.  Students should attend high school in Illinois and have a minimum cumulative grade point average of 2.5 on a 4.0 scale.
Where do I send documents?

Students are encouraged to upload essays and transcripts (official or unofficial) during their online application as Word Doc or PDF files. Recommenders are encouraged to upload high school profiles on the recommendation form.
If electronic transcripts or high school profiles are not available, scanned files can be emailed to: iacaccampcollege@gmail.com.
Electronic documents are the preference of Camp College.  Please use electronic options when possible.  However, if an electronic option is not available, paper documents can be mailed to:
Knox College
Office of Admission
2 East South Street
Galesburg, IL 61402-4999
Attn: Rosie Worthen – Camp College