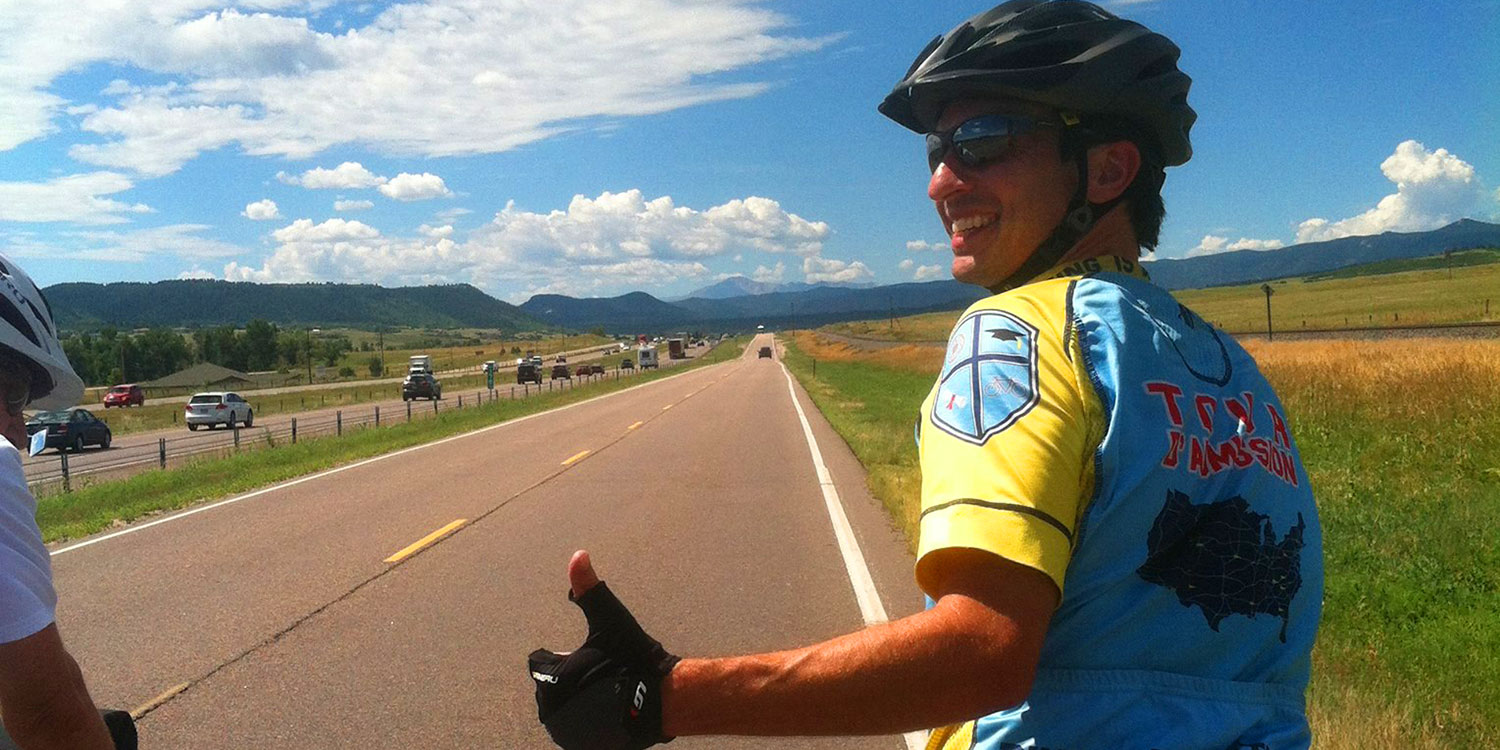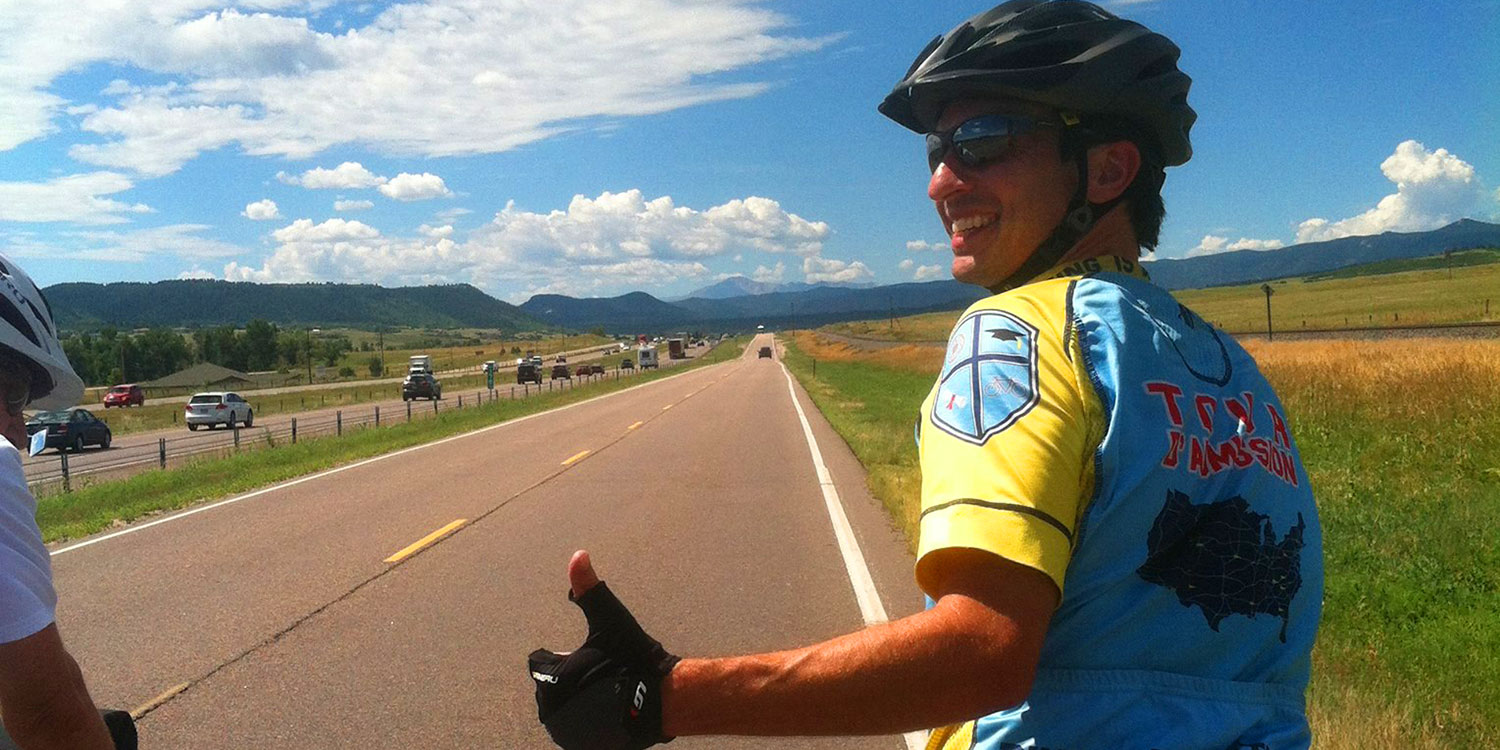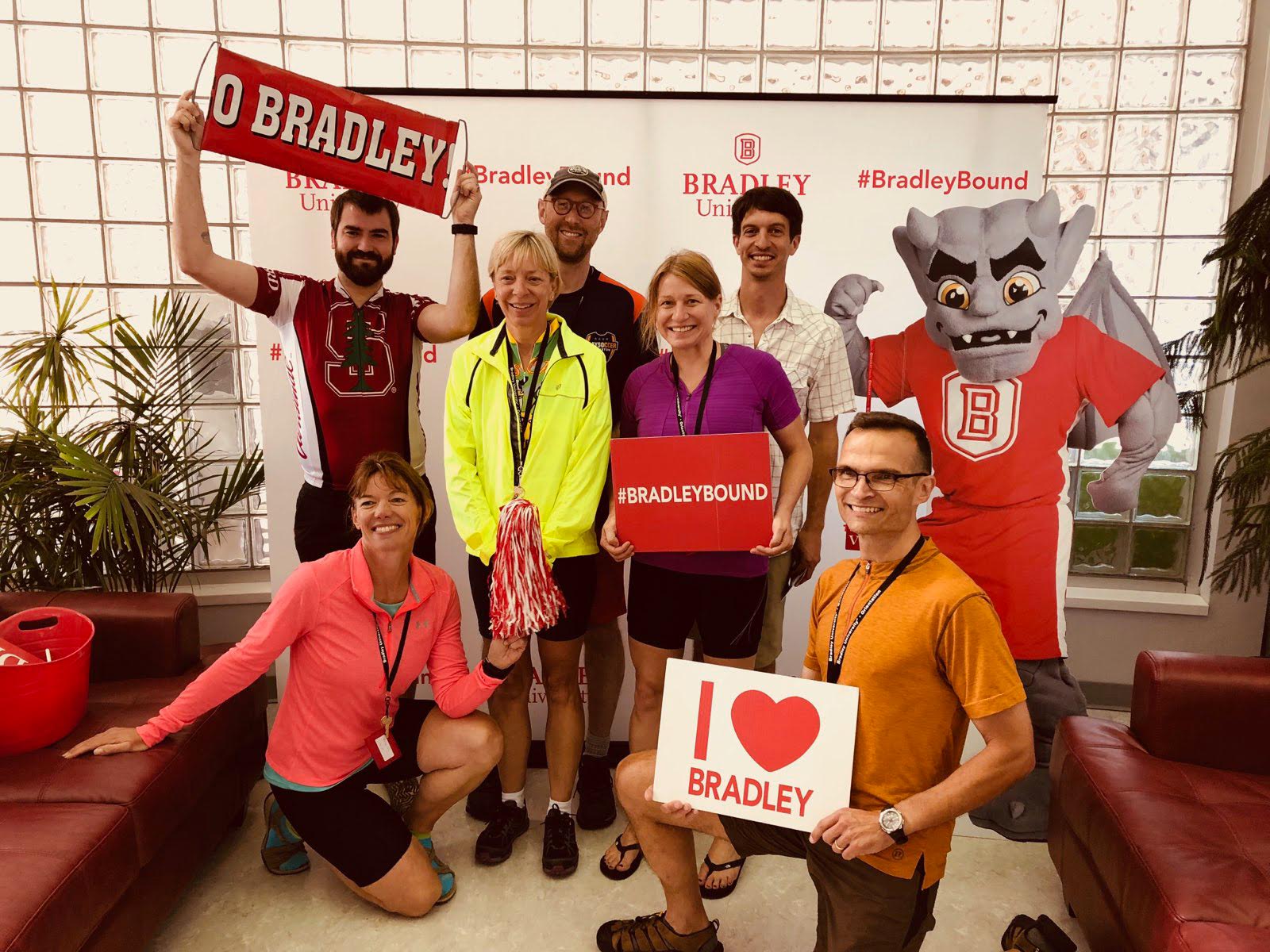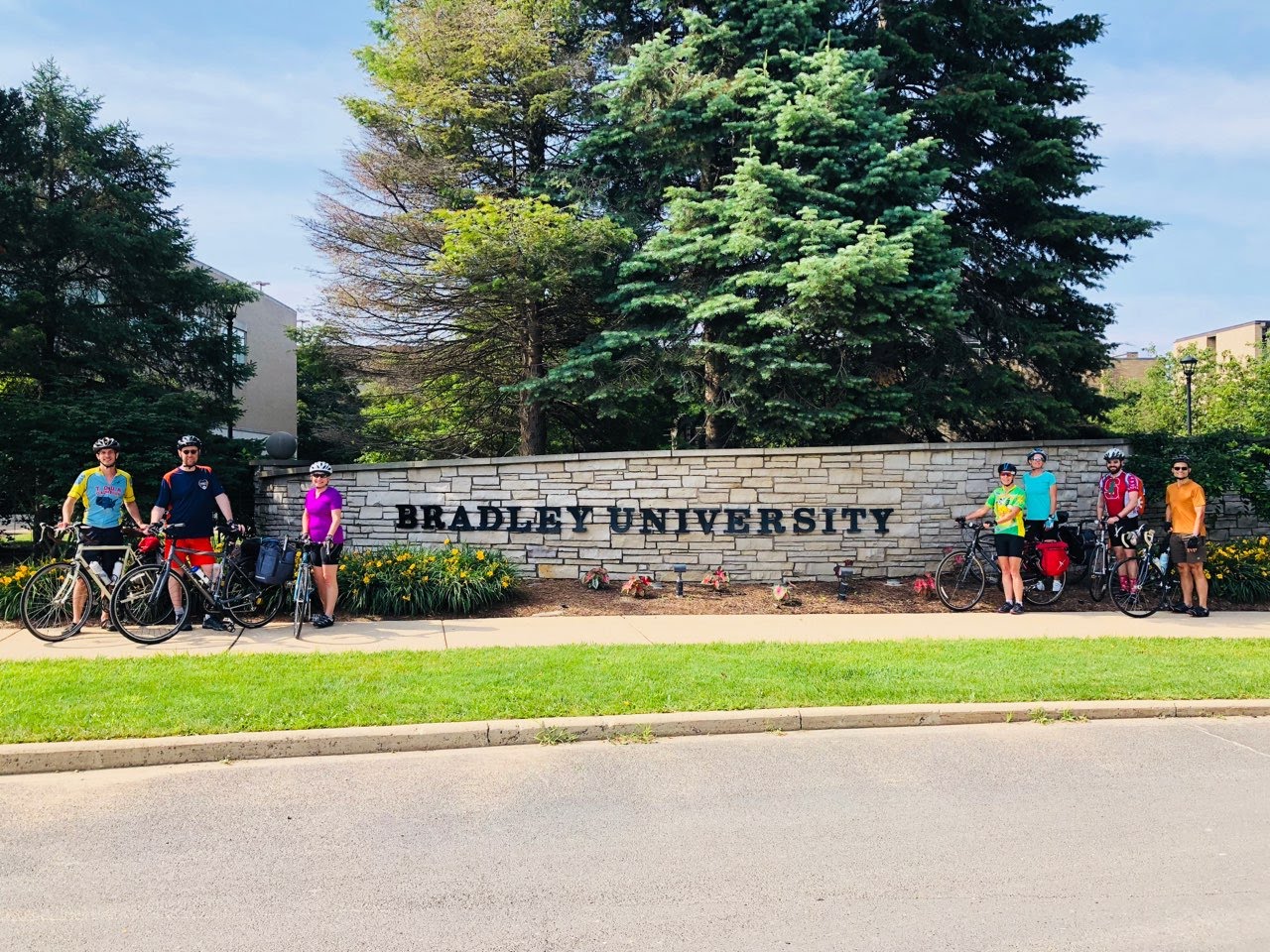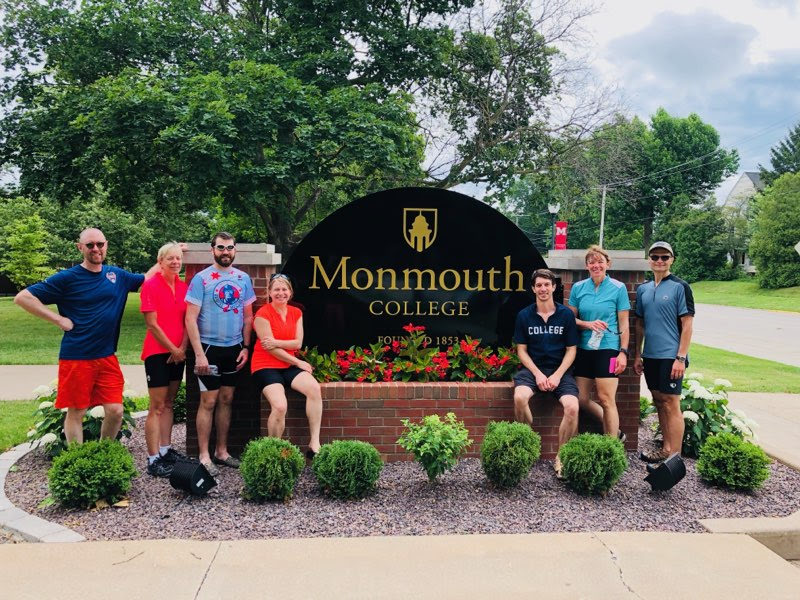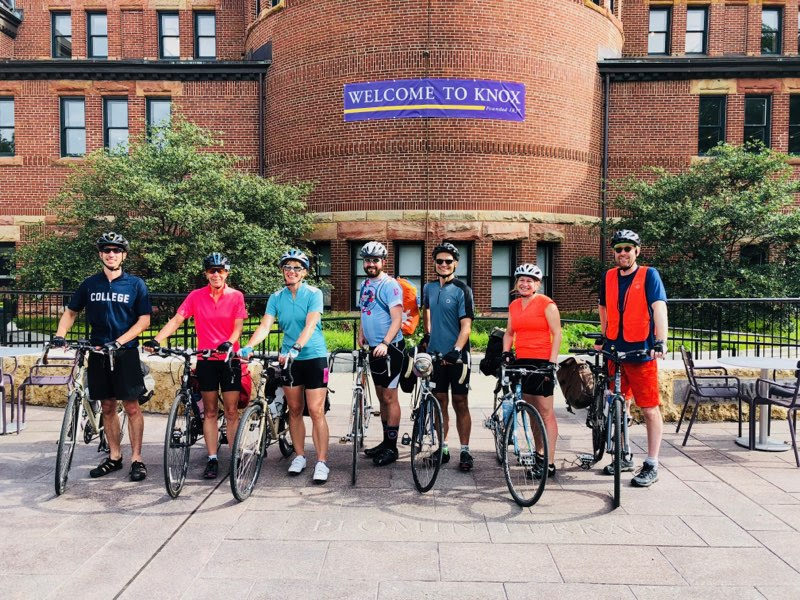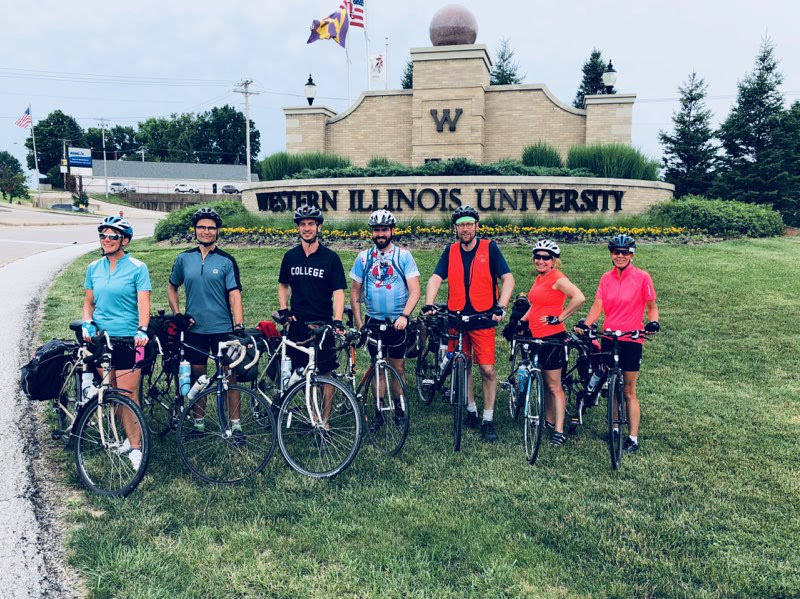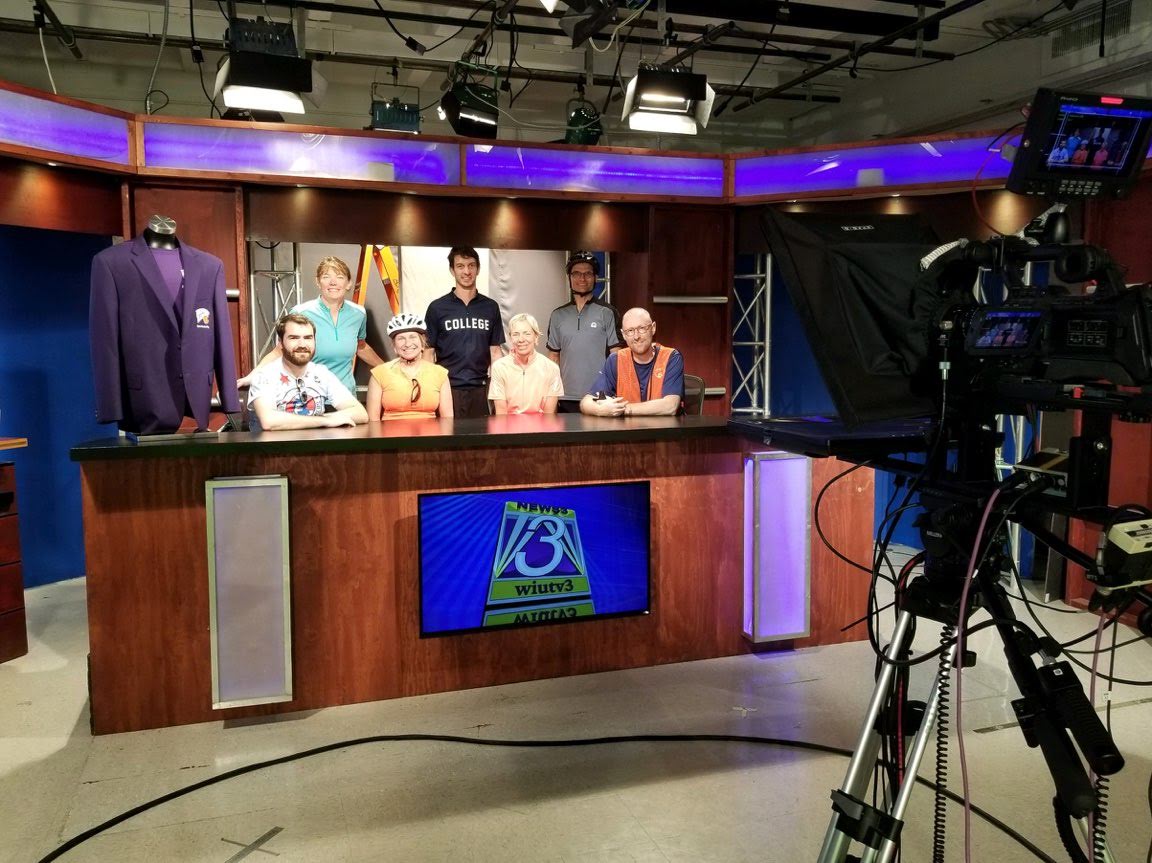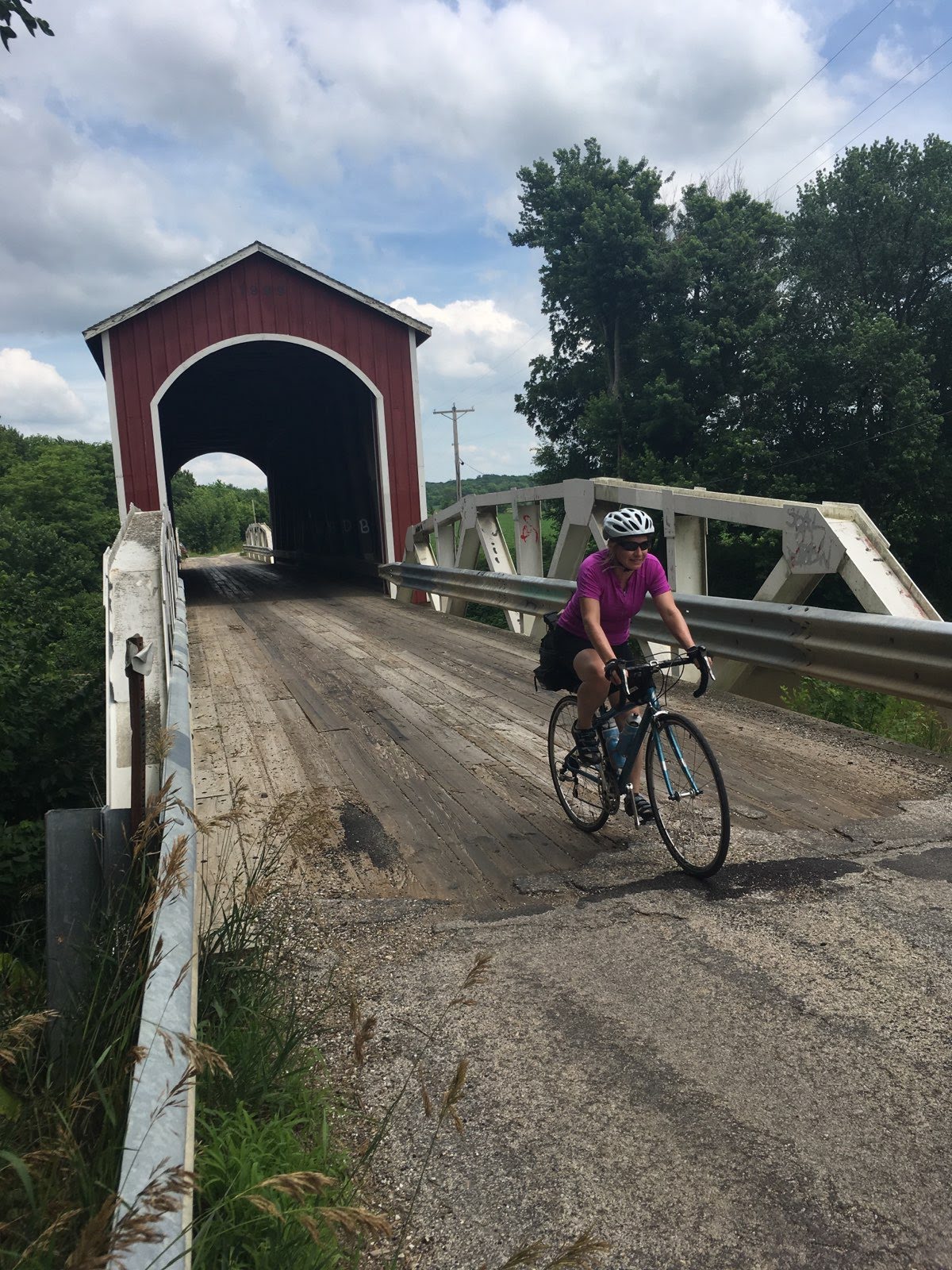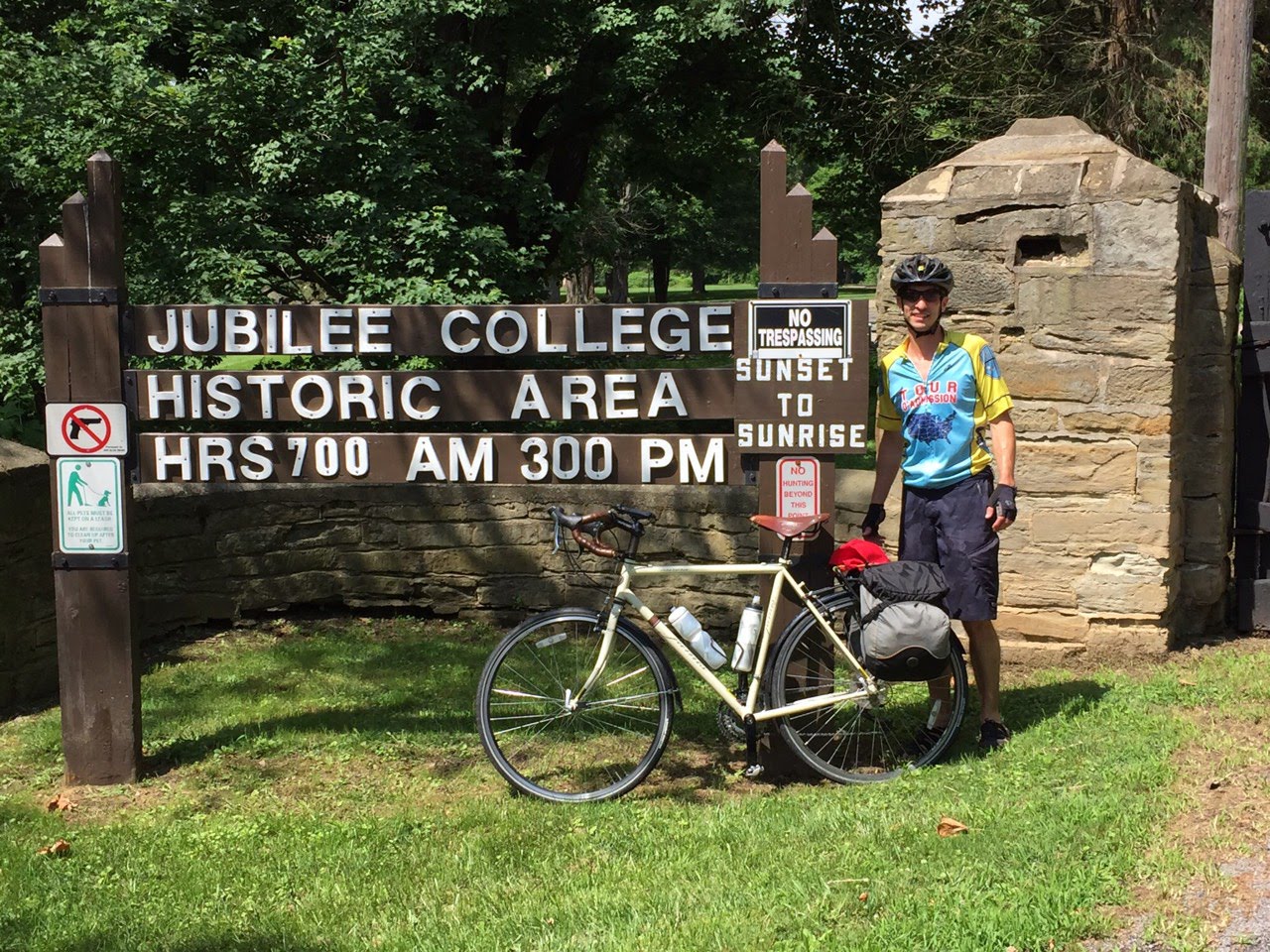 Bike O'Fun Tour 2018
Sunday, June 24 – Wednesday, June 27, 2018
On the Bike O'Fun summer tour, professional school counselors Sarah McDougal and Paul Welsh from Fenton High School will lead colleagues on this 3-day bicycle tour. Sarah and Paul are experienced cyclists and regularly tour with a similar group known as the Tour d'Admission.
Participants are expected to travel on their own to the designated start campus, and we will carry all our own gear during the ride (no support and gear "SAG" vehicle). All travel between colleges will be via bicycle on the safest routes possible. Most days will include 50-70 miles of road biking at a pace that is safe and easy for all riders (approximately 10 mph).
This trip is limited to the first 20 registrants.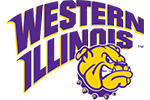 Schools subject to change
Trip Details
Sunday, June 24: Group assembles in Peoria at Bradley University by 5:00 pm.  Stay overnight at Bradley.

Monday, June 25: Cycle approximately 50 miles to Galesburg. Stay overnight at Knox.

Tuesday, June 26: Cycle approximately 17 miles to Monmouth. Tour of Monmouth. Cycle approximately 35 miles to Macomb. Stay overnight at WIU.

Wednesday, June 27: Cycle approximately 70 miles to Bradley. Tour ends.
Schools/Route
Bradley University

Knox College

Monmouth College

Western Illinois University
Schools and route subject to change
Activity Level
This tour requires a high level of physical activity. Participants will cycle 50-70 miles daily and carry all of their own gear. This is a self-supported cycling tour with no support and gear (SAG) vehicle. Once on campus, we will meet with admission staff and tour each school by foot or on bike.
Registration & Cost
Thanks to the generous support of IACAC, there is no fee to participate in this tour.
Refundable deposit required to register: $50 for IACAC members, $100 for non-members.
The deposit will be refunded in full upon completion of the tour.
Please be ready to pay the full deposit with a credit card when registering.
Responsibilities
Each participant is expected get to our initial meeting spot at Bradley University and back home again.
Each rider must bring his or her own bicycle, helmet, and other equipment. Potential riders are encouraged to contact the tour organizers with any questions about appropriate gear.
Each rider must carry all of their own gear during the ride (no support and gear "SAG" vehicle).

Most or all lodging will be provided by host schools.

Most meals will be provided by host schools.

Some meals en route will be quick stops paid for by the individual participant.
Deadline
Registration is open to the first 20 participants.  

Additional participants will be placed on a waitlist.